If not for anything, my meeting with the Co-founder/CEO of TotalPrep – Tosin Okojie -- reminded me that life itself is an everyday ground for learning.
In the course of the interview with Okojie who has a very impressive background, I learnt that there are over 17,000 kinds of exams written across Nigeria every year. To say the least, this piece of information hit me like a bombshell, not because I was indeed oblivious to this fact or because a host of Nigerians out there most probably are as well, but because I couldn't hide my admiration for such ingenuity and energy invested in digging up these stats.
The good thing however is, it gets better than that. With TotalPrep of course.
Improving learning experiences
TotalPrep simply is an online educational platform that helps teachers teach better and students learn better. The platform is creating a catalogue of legacy where relevant bodies of subject matter rather lost through time, are captured, stored in user-friendly medium and reproduced to serve learner's need.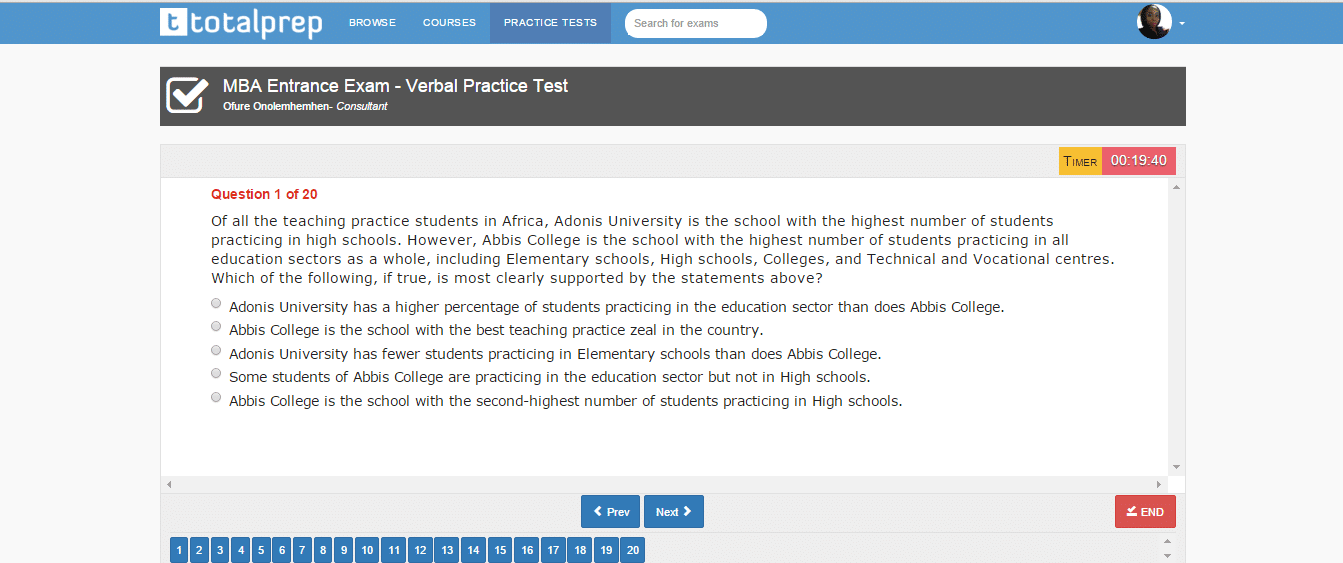 On the TotalPrep platform, teachers are not only provided with the tools to put the learning resources (amateur videos, audios, text, articles, teacher's note book, slides etc) for students to search and find, they are also aided in developing Multiple Choice Practice Questions/Test that cover a portion or the entire curriculum for the exam the student is preparing for through a user-friendly medium. Candidates preparing for any exam can search for these Multiple Choice Practice Questions and courses, review materials from different teachers that meet their need, and upon payment would be granted access to begin attempting them at any point time.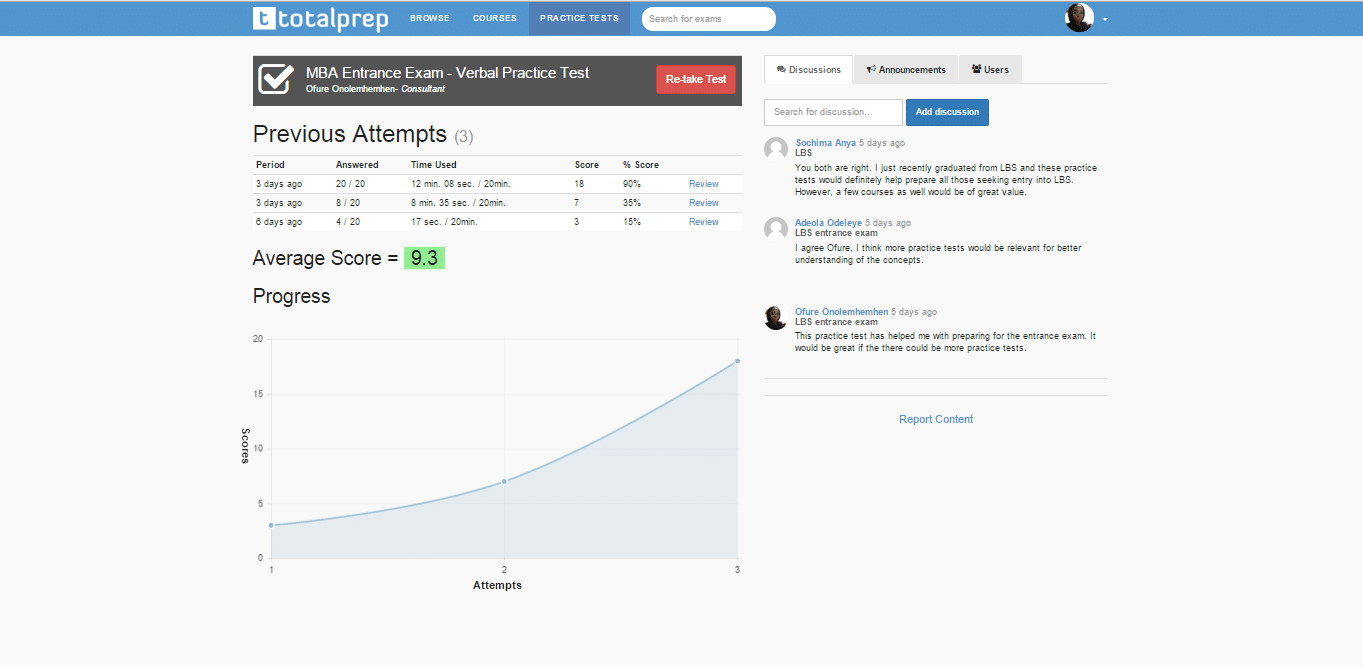 The diagnostic tools at the backend then track their performance, put the performance ranking on a dashboard, figure out the students' strengths and weaknesses, and identify mistakes and what could be done either by teacher or student to improve performance.
Also through means of interaction (in groups or one-on-one) on the platform, a teacher can schedule additional classes and choose a venue to hold such lessons. This is particularly essential where teachers need to buttress areas not well treated in class or from the multiple choice test questions, or re-emphasise an area in the materials used. While those in close proximity to the venue can be in attendance, those outside the venue can be a part of it through live streaming.
"We're making every teacher into a great teacher and making sure that great teachers teach everyone.", Okojie said.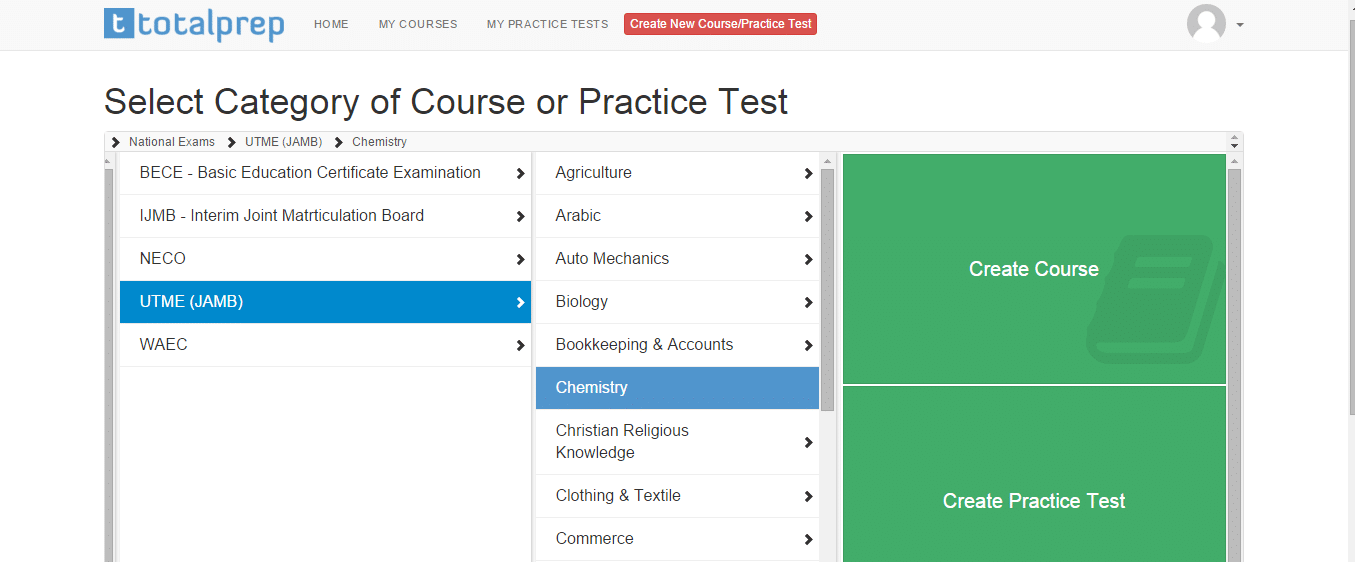 Pricing models
Not all materials available on the platform are free. However, user affordability is taken into consideration for those that have prices set on them. In addition, there are 7 pieces that students can access without signing up. But for students to use a course, they have to sign in so that they can be linked to the teacher and the teacher can engage with them, send them resources when need be, and even schedule meetings with the students.
Funding
Operational funding for TotalPrep, since its formal launch in January 2016, was provided by the Co-founders and then by reinvestment of operational proceeds (profits). The company is also currently negotiating with investors as a part of its capital raising strategy.
Product differentiation
"Those who can, teach" said Okojie. What that simply means is that TotalPrep does not restrict anybody intending to register as a teacher on its platform, since that automatically increases the quantity of materials available for learning. In fact they do not own these learning content. However, time has helped prove that people do not fit in areas they either do not have passion for or are not good at. If a teacher's material is below par, there's a dashboard rating – powered by the diagnostic tools-- that decreases such teacher's rating, thereby organically allowing excellence rise to the top. Suffice to say that, the materials on the platform are inspired by teachers with a passion to encourage excellence.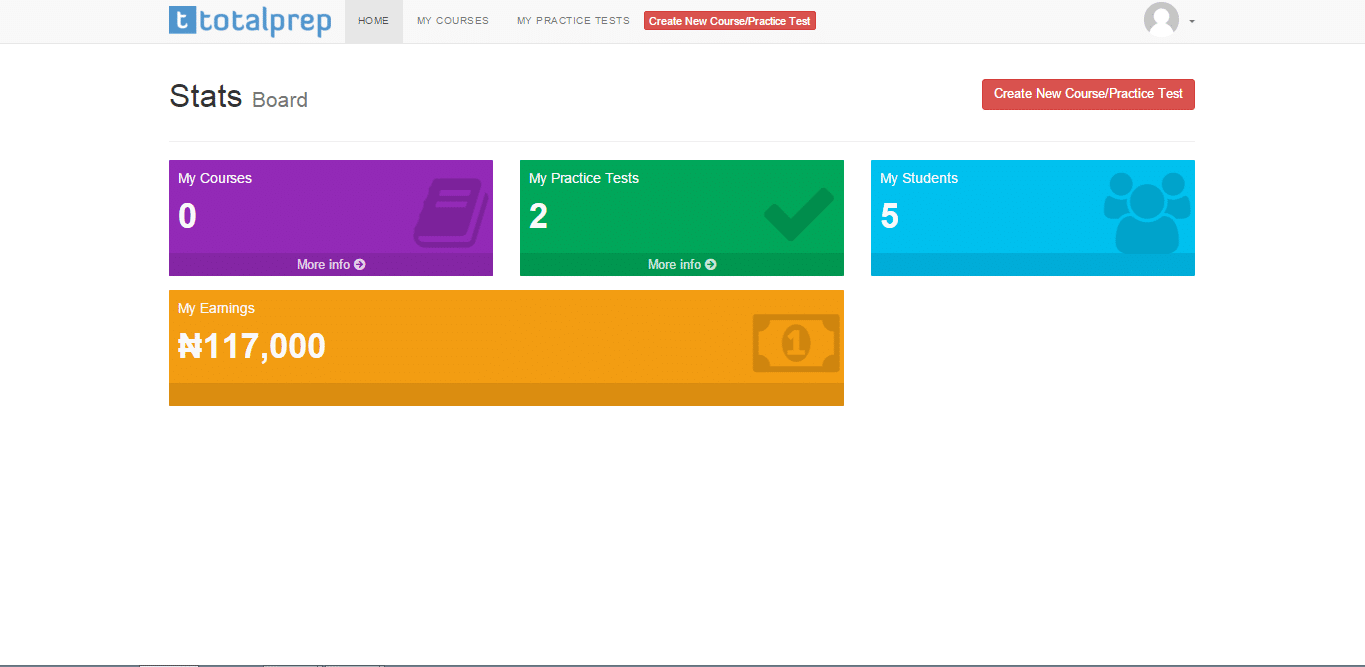 Challenges
"Early on, the challenge was trying to put the structure in place to run as fast as the idea", explained Okojie. Apparently the impactful nature of the startup's current model has seen it square up with the challenge since TotalPrep's journey in the ecosystem, which began 3 years ago through its mother company, TotalAscent.
Prospects
With just one exam TotalPrep has acquired about 200 students, 20 tutors at the moment and is in the process of converting contents for institutions which will inevitably produce about 5000 students. Other elements like social responsibility is not also left out, through job creation. Totalprep has set up a content manager certification programme that will enable people in all works of life, especially those doing their NYSC. As such they can be trained to use the tools to convert content and use it as an avenue to make money from busy folks.
Indeed interesting. How much better can it get? So if you've been yearning to get a helpful material across to someone preparing for any of these over 17,000 exams, I say "what are you waiting for"? Visit TotalPrep.ng.
Photo Credit: Multimedia Photography & Design - Newhouse School via Compfight cc