A friend returned from a vacation to the United States of America and on our way to a conference, couldn't stop expressing his disgust.
Why would your government not build proper road networks? Can your government not utilize over head road networks and make the road aerial?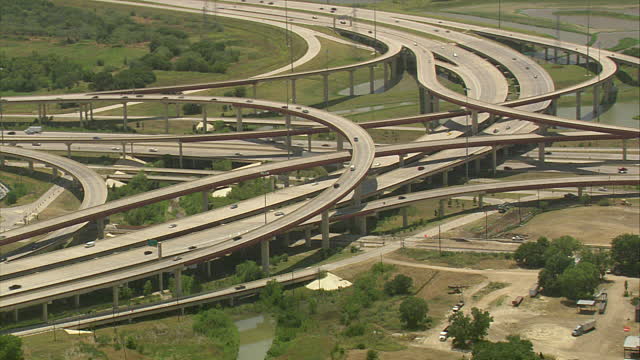 After correcting this returnee Oga's impression that three months in Yankee  has made him a Texan and automatically made the government 'mine', I had to ask my own questions. Apparently, it was a Thursday, a day reserved for market environmental sanitation in Lagos State. Market people do not open shop on this day until after 10 am. So the traffic was light and this man was already used to a normal road system that works efficiently.
On Valentine's Day, everywhere was blocked. Cars were kissing bumper to bumper and even foot traffic was slowed down on the road, cars were everywhere like ants. Then inside the traffic, I saw statistics according to Vanguard Newspapers that Lagos State is the highest issuer of drivers licence and vehicle number plates in Nigeria.
According to the report, Lagos State led in the number of driving licence processed in 2013, 2014 and 2015, with 127,261 units, 225,284 units and 298,319 units respectively. It was followed by the Federal Capital Territory with 42,613 units, 54,532 units and 106,946 units while Rivers State ranked third with 27,805 units, 49, 521 units in 2014 and 2015 respectively. In 2015, Delta State was ranked third position, with 64,482 units.
With an area of 3,475km² and a population of 9,013,534 people(according to the official 2006 census), Lagos State is the smallest state in Nigeria and houses the second largest population, after Kano State. These figures above are adding up to a disaster if viewed from the angle of transportation, traffic gridlocks and car ownership.
Most people in Lagos own cars, some two or even three. On an average, everybody in Lagos owns cars and in so small a space, you can now see why you sleep on the road while headed home from the office. Traffic congestion is the main reason why Lagos State is one of the most stressful places on earth in Nigeria. Go slow  is the primary reason you age faster than your brother in the village.
Is there a way out of this mess?
Yes, there are a few viable alternatives to road transportation in an over-populated area and Lagos is lucky to have access to all of them. There are rail tracks running the state and water is everywhere, so what is the problem?
At a traffic management and transportation summit in November last year, Lagos State governor Akinwunmi Ambode vowed to tackle the traffic gridlock in the state and the improvement of inland waterways transport was one of the solutions he highlighted. But as I write, there has not been any move made towards making this promise see the light of the day. There are operational ferries in some parts of Lagos, but 'some parts' are not enough. Water virtually runs through Lagos State, so there is nothing stopping an effective water transport crisscrossing the state.
The rail system is still in a comatose at the moment, as a rail contract awarded for nearly a decade is still on the verge of completion.  But if proper pressure is put in the right places, it can be revived.
Other alternatives to cars and road transportation have to be explored fast. If not, the system would implode on itself because it is not being adjusted to accommodate the ever increasing population.
These days, there are a few innovative startups that deploy live traffic cameras to cover roads -- Dele Odufuye's Tsaboin is one of them --  and live social media feeds like the popular Twitter Gidi Traffic that have helped most of us. Innovators and disruptors whose solutions are aimed at tackling traffic related problems should be supported to provide more logistics and support that will lighten traffic gridlocks.
Our relationship with Lagos is a love-hate something and trust me, traffic is the devil putting sand in the garri somewhere in the mix. When Lagos State eventually becomes traffic free, it would be one of the best holiday destinations in Nigeria. Eko o ni baje o.