Earlier this week, Nigeria's Communication Minister, Adebayo Shittu made a quick stop over at Yaba to meet with some of the stakeholders in Nigeria's tech ecosystem. The visit was an enlightening one for the Minister and some Nigerians who saw our coverage of the Minister's visit. I am quite amazed that most Nigerians don't know about the almost 5-year journey that has helped create the present tech ecosystem in Yaba.
This article is not just a follow up to enlighten Nigerians about what is available but also to let Nigerians know that the tech ecosystem, which is still a fledgling baby might die if we don't take drastic steps. The key points outlined below aren't my ideas but excerpts from speeches given by Bosun Tijani Co-founder/CEO of Co-creation Hub and Funke Opeke CEO Main One Cable during the Minister's visit to Yaba.
Tech Entrepreneurs are a key ingredient to help develop an ecosystem
The people we look up to in terms of creating value from technology are people who truly believe in the power of technology to move society forward, enable and connect people, not necessarily those who see money from it.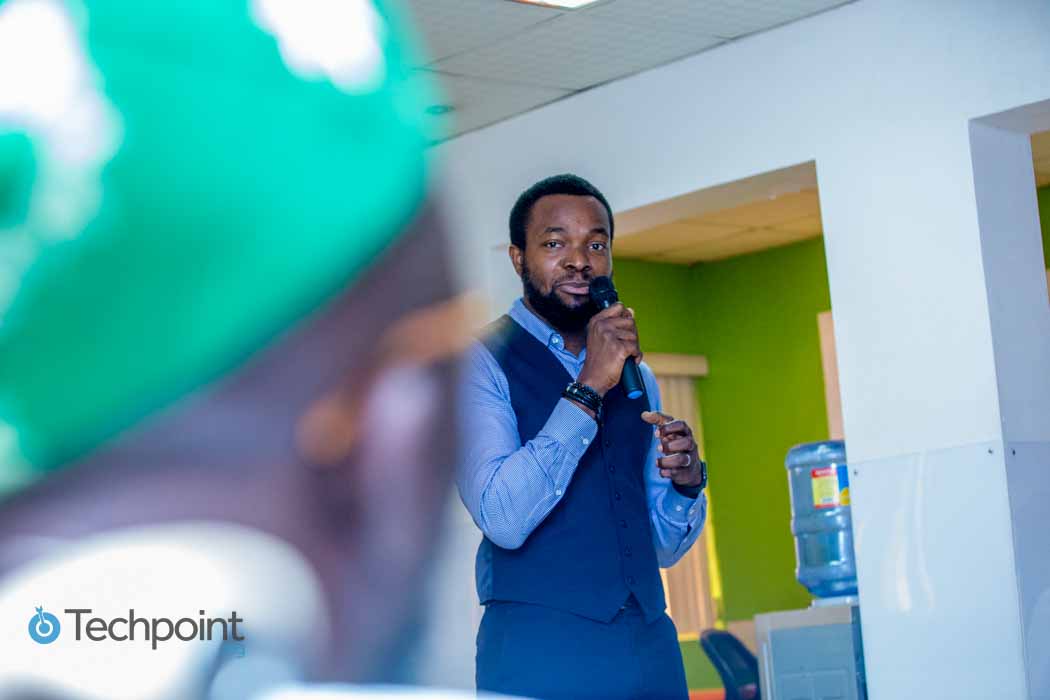 Businesses the hubs are trying to sustain are small businesses growing and employing people before they get to the stage that they pay you back. CcHub from the second year became somewhat sustainable and not only because we have a lot of opportunities to collect a lot of grants but because we look at the work we do on how technology can help society. In as much as 60% of our work is around people building businesses, a lot of people are not aware that CcHub does a lot of work with civil society - Bosun Tijani
Most conversations revolve around how to support hubs that support entrepreneurs. We will be limiting ourselves in the way we prepare for the future if we take that approach. We will be limiting ourselves in even what hubs ask from the Government. The Government can support hubs with grants to run for 2-3 years but what will happen afterwards? We need to understand that each and every stakeholder is an important part of this country.
Without infrastructure there's no ecosystem
There's no way we can cheat our way through technology. We can build all the businesses we want to build in the world but if we don't have the key infrastructure to support them, those businesses will not realise their actual potential.
A very good example is iROKO growing out of Nigeria, they have done fantastically well in getting all Nollywood content online so that people all over the world can watch them. So Nollywood is now popular everywhere in the world not just because of the TV, and they are promoting our culture through that platform.
But while iROKO has been looking for creative ways to get people within Nigeria and the rest of Africa to watch local content via the internet, another company with stronger global content announced that people in Africa can now enjoy their content. They achieved this without sending a single employee to Nigeria yet, all our companies and platforms started promoting Netflix. So automatically the work that iROKO has done for 3-5 years, someone else can come into Nigerian market and take the glory for it.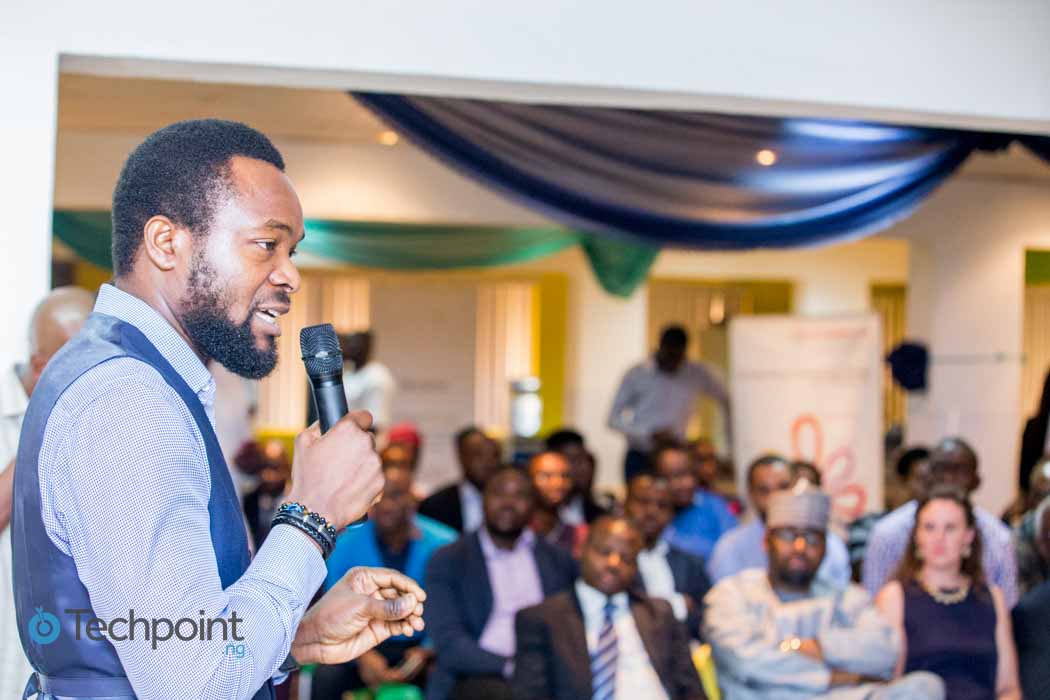 That's a lack of understanding of the way technology works and how you build the ecosystem to support it. The work we do in CcHub isn't going to be enough, the work that investors do is not going to be enough it's not just about money - Bosun Tijani
In similar fashion, PayPal came into Nigeria and we were all excited about it. This is despite the fact that PayPal's offering is limited --  you can pay but you can't receive money. After PayPal, Uber also came into Nigeria. The implication of this is that, global companies coming into Nigeria can offer services, collect money from Nigerians without paying tax to the Nigerian Government.
These big companies will come into our market, take the food from the small companies trying to grow and we will never be able to grow that sector that we are talking about - Bosun Tijani

I also feel strongly about what Bosun said. Alibaba, one of the most capitalised companies in the world, will not have happened if China didn't protect it. We are not talking about putting up walls or censoring foreign companies but we need to create structures where these young companies can survive at an advantage - Funke Opeke
Tax incentives, financial support and maybe support with power can help grow the ecosystem faster, so that companies from the international market don't come and just wipe them out by executing the same idea.
Every ecosystem is unique to a particular place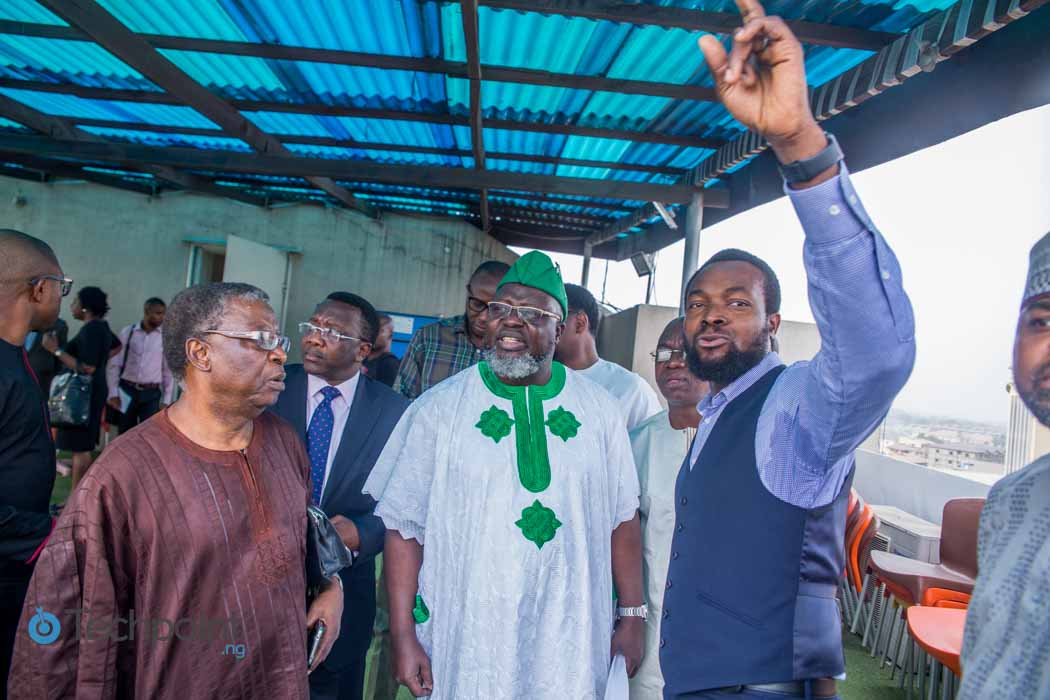 When people talk about the ecosystem in Yaba, it is always like the work in Yaba is done and can be easily replicated elsewhere. But we are just starting, and the truth about technology ecosystem is that there are key ingredients to make it function - Bosun Tijani
Replicating ecosystems all over Nigeria will actually not work the way it worked in Yaba elsewhere. We need to make sure we have a strong center, a location like Yaba, that when you come as a young person trying to build a business you can find all the support that you need within the location.
We didn't start the Yaba ecosystem as a replica of Silicon Valley - Bosun Tijani
Incubation process is key to help startups survive
The incubation concept is about bringing people with ideas together to try to create companies and give them the support they need. Typically, the people who have brilliant ideas don't have the money, office, staff and they may not know how to write a business plan. What incubation does is to provide an environment for these set of people to come in and they are given support. So they have an office, they have internet and they have other people like them and they can get support to build those businesses.
So the hub is a place to incubate ideas so that they can grow and graduate out of the incubation process. And what will we see afterwards is that the businesses out of incubation, get an office, hire people, pay taxes and continue to grow - Funke Opeke
While we are happy about how far tech entrepreneurs with little government support have been able to develop an ecosystem within the Yaba space, there is still much work to be done to help sustain the businesses established so far. I am glad the Minister is eager to replicate hubs across Nigeria but implementation is what we hope to see in the coming months.