A lot is yet to be discovered on how much technology can impact our daily activities, and business. Since 2012, Connect Nigeria has been in the business of educating business owners on how much room there is for expansion in the electronic world. In the past 10 years, mega businesses have sprung up from little or nothing other than the abilities of young capitalists to wield the powers of the internet.
The eBusiness fair is targeted at micro, small and medium enterprises and harvesting huge potentials that can turn them into mega business brands through the power of the internet.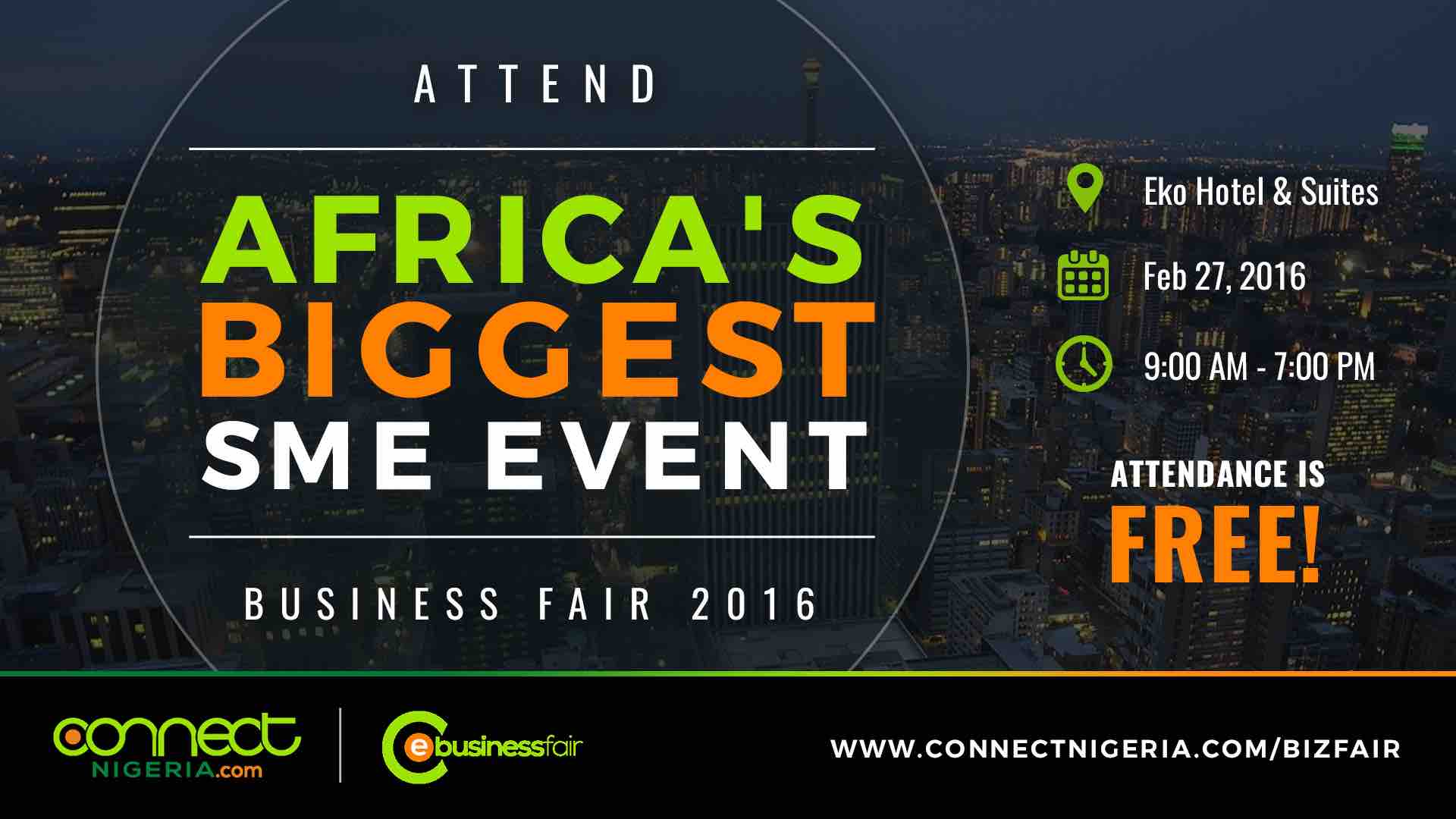 Speaking at the Connect Nigeria's Business Fair will be Lola Masha, Country Manager OLX Nigeria, Mark Essien, CEO Hotels.ng, Olaoluwa Samuel-Biyi, Co-Founder Suregifts and Oluseun Onigbinde, Co-Founder BudgIT. Following the fast paced nature of the internet world, this year's theme is E-Business and The Growth of Your Enterprise. Registration is open and attendance is free.
Date: 27th February 2016
Time: 9am to 7pm
Venue: Eko Hotel and Suites Victoria Island Lagos
The fair will provide relevant information on how online retail management platforms, mobile apps, web development and technology can grow your business, and the best strategies to use for efficient results.