The Central Bank of Nigeria (CBN) had, at the expiration of the initial October 31, 2015 deadline for Bank Verification Number (BVN) registration, extended the timeline for Nigerians in Diaspora to January 31st 2016, while enforcing penalties for non-compliance on account holders within the country.
However, according to Punch Newspapers, the deadline for Nigerians in diaspora has been extended to June 30, 2016. And it's easy to see why the extension has been enforced.
It's all in the stats
In a circular sent out on Thursday by the Director, Banking and Payments System, Dipo Fatokun, the CBN cites "low percentage of registration of Nigerian bank customers in the Diaspora, which may be attributed to lack of accessibility to registration centres and unavailability of registration centres in some cities where Nigerian population is high", as justification for the extension.
The official BVN website records 23,176,441 registered accounts as of 26th January, 2016.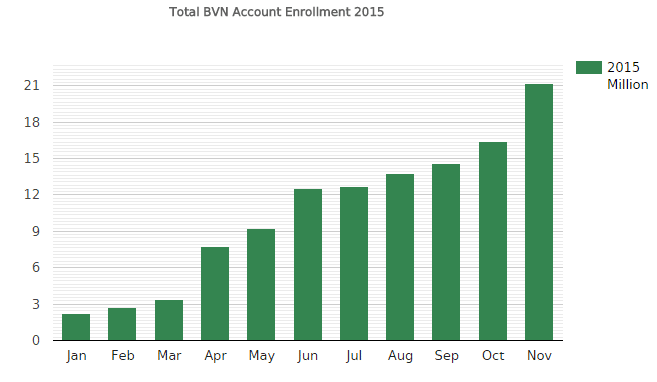 An email confirmation from Nigeria Inter-Bank Settlement System (NIBSS) reveals that those are the active accounts while the ICAD record (in the chart below) shows that over 28,298,581 accounts have been registered, including Nigerians in diaspora.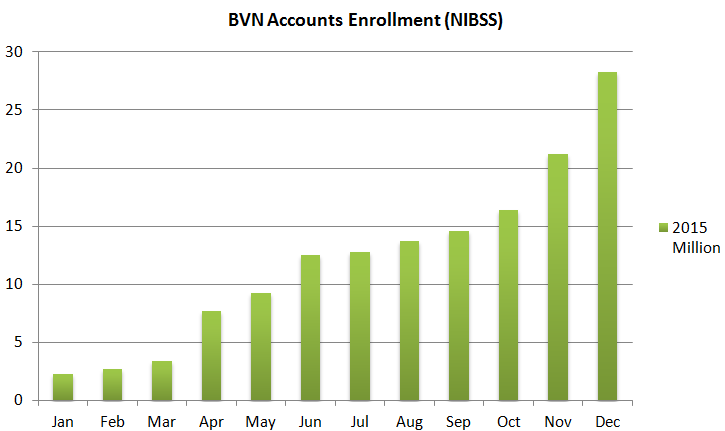 Though the entire registration went down in less than a year, I believe the entire process could still have been less stressful. The striking news for me is the sheer size of unregistered bank accounts. There's a disparity between the 58,975,876 active bank accounts compared to the 23,176,441 active BVN registered accounts.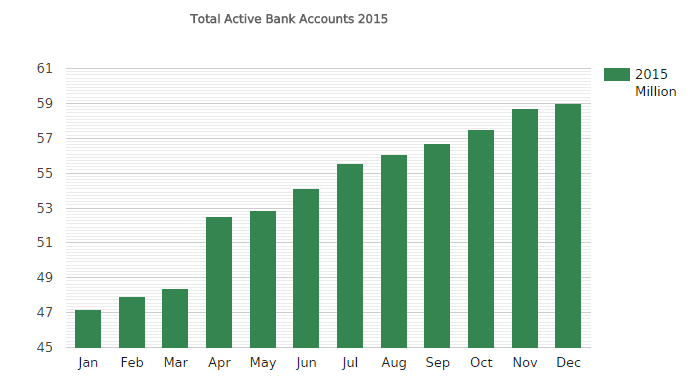 This means that over 60% of active bank accounts are still not registered for the BVN. The big question is, what percentage of these over 30 million unregistered accounts belong to Nigerians in diaspora? And how can the CBN come up with a quick and innovative way to engage those left out and provide the relevant data on bank account holders in Nigeria?
For now, it is safe not to regard the BVN registration as a success yet. For more stats on the BVN registration exercise, you can view the NIBSS reports.