Nigeria and the world has come of age where emphasis has shifted from looking for jobs to owning the jobs. Young minds on a daily basis question the problems around them and launch startups as the solutions to these problems. Explaining a startup to a Nigerian parent is getting easier by the day. Tech-powered businesses and other startups increasingly offer comfort and quicker solutions to life's basic and even complex problems. The result? Startups launching everyday!
From idea to execution, what next?
If startups are launching daily, then founders are seeking funding more often. Investors are giving out more funds. The need for stewardship to self, investors and interest groups is increasing. Accounting is the business language of stewardship. Every business from idea stage to maturity needs accounting. There is absolutely no business if the accounting function is not in place.
From idea stage, a prospective founder needs to put together a financial model to test the financial viability of his idea, defend his business case before prospective investors and understand his kickoff capital needs. At pre-launch, the young startup needs to track all spending and setup costs to ensure that they are in line with his financial model and to estimate how long the funds raised so far can carry the business. Then, the big dream, business is launched- CAC registration occurs, bank accounts are opened, Tax Identification Number (TIN) for the bank account is obtained. The accounting function at this point, becomes the MOST-NEEDED business-function of the young startup.
All startups need an accountant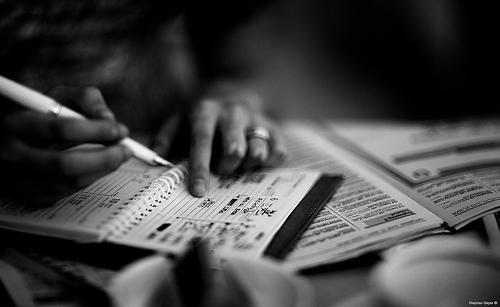 Accounting is the life-wire of any business. The overall reason for being in business is to make money, grow the money-making into a profitable level and then grow the profitability into wealth for the owners. How then can business-owners know that they are making money, generating profits or growing wealth if there is no form of measurement? Only Accounting can measure the true existence of the business. Only Accounting can accurately indicate life, growth or death of a business. Only Accounting renders true stewardship of a business.
Benefits of an Accountant
Surprisingly, many business owners do not even know the reason why they should have an active and proper Accounting function in their business. They consider it an annoying and disturbing requirement by Investors/financiers of the business. They merely cook up numbers to present to the investors when required. They run their businesses on liquidity and not profitability.
Asides being the main form of business performance measurement, Accounting delivers business results in numbers. The most objective decisions are scientific and number-based. Business owners need Accounting to take optimal decisions. Decisions not based on numbers are subjective and considered sub-optimal.
Ideally, from go-live, a business is expected to run each day executing the plans contained in its Business plan/Financial model. As changes in technology, the environment, government policies and other such occur, the Founder goes back to his plan to made adaptive re-plans. An active Finance function supports a new startup to periodically measure variations from the financial plan, investigate reasons for the variations and take remedial decisions.
On a scale of ten, poor accounting and record-keeping is considered the 4th major reason for failure of small businesses. A series of sub-optimal decisions taken by small business owners lead to the failure of their businesses.
Large Corporates have proper risk management and compliance functions. The Accounting function hugely meets this function in a small business. Risk is anything that hinders a business from achieving its defined objectives. Tax non-compliance is risk. Non-financial reporting to investors and intrest groups is risk. Poor budgeting/financial planning is risk. Even sub-optimal decisions is massive, massive risk.
What better contentment can a business-owner have than stewardship and accountability to self? Who really likes to lie to himself? Wouldn't I rather know the truth and act with it? Why keep yourself in the dark of your business?
Furthermore, Accounting organizes the business for expansion, offers an entire life support from idea to exit and summarizes the entire final rewards of the business whether in form of profit shares, dividends or sell out. Accounting is the totality and blood of business.
Photo Credit: Stephan Geyer via Compfight cc