In a country like Nigeria where some people still graciously wait on the government to provide solutions to their basic wants, others have chosen to churn up ideas, and driven it to a level that at least caters for their basic needs.
If not for anything, the story of Muzzamil Umar  -- a student in Kebbi state -- should re-emphasize the fact that Nigerians are becoming driven by ideas that have the potential to shape the new world ushered by technology, thus making them self-reliant.
The hardworking 21 year old SS3 student makes engines and cars from scrap materials found around Birnin Kebbi, and to make it more interesting, drives one of such cars to school.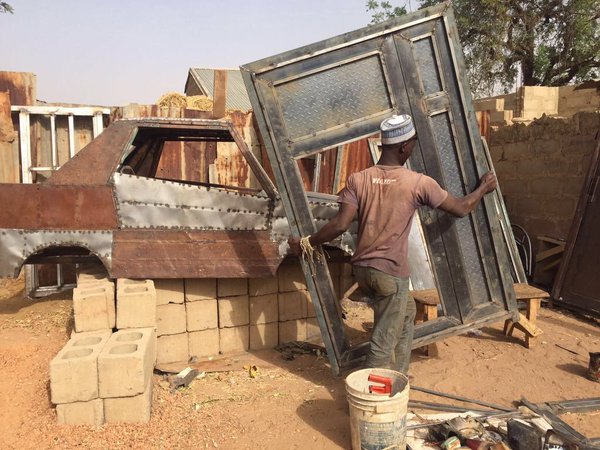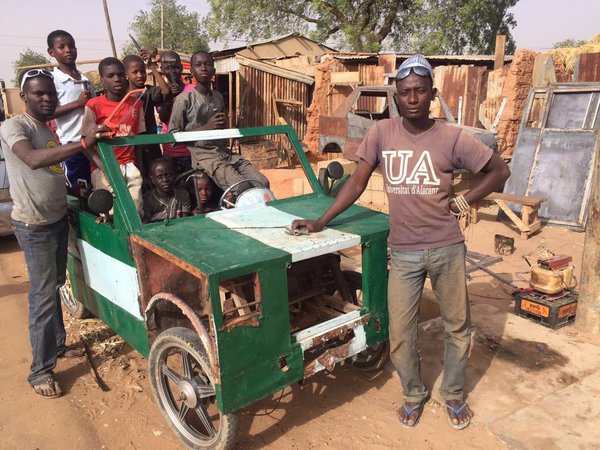 You may call it unsophisticated, crude or local, but I use the word "ingenuity" to describe his innovation, and more still laud the young man's zeal and perseverance to stick to a commendable course in the face of limitation and scare resources. Imagine what would have been the case had every condition being favourable.
With each growing day, we hope to wake up to many more driven-ideas-to-solutions like this as we embrace our own home made initiative and lead the race in global technology.
This is a developing story. Photo credit: Babangida Ruma