The idea of using bamboo to build bicycles has been in existence for a long time but has not always been exploited for economic purposes, it has remained more of a hobby. Ghana Bamboo Bikes Initiative is a social enterprise based in Kumasi, southern Ghana, where strong, lightweight and durable bikes are made out of bamboo and built by an ever-growing team of young people specially trained for the role to make affordable bikes that have african designs on them.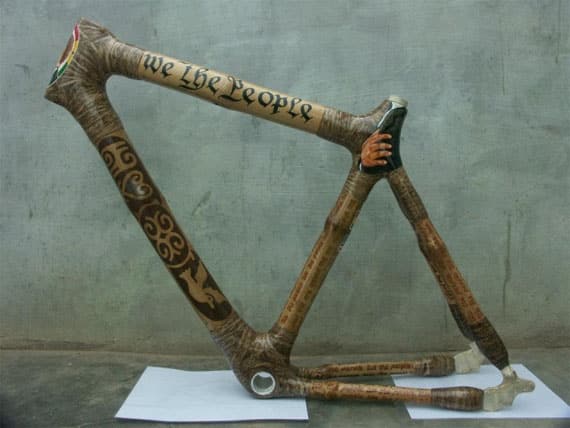 Bamboo is fast-growing, produces up to 35% more oxygen than other trees and helps to prevent soil erosion, a significant cause of concern for farmers in Ghana. Bernice Dapaah, Executive Director of Ghana Bamboo Bikes Initiative and co-founders Kwame Kyei and Winifred Selby have trained more than 35 people to make the bikes. It's an idea so brilliant the team won a Seed award in 2010, just six months after their first prototype, and have since gone on to win other awards internationally, along with the financial assistance.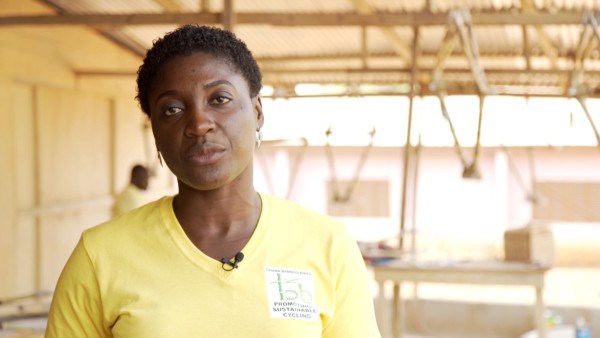 We decided to take advantage of the abundant bamboo found in Ghana. We were inspired to start the project when we realized that many rural dwellers lacked the skills needed to create wealth from the bamboo found around them, Dapaah says.
It takes about 40 hours to build one custom bike and there are three main steps in constructing a full bamboo bicycle. First, the bamboo must be cut to size to increase its strength and resistance to damage. Second, the bamboo is mitered and assembled into a bicycle frame on a jig and bound together with resin and sisal fiber. Finally, after a period for drying, the manufactured components are fitted onto the bamboo frame.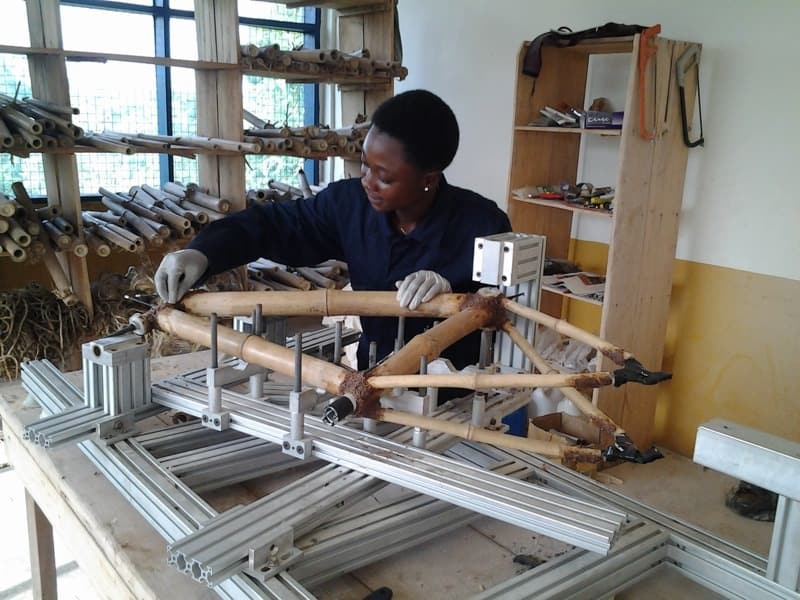 The bikes are sold as far as United States, Japan, South Africa, Burkina Faso, Mali, Turkey, Germany, United Kingdom, Netherlands, Nigeria, and Belgium. They are mainly used by individuals for personal use. The Initiative sells bikes through direct marketing and by identifying independent bicycle distributors who subsequently distribute the bikes on their behalf.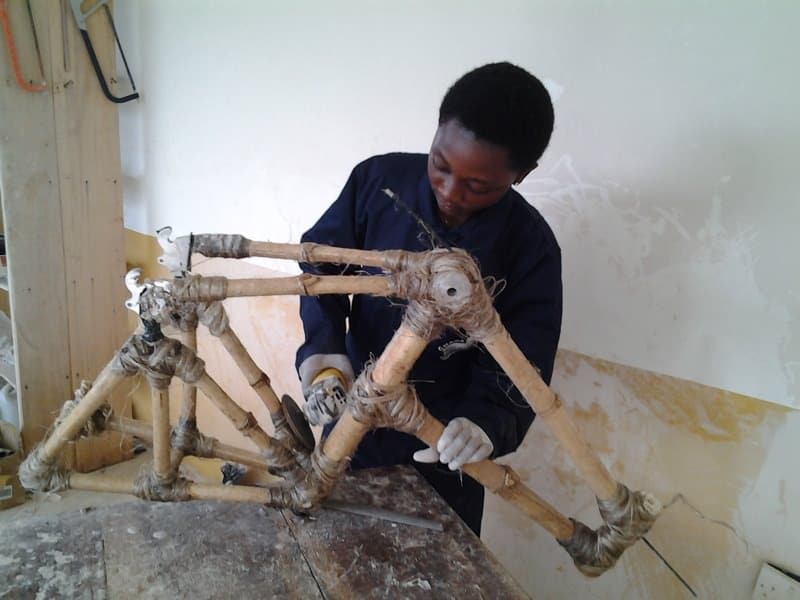 Ghana Bamboo Bikes Initiative is looking at scaling up its production and introducing other innovative bamboo bikes: electric bamboo bicycles, electric bamboo bike ambulances, and bamboo bike pedicabs, among other models. They are also looking at building corporate partnership with specialty bike chains, galleries, museums, and other fair trade stores, which we believe will help us expand the market for our products. These opportunities for trade and marketing will help address the issue of income generation for rural dwellers and talented artisans who help in the manufacture of these products.
The triple problems of poverty, unemployment, and environmental degradation have affected rural communities in Ghana and forced many youth from rural Ghana to migrate to the urban areas. One way of addressing these problems is to use local resources, maximize the skills of the people, and enable profitable partnerships throughout the value chain, Dapaah says.
The initiative has sold more than 1,000 bikes, including sales in Europe and the US. In Ghana, they cost $120 each, around $40 more than a second hand steel bike, but as Dapaah points out, bamboo has a number of qualities that make it an attractive alternative to steel bike frames: "Bamboo is five times stronger than steel – in China they use it as scaffolding," and bamboo bikes are more environmentally friendly to produce than steel bikes, as their construction uses much less energy. To meet demand while aiming to mitigate climate change, the team plans to plant 10 trees for each one they use in areas where the bamboo will help restore the soil after years of land degradation.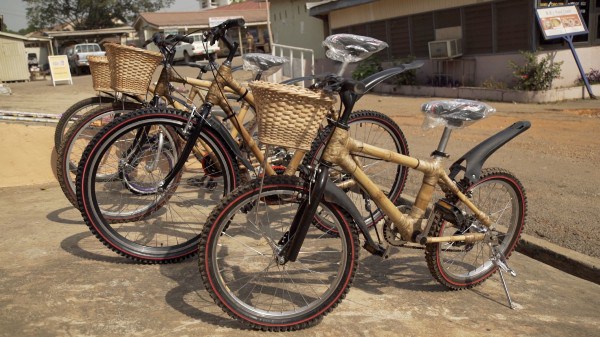 Besides satisfying the needs of bicycle aficionados and international clientele who buy the bikes due to their riding characteristics, manufacture of the bamboo bikes also helps create sustainable income generating activities. Apart from Ghana Bamboo Bikes, there are other players in the bamboo bike industry namely Bamboo Bikes Limited, African Items Company, Yonso Project, and Bamboosero. The manufacture of bamboo bikes is expanding to countries such as Philippines, Kenya, Indonesia, and Zambia, and their use is spreading in Japan, Canada, India, and the United States, among other places.
Photo credit: Ghana Bamboo Bikes