Recently, the Co-creation Hub(CcHUB), launched the 'CcHUB Growth Capital' a fund which will invest  ₦1 billion to support 'next generation infrastructure' technology builders in Nigeria over the next 2 years. The Growth Capital Fund website was set up last week to receive applications.
Techpoint spoke with Tunji Eleso, Director GC by CcHUB to shed more light on the intricacies and workings of the Growth Capital Fund. In this case, hearing from the horse's mouth beats hearsay. And he sure gave a detailed explanation of the CcHUB Growth Capital Fund.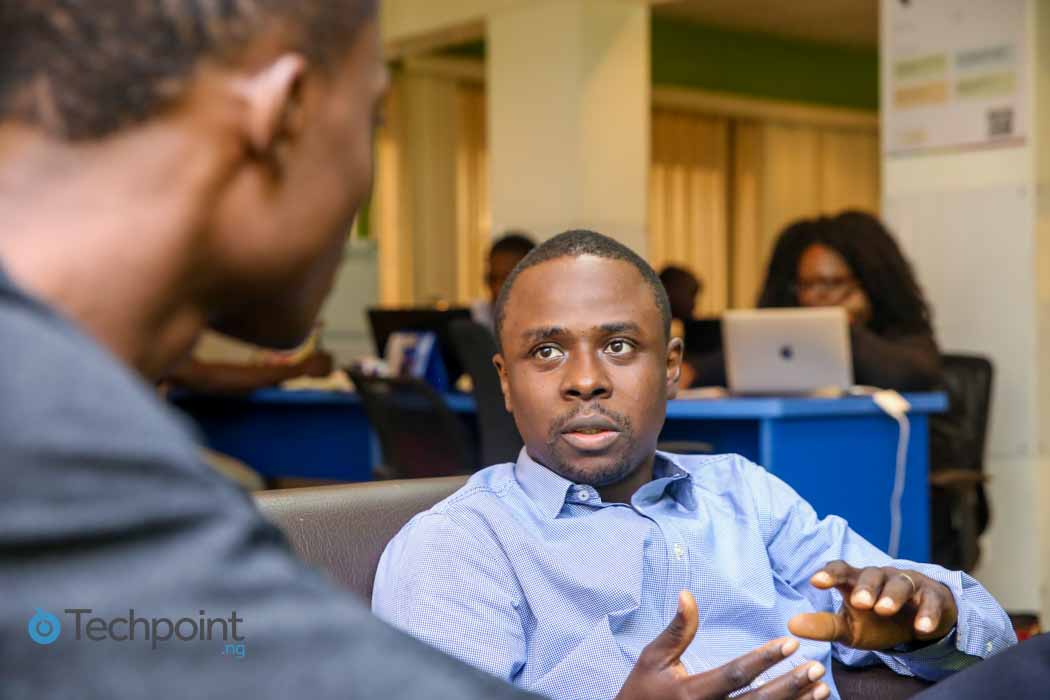 What exactly is the GC Fund?
The CcHub Growth Capital Fund is an investment company set up by the Co-Creation Hub (CcHub), Bank of Industry (BOI), Venture Garden Group (VGG) and the Omidyar Network. After 5 years of supporting entrepreneurs from ideation, pre-incubation to incubation, it became imperative to take one step forward by supporting those who have in some ways matured but still required a scaling structure. The fund is meant to support entrepreneurs who are building infrastructure for Nigeria's future. Specifically we are looking at products/services/technology tools that would make public services smarter and at the same time connect more citizens of Nigeria to those services.
What does it aim to do for the entrepreneur?
Basically it supports in terms of funding as there are investment ticket sizes ranging from ₦10 million to ₦30 million in exchange for equity. These monies also come with additional support as we are going to be providing business advisory to answer questions on how to organise your business, standardise processes, build quality teams and set up proper governance structures that would position your business for scaling. There would also be support in terms of product development from research to build test all the way to a feedback loop. If you as an entrepreneur have figured out your model and are earning revenue, but then need an extra bit of support to be able to scale. As with every technology business, there are necessary steps needed to position before scale to be able to handle the kind of traffic and growth that would come from scaling.
Network is another support being provided to the entrepreneurs as the GC Fund has a very wide partnership base that can support entrepreneurs. We can ascertain the kind of support required, and match them with partners for the entrepreneur. Office space may also be provided where necessary.
And it is open to the public; we are looking for interesting new solutions and products out there.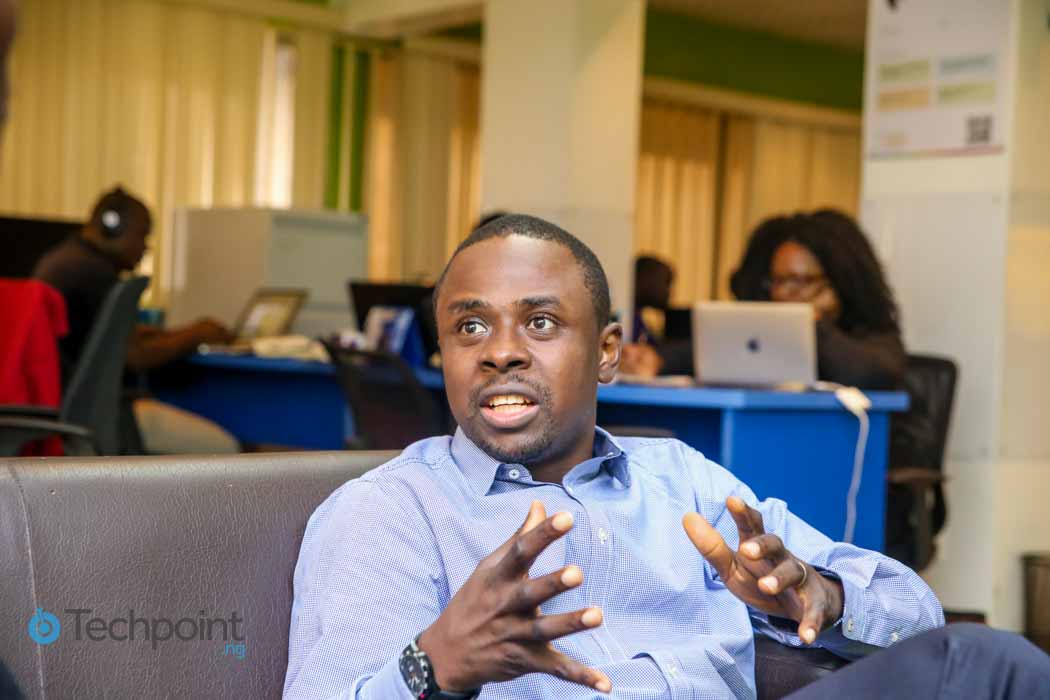 What are the criteria for accessing the GC Fund?
We looking for people who in many ways tick a few boxes, by having created a solution that aims to make services smarter and connect them to more citizens or even basically connect services to citizens. That's like two angles to it. You have got a good strong team, because at scale level, how the team can manage is critical and importantly. You have to already be generating revenue. We are not looking for ideations.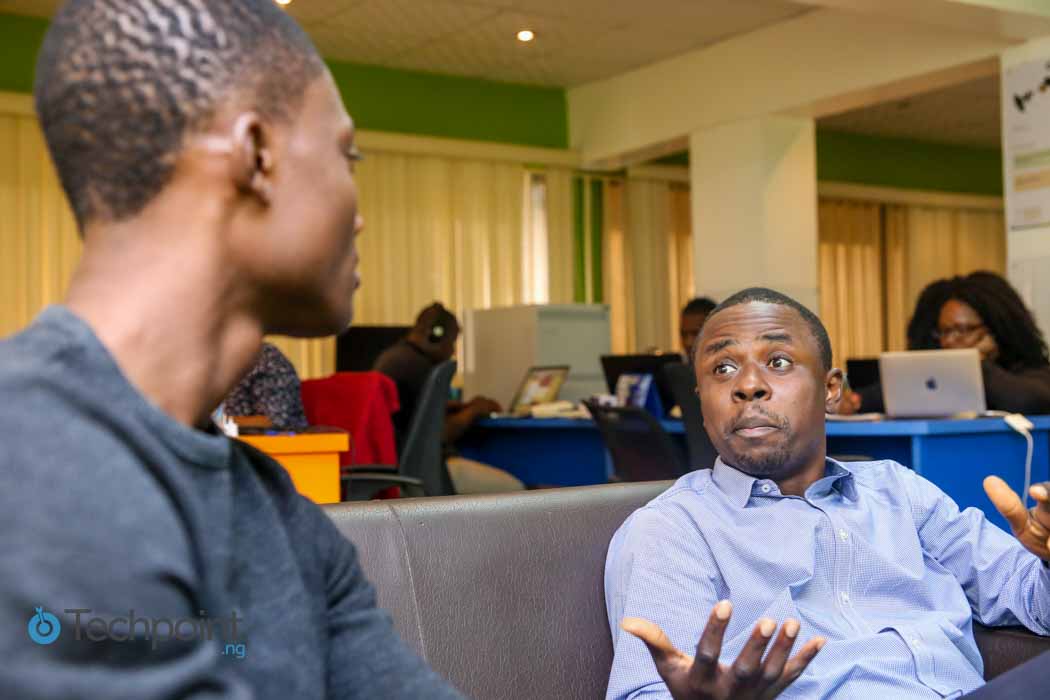 In order words, do you mean the fund is not for startups?
Not necessarily, it can still be in the startup phase, but now trying to scale. A lot of people claim to have figured out the Lagos market and others are doing a better job of understanding it. But the question is how does it get far and wide all over Nigeria and how you are positioned and organized as an entity to be able to do that.  Valuation, potential for scale and the impact that would be felt by the solution and the methods for reaching the wide audience intended are all key criteria.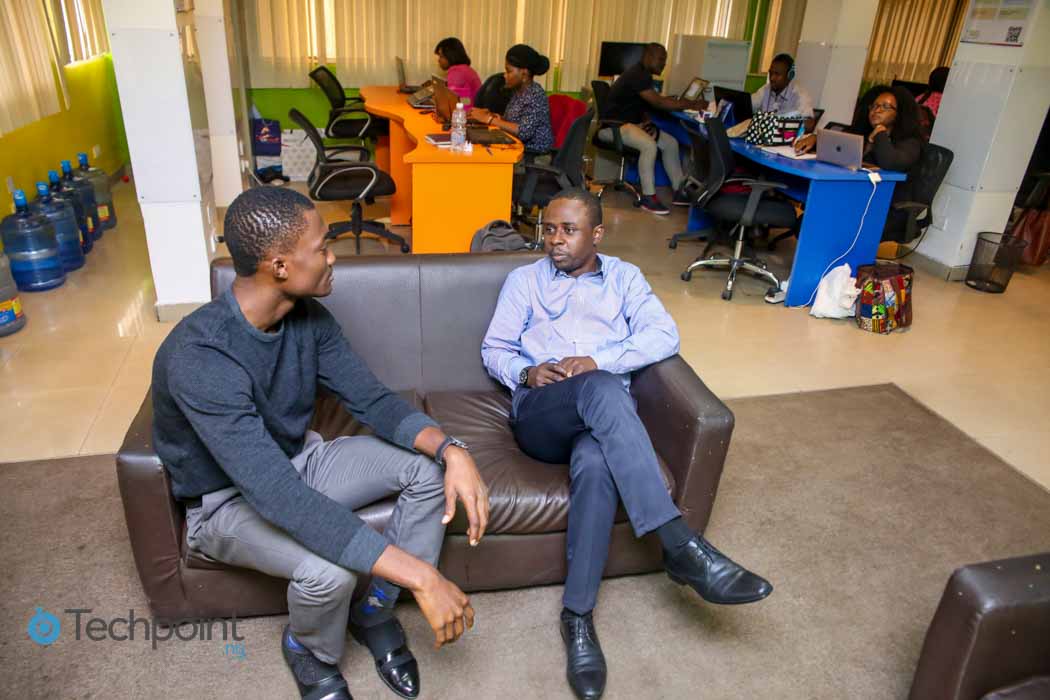 How is GC Fund different from other Venture Capitals?
Typically, venture capitals are mostly about funding. In the case of the GC Fund, the money is going to rely quite heavily on the work that CcHub's incubation program has done and to be able to provide that ad hoc support. So it's not just about writing cheques.
Secondly, it is pretty clear GC Fund is looking for certain types of solutions at the same time the model being pushed is a co-investment model, where we would lead or co-lead seed rounds, where we are looking to raise more. But inasmuch as we can take the lead and provide initial thrust, it helps to be able to provide more. So it's really about first enabling and giving them that runway to be able to do big things at the same time, we would be working with them to position them for further rounds of funding introducing some of our other partner VCs once we have done our first investment. There is also the opportunity for re-investment and further investments from us.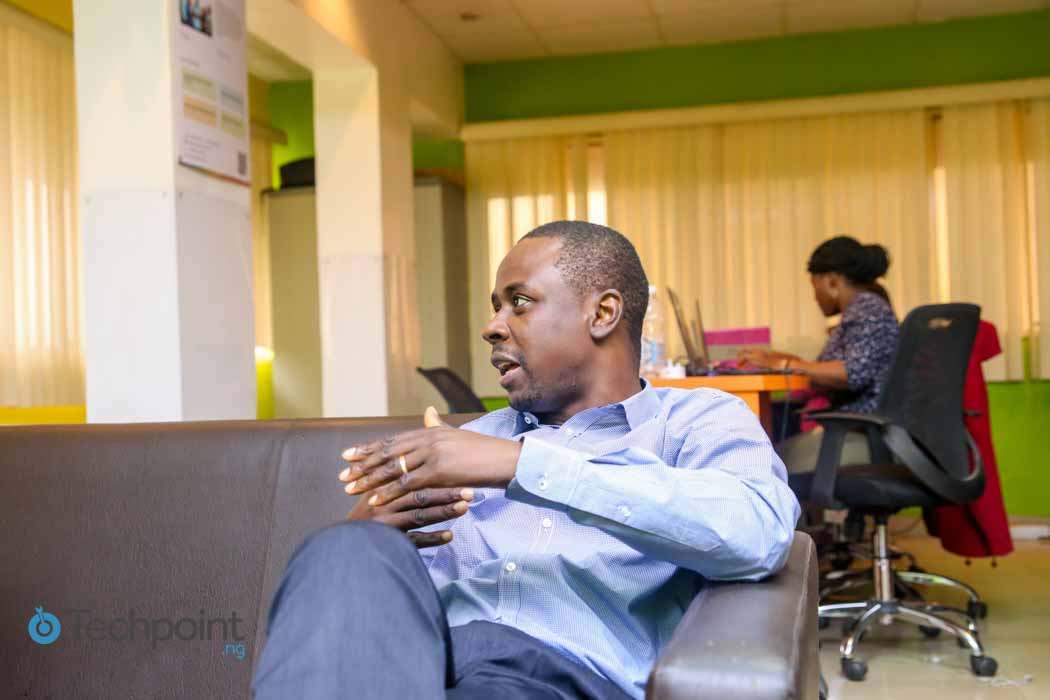 I think in many ways having a clear focus of what we are looking to fund and at the same time it being a cash plus type model where the support is going to be very heavy and it is focused on scaling and it is one we are really excited about, and at the same time we are also talking with a couple of partners and looking at giving startups at that level the right mix.
So if your venture requires debt financing and your business has the cash flow to handle it, such funding will be available. We hope to have that as part of this program, and also support from other types of organizations that would provide specific type of support that is critical to scaling of any business. The goal is to have a really interesting mix of cash and support that is critical to growth.
Envisioning in terms of impact, where do you see the GC Fund in 5 years?
We expect to have been able to see several tens of businesses that would have gone on to much bigger things and we also hoping to increase the pot. Yes, we are looking to hit a billion in the next 24 months, we would be growing our pot. It's not your standard fund that has a cap that you close up where it ends, this is one that would keep revolving and the more we are able to demonstrate success, the more we are able to get more organizations to support what we are doing. So in 5 years we expect it to probably to be a ₦10 billion fund with the capacity to be able to unearth a lot of interesting businesses probably into the 50s and 100s of businesses.
But more importantly, you can see a few businesses that will really work out, getting to that point where in 5 years they are beginning to demonstrate  good returns that are beginning to pay dividends because this is also patient money as we are looking at an investment horizon of anywhere from up to 7 years which gives you enough time to be able to circle it back. In that time frame, we are expecting to have mature businesses  that are household names because they have received the right kind of support and runway to be able to become bigger than they are.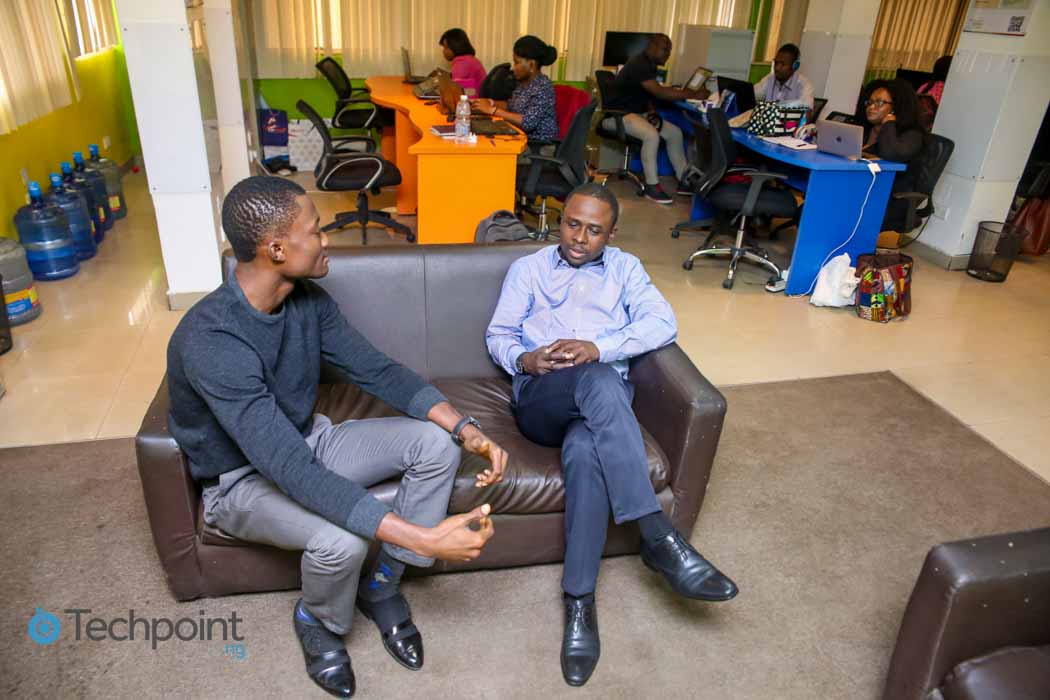 Also, the number of jobs created by each of the businesses becomes really important. How many people have been able to gain employments through them? We started out 5 years ago with one or two businesses or ideas and now there is an average of almost 400 people coming into this place everyday. That's a major promise in terms of job creation. Teams that started with one or two members are now easily 8,9,10 and the incubator now has 10 businesses. Imagine at an average size of 8, that is 80 jobs provided easily. That kind of growth is what is being expected through the fund.  In terms of employment, at the same time, because it is focused on scale, it has to be in different locations. Yes the technology of today enables you go into more places without physical infrastructure everywhere, it is still going to have a very strong impact on employment both directly and through value chain, so we are expecting strong numbers.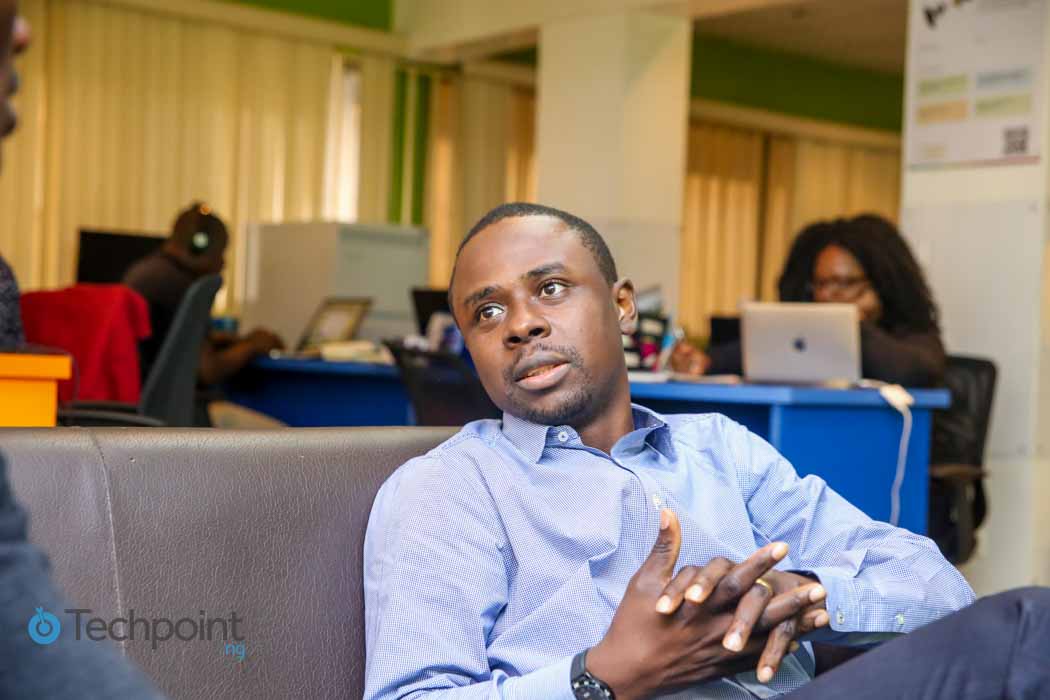 Generally speaking, do you feel Nigeria and Nigerians are ready for the GC Fund?
Yes, I believe so, we look at the progress and evolution witnessed on the whole ecosystem, there is a certain level of maturity. The early days was more about ideation and getting interesting things out there, the copycatting era. But now we are getting to see people who are more interested in solving problems that are on the ground. Of course that still has not taken full route, it is still going to take a bit of time, but we are seeing a lot more careful thought put into the kinds of solutions that are being developed now.