DIYlaw.ng, a Nigerian female founded legal technology company, emerged winner at the recently concluded Innovation Justice Award for SME Empowerment Innovation Challenge East and West Africa.
The Challenge, which had over 200 innovators apply, with finals held in December 2015, is organised by the The Hague Institute for the Internationalisation of Law (HiiL). As one of eight finalists battling for a total $70,000 seed investment prize, DIYlaw went home with a first prize of $40,000.
Coming in as 1st runner-up to DIYlaw was mSME Garage, an online platform that provides free legal information, guidance and support for Micro, Small and Medium Enterprises in Uganda. They went home with $20,000 in seed investment. The 2nd runner-up $10,000 prize went to ShopOfficer, a platform that empowers SMEs by enabling them to account for every sale real-time and make this information visible to the right staff.
DIYlaw, which is currently in its public beta stage, allows users to purchase registration packages online. The DIYlaw team is made up of Bola Olonisakin, Funkola Odeleye and Odunoluwa Longe.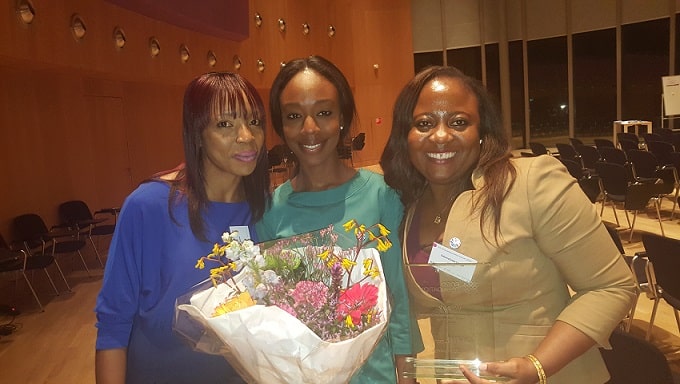 Whilst highlighting the challenges of the Nigerian entrepreneur during her pitch at the Innovating Justice Forum, which she stated to include "Access to Finance, lack of infrastructure, corruption and legal", Odunoluwa Longe stated that DIYlaw "is making legal, one less challenge to grapple with". She emphasized that "our value propositions are transparency, simplicity and affordability".   
DIYlaw is one of the newest startups to join the growing sector of justice entrepreneurs emerging globally and seeks to be at the forefront of this emerging entrepreneur sector in Africa. Justice Entrepreneurs utilize innovation and technology to create access to justice. In addition to the cash prize of $40,000 won by DIYlaw, DIYlaw also gets acceleration support, access to funding, networks and expert advice from HiiL.