Even though some of us have looked up to drones in the air and wondered what it would look like from up there, I was still surprised at the news that there was a human carrying drone. Are these guys joking?. After all what we know as drones are really Unmanned Aerial Vehicles or UAVs, so how is one with a passenger pilot still a drone? Doubting Thomases, be calm and let's meet the world's first passenger carrier drone.
All the earlier questions and reservations aside,  the guys at EHANG, a Chinese company that  makes drones really had a different perspective about dronemaship or what drones should be like. The EHANG 184 AAV is an unmanned drone that carries one passenger weighing up to 115kg over 16km or 23 minutes which is the full charge limit of the batteries. Its name was coined from its unique features- one passenger, eight propellers and four arms.
The EHANG 184 AAV (Autonomous Aerial Vehicle) was unveiled at the ongoing 2016 edition of the  Consumer Electronics Show in Las Vegas. And a fully working prototype was shown and tested at CES yesterday. A passenger selects their flight through a tablet in the cockpit and the EHANG 184 takes off, flies and lands on it's own without any other interference from the passenger or pilot if you like.
This is a big breakthrough in drone technology and would definitely change the game. I want to say it might also be the solution to traffic situations in Lagos, and the world over, but hey if and when it is available commercially -- as the makers did not put any date to it's release --, it would run into tens of millions of naira, do the maths.
Safety is another area of concern as network failure of any sorts would prove fatal. If there is a slight drop in cellular connection, a breaks comes in between the control tablet and engine, and the bird drops to the ground with its passenger. This problem is not limited to Nigeria alone, but with the network around here, I do not want to imagine.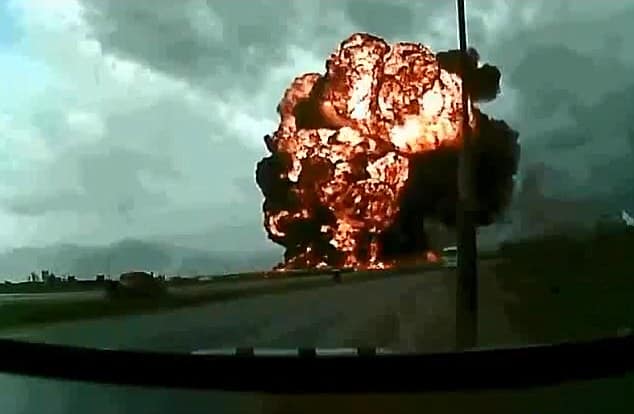 All the gloom and doom aside, let us observe two minutes silence to bask in the euphoria of this eureka moment in dronemanship.
Image Credit; Gizmag, SmhAU. DailyMail.