2015 has indeed been anything but a dull moment, especially for startups in Nigeria. A lot of startups in this period have tinkered their model to achieve scale, while the major highlight for some acquiring that much needed funding, amongst other rewarding highlights.
I was privileged to interview quite a number of startup founders in this same period and was impressed by the solutions their initiatives are catering for. I am tempted to make a long list, but I'm resigned to leaving you with a few number of them whose unique innovations have been so overtly relevant. In fact their feats, which cannot go unnoticed, have provided unarguable grounds to highlight even better projections for these notable Nigerian startups in 2016. And by that, making the startup ones to watch out for in the new year.
Showroom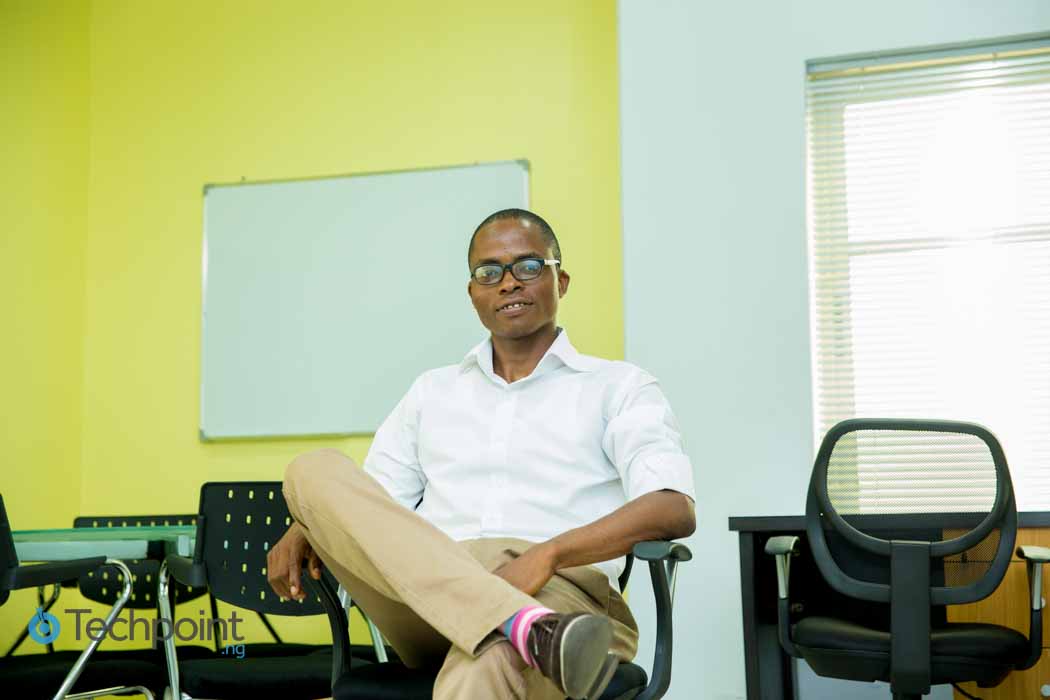 The ability of a business to study the market and effect product delivery to meet consumer needs stands it out from others. This fast rising startup ticks all the boxes.
Showroom is solving a unique problem -- allowing you to order furniture online at affordable prices. The company has a projected plan of making 100,000 carpenters millionaires by 2020. Showroom's value proposition goes beyond reproducing existing furniture designs. Showroom founder, Sheriff Shittu goes so far as hiring architect interns to help create original designs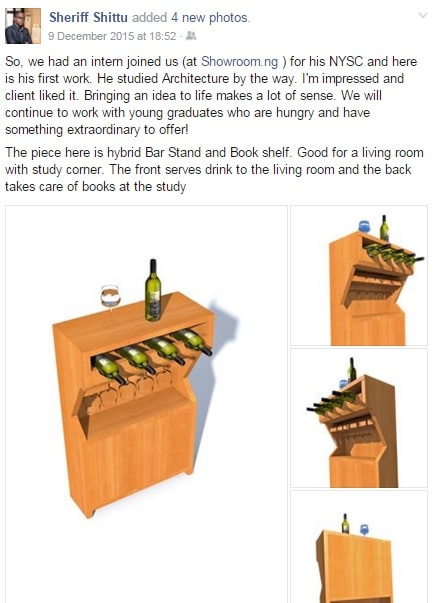 Showroom raised a 7-figure seed funding in November, 2015 to boost operation, and as such the company is securing its place as a worthy contender for the furniture niche in the country. So we may expect this startup to go the distance 2016.
NerveFlo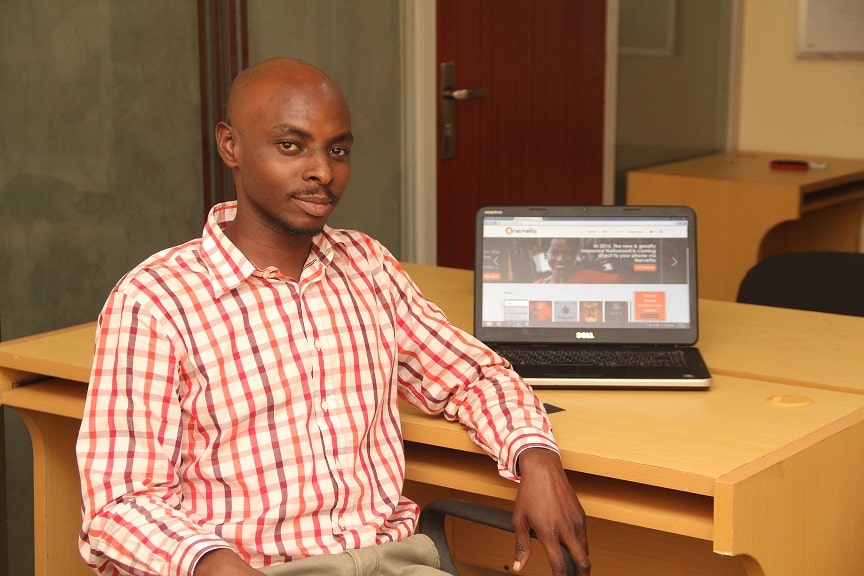 If there's any founder within the startup community whose startup makes its competitors appear seemingly shrouded, then Silas Okwoche of NerveFlo comes to mind. This newcomer startup in the online digital distribution market is a quintessence of the African version of iTunes with variety of digital content to thrill users.
One of the many visions of NerveFlo soon, would have customers watching a movie premiere on the platform. Such proposition places it in a better position to become consumer's preferred online store where African digital content is concerned.
I watched a drone-captured footage by team NerveFlo in partnership with Team AlibabaGCFR for his January 1st Comedy concert at the prestigious Eko Hotel during the holiday, and it says a lot about the company's plan to conquer more ground in the digital distribution market in 2016. I also gather that the startup is on the verge of closing a round of fund. While all this is yet to happen, we can only assume that this would imminently play out in no other time than 2016.
Truppr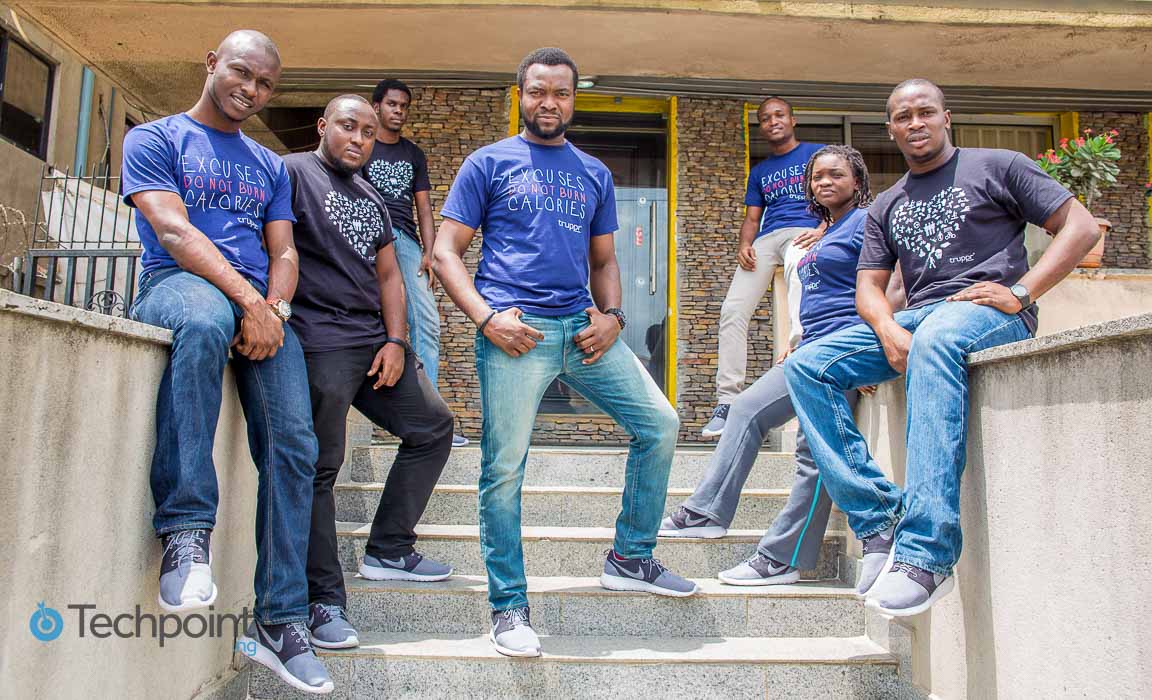 Every now and then, people organise social gatherings and fitness walks for leisure. But never in any stretch of an imagination would generating revenue out of something that appears to many as strictly a recreational activity make any sense at first glance. Especially in a country like Nigeria where skeptics are only concerned about idea that has money written all over it; certainly not one inclined to sport or anything of the sort for the manner of speaking. But in our very own eye, Truppr is adding fun to people's live and making revenue off it. Little wonder why it has garnered the support of big guns like the Tony Elumelu Foundation.
The platform currently boasts of over 10,000 users, 90 per cent of which are from Nigeria. An interesting tweet by the founder gives us a small insight into their 2015 revenue and what to expect in 2016.
I am absolutely glad i took on the challenge to build @truppr. 19.9m Naira in 2015 earned revenue may not be attractive - but we earned!

— 'Bosun 'Kgosi' Tijani (@bosuntijani) December 31, 2015
Further bolstering the Truppr's statistics are its revenue streams generated from helping companies and brands organise events for their staff. As far as I'm concerned, the world is getting wiser each day, people long to meet people everyday, and companies would not cease to organise events. However you look at it, it translates to more revenue for this company in 2016.
Talentbase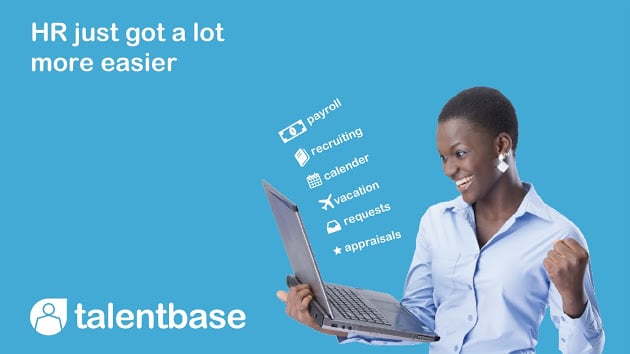 Talentbase is an affordable and easy-to-use HRM solution enabling HR managers and growing businesses simplify and organise their HR processes. The long chain of command and span of control in most company's organizational structure you would agree with me creates that need for a trusted extra hand to manage HR so as to ensure maximum productivity.
Since every organisation is made up of people, acquiring their services, developing their skills, motivating them to higher levels of performance and ensuring that they continue to maintain their commitment to the organisation as essential to achieving organisational objectives. This is true for every company irrespective of the service or product they offer. Talentbase however has been weathering this storm and providing HR solutions to clients ranging from managing employees personal record with ease to identifying top company performers and processing and accessing company's payroll using technology. All of this seems to be a huge workload taken off a company's shoulder, but nothing in the world of business is free, and a service like this rakes in huge amount of revenue returns to the services' provider pocket.
So far Talentbase is servicing a considerable number of companies, and comfortably occupying a position where more financial returns is inevitable. The good work only need continue in 2016, and the rest is history.
Aella Credit
If only Nigerians were more open to the possibility, most banks may be losing their customer to this credit facility as quickly as sand swallows surface water.
Aella Credit is an tech-powered lender that helps people borrow money responsibly, instantly, and more interesting, without any collateral. This sounds very interesting as accessing credit and loan facility from our banks today appears a more rigorous task compared to climbing the Mount Everest, even while aided to the top by a collateral security. Aella Credit is one of 10 startups that made it into the Barclays Tech lab accelerator programme last year. Aella Credit managed to loan out over N100 million to over 900 Nigerians within two months of its operation, and as such erasing all doubt about the company's end of 2015 target of raising an additional $6 to 10 million -- having before hand raised an additional $1 million seed funding. At the current 120% growth rate, Aella Credit projected to loan out over N600 million by the end of 2015.
The FinTech startup has made it their mission to disrupt the money lending business in Nigeria. As funding sources increase, Aella Credit planned to make their interest rates more flexible, depending on users' credit ratings. We can only expect more from the startup in 2016.
Andela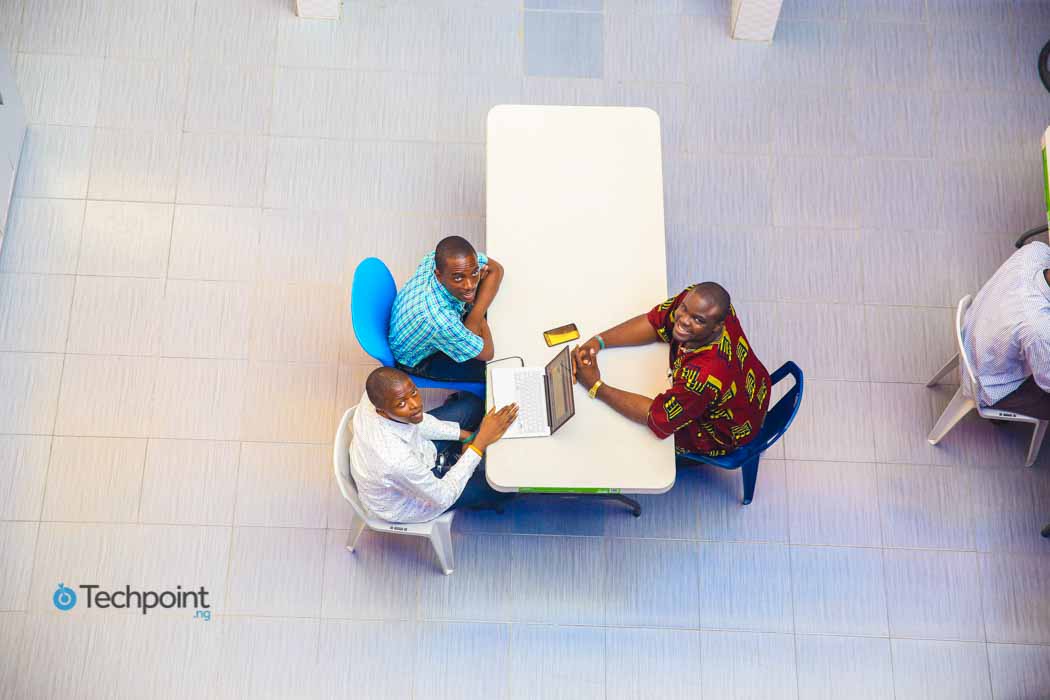 Andela is carving a niche for itself in the educational sector with its working vision of paying developers to learn, rather than the other way around. The startup is looking to train 100,000 budding developers to world class status, in the space of 10 years.
While we're yet to get over the fact that more developers are needed within the Nigerian tech community, it's a thing of joy on the other hand to know that a Nigerian based startup is inspiring and empowering developers to embark on a journey that'd not just only change the face of tech in Nigeria tomorrow through today, but also put our developers on parallel level with their foreign counterpart such that they could be independent.
The startup is looking like the most competitive technical training program on the continent with less than 1% of applicants accepted within its programme. And generates revenue via unique works created remotely by their home grown developers for clients. The startup already has taken a giant step towards achieving its 100,000 developers target by setting up base in Kenya and the US in order to ensure that it break more grounds in 2016. In June, Andela announced a Series A funding round, led by Spark Capital to further meet scale.
Printivo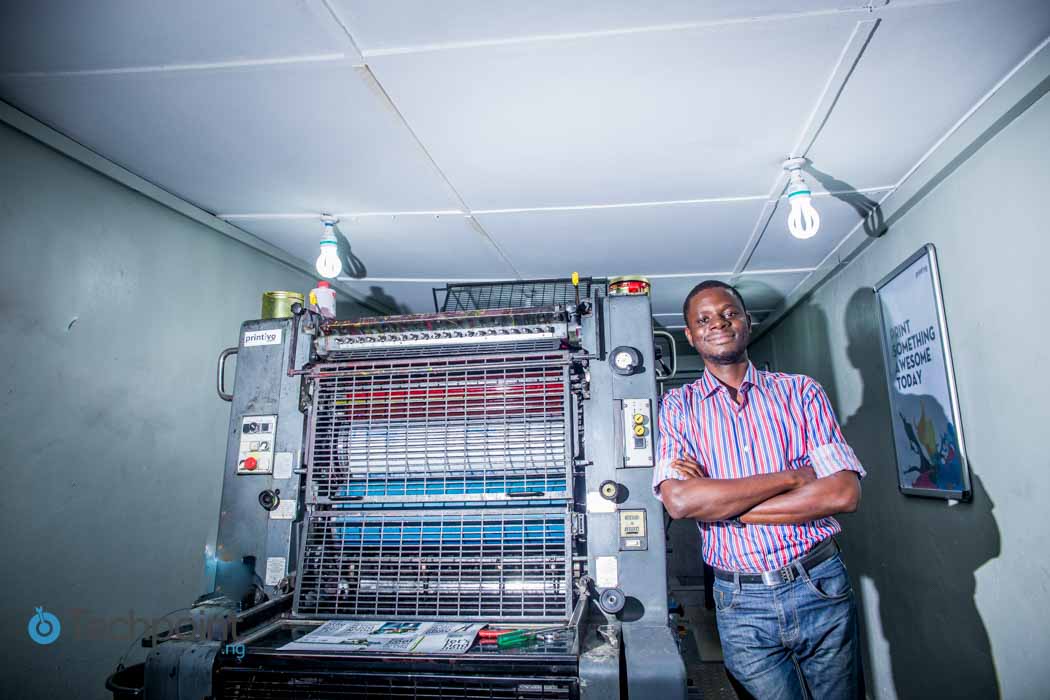 This Lagos (in fact Shomolu-based) DIY, web-to-print-to-doorstep platform is redefining the digital printing business in Nigeria by offering consumers and SMEs a radically easy and practical model for meeting their printing requirements. The startup helps SMEs by printing and delivering materials such as point-of-sale displays, business cards, letterheads, stickers, handbills, greeting cards, calendars, envelopes, invitation cards and banners, right to the customer's doorstep.
With a modern store design, well trained staff, cutting-edge equipment, and a strategy which has gone into providing a local solution for a local problem, Printivo is arguably Nigeria's number one online print provider. 2016 wouldn't seem any different. Furthermore, Printivo closed on seed financing from early-stage technology venture capital firm, EchoVC Partners, and is poised to capitalize on the booming SME sector and grow Nigeria's $200m print market now and in the foreseeable future.
Having said this, it is expected that these startups would continue from where they left off last year, but it would be great to see more promising Nigerian startups spring up surprises this year with exciting initiatives and ground breaking achievements. The Nigerian tech space will certainly be grooving in its title as the nation's leading industry in action and not just by word of mouth as such.