Seedstars World (SSW), the global seed-stage startup competition for emerging markets and fast-growing startup scenes, is joining forces with StartupYourLife (SYL), the major Moroccan startup organization to host Seedstars Africa, the first edition of an annual Africa Summit that connects African entrepreneurs and entrepreneurship ecosystems with the world. 
StartupYourLife and Seedstars World are bringing together top startups from across the continent as well as mentors and investors from around the world for a 2 day Bootcamp and a 1 day Conference in Casablanca, Morocco. The event will last for three days and is culminating on January 30th, 2015 with a full day Conference and Pitch event bringing together more than 300 startup founders, successful entrepreneurs, investors, decision makers and ecosystem leaders from Africa and around the world to share insights, explore investment and collaboration opportunities and discuss how African startups can scale beyond their home markets and build global businesses.
The 2 days invite-only Bootcamp, will have all 15 winners from the 2015 Seedstars World competition across the continent and 15 Moroccan startups work with world-class local and international mentors on improving their business models, working on their growth strategy and mastering the investor pitch. 
Why Attend?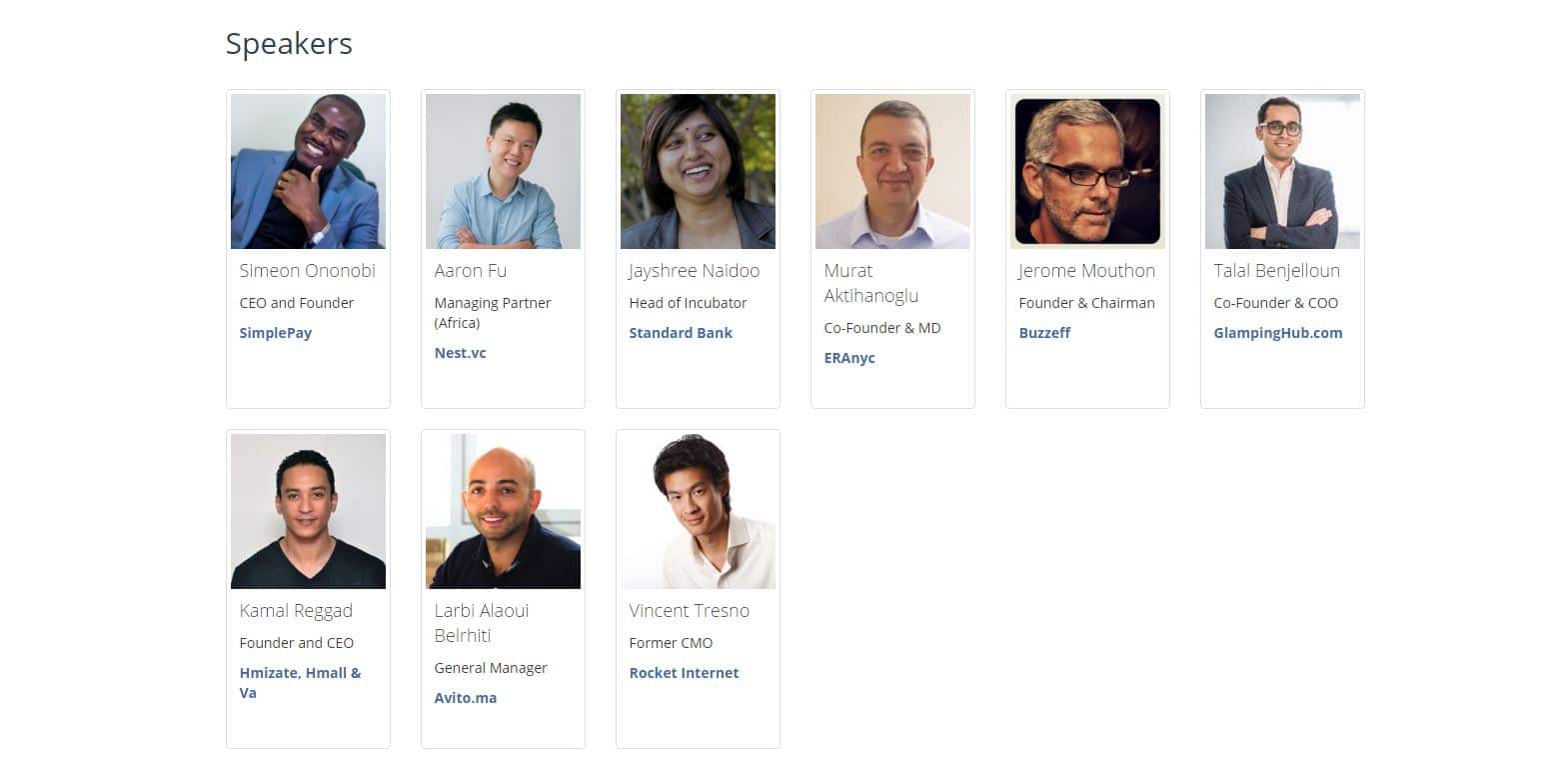 Mentors and investors will come from Africa, Europe, the US and the MENA region and include Aaron Fu, Managing Partner of Nest based in Nairobi, Jayshree Naidoo, Head of the Standard Bank Incubator based in Johannesburg, Aphrodice Mutangana, Founder and CEO of the FOYO Group, based in Kigali as well as and Murat Aktihanoglu, Founder and CEO of ERAnyc an accelerator based in NYC among others.
Discover some of the most promising startups from Africa
Get a deeper understanding of the startup dynamic, new innovation trends and opportunities in Africa
Meet ecosystem players, decision makers and African business leaders
Build relationships with other serial entrepreneurs, mentors and investors from Africa and around the World
Registration
The event is hosted by StartupYourLife (SYL), the Moroccan entrepreneurship organization for seed and early stage startups.  The event is supported by leading partners such as the OCP Foundation, Avito, Capital Maroc and Regus. 

The event will be held at the Four Seasons Hotel in Casablanca, located at Boulevard de la Corniche. Tickets for the event will go on sale soon. Interested attendees can pre-register and will be informed as soon as tickets are available: http://www.seedstarsafrica.com/.
Image Credit: Seedstars World