The traffic situation in Lagos is terrible and frustrating, occupants of the metropolis have to battle the traffic beast daily before reaching their destinations. Traffic feeds are agog with Lagosians waiting for traffic data to help route them to their destinations with less traffic.
Lagos has seen quite a number of hackathons featuring tech entrepreneurs, coders, designers and all sort of skilled individuals tackling various challenges facing the populace. Health, elections, agriculture, internet are some of the areas that hackathons in the past have helped develop tech solutions for. Currently GidiTraffic, TrafficButter, TrafficChiefNG and Lagos Traffic Radio are some of the brands using crowdsourced data on twitter to help provide traffic information to Lagosians.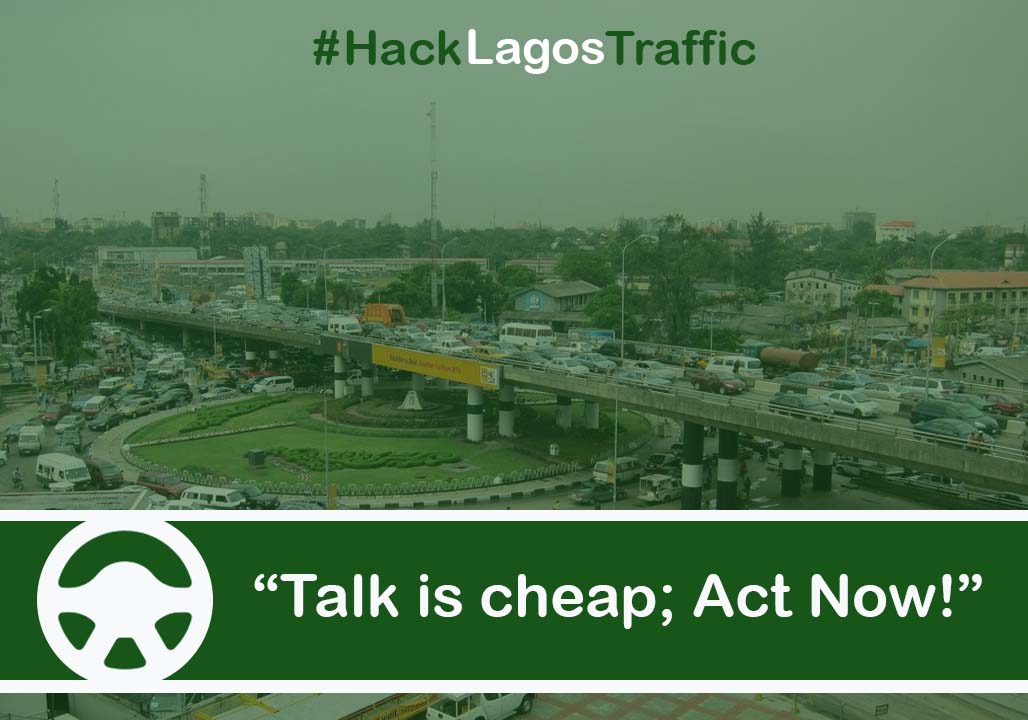 So, what if we had a traffic hackathon designed to help solve the traffic situation in Lagos based on available information on Social Media. The challenge is to create a system that will use crowdsourced data, analyse the data and provide intelligent information on how to help transform a gridlock lagos to a traffic free zone.
Nairaland, Twitter, Facebook are key social media platforms that can be helpful for data pull. CCHUB, iDEA, Capital Square are possible locations for the event. The challenge seems simple to the non-coding eyes, but to the bright coders and data analytics out there it's a puzzle that social media feeds only cannot solve. The challenge will be more interesting if Tsaboin's data is made accessible to hackers to generate solutions that can make plying Lagos roads less stressful for motorists.
Any thoughts concerning what can be done? Kindly drop your opinions in the comment section below.