If you ever thought that the idea of a 24-hour delivery was mind blowing, what then would you make of a 90 minute delivery to your door step, in Lagos? Out of this world I guess. So it would seem with new eCommerce venture, Padi.ng.
Padi.ng is a hyper-local delivery service that claims to allow people order in products -- groceries, fruits & vegetables, baby products, mobile and computer accessories, office supplies and cosmetics -- and have them delivered to their doorstep within 90 minutes.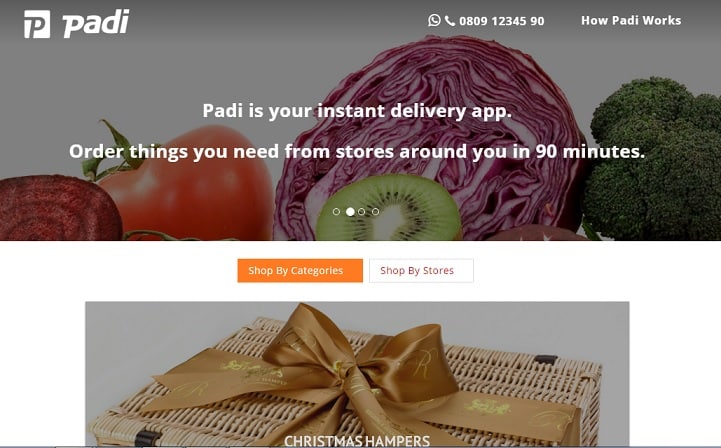 Padi says this is possible because of a sealed partnership between Padi.ng and other leading stores in Lagos. At the moment, the services is only available for customers within Ikeja. There are however plans to expand to other cities in due course.
While the involvement of local stores within the proximity of consumer is commendable, it would still be interesting to observe how Padi manages to consistently fulfill the 90-minute delivery promise in a traffic-ridden city like Lagos.