These days, I tend to reference movies a lot. That is not a mistake in itself as some of the best technological advancements have originated from the silver screen. From James Bond's biometric gun to Total Recall's driverless cars, all are existing today, and to think they all started as a writer's imagination. Predictive Policing is not left out of the list.
Minority Report was a 2002 Steven Spielberg movie that shattered the box office, was highly praised and garnered a number of awards. For a science fiction movie in that decade, it sure had balls to go ahead and make a lot of assumptions, but isn't that what sci-fi is really about? The movie was centred around a Police PreCrime unit and it's three female psychic mediums known as Precogs that predicted crimes before they were committed. And then the future perpetrators were arrested to prevent the crime from ever being committed.
I remember watching the movie and could not stop wondering at the beauty of a system that is able to predict crime and nip it in the bud.
Fast forward to 2011, that dream became a reality with Predictive Policing. Even though it could predict crime and stop it, Predictive Policing was different from the PreCrime and Precog units of the Minority Report movie.
The Precogs were psychic and saw straight out visions that later proved to be somewhat unstable at the end of the movie, but predictive policing is not a crystal ball of any sort. It uses mathematical, predictive and analytic techniques to identify potential criminal activities.
This system uses a wide network of data gathered from hospitals, police patrols, prisons and other crime related areas in a community to compute information on the volatility of that particular area. In easy speak, predictive police plugs into the data banks of institution that has any information relating to criminal activities, collates it and is able to detect the likelihood of a crime occurring in a particular area at a given time.
The Nigerian relation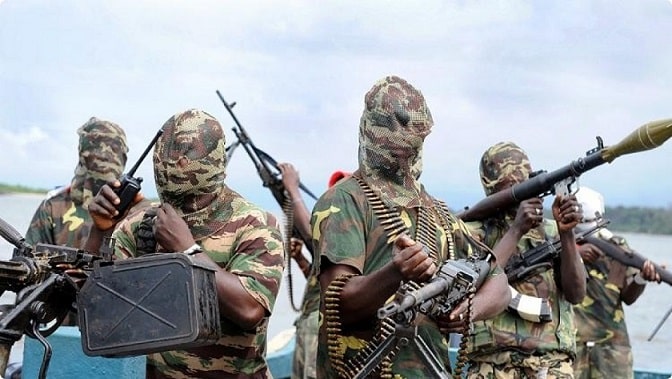 Nigeria has not been very forthcoming technologically in combating crime. And this is regardless of the fact that we are one country constantly plagued by crime and in recent years, a spate of blood curdling terrorist acts.
Every effort by the government of Nigeria to improve security howbeit noteworthy have been thwarted by corruption and greed. In the 2014 budget, president Goodluck Jonathan signed a budget of nearly ₦5 trillion and twenty percent of that budget was allocated to defence and security issues.
In the year 2010, ₦11 billion was shelled out for a contract to procure a "sophisticated" device that lets the government tap into and listen to phone conversations.This obviously did not pan out well as a Nigerian elder statesman was kidnapped in recent times and there was no eavesdropping done to determine anything.
If this monies are invested in a system that harvests data over a long period of time, and used to compute policing information, Nigeria would have a proactive police force that is always on their toes.And might just put paid to security challenges once and for all, especially terrorism.
The Nyanya bomb blast in Abuja was a pointer that acts of terrorism re-occur in the same area over a short period of time. And it is not good enough to say "we know where" because as obvious as it seems, we do not always know where. Humans can only guess and pinpoint based on past events, but a computer applies advanced mathematics and adaptive computer learning to accurately predict crimes based on past type of crime, place and type.
President Muhammadu Buhari has pledged that Boko Haram would be a thing of the past by December and as laudable as that is, I am afraid of how much money would be sunk into making that promise a reality.
There is no way employing a software from a reputable predictive policing provider like PredPol would cost a fraction of what security is costing in Nigeria today and has costed in the past. No way. The software would be set up in the police departments of states that have been deemed volatile and those with higher crime rates and from there, work its way upwards to a level of national acceptance and cognizance.
Yes, getting data to compute information might be a little problem because of the level of data entry in Nigeria today, but that in itself is a surmountable obstacle for the greater good.
Predictive policing has worked and is still working in police departments across the United States of America. Scientifically result oriented proofs are rolling out as output everyday and stopping crime dead in it's track before it ever happens. And I do not see any concrete reasons why this cannot be the permanent cost effective solution to terrorism and crime in Nigeria today. And even serve as a tool to effective policing.