I've often wondered what value was inherent in the popular expression "He that wears the shoe knows where it hurts". Easy how people utter it in different contexts in relation to a problem.
Why bring to bear such abstraction when uttering it doesn't exactly ease the problem? Seems to me easy but quite difficult to make any sense.
However, Taiwo & Kehinde Ayanleye's solution reassured my confidence by treating this phenomenon beyond the surface. A ripple effect of that measure today, already is inducing a colourful future ahead for Nigerian university students.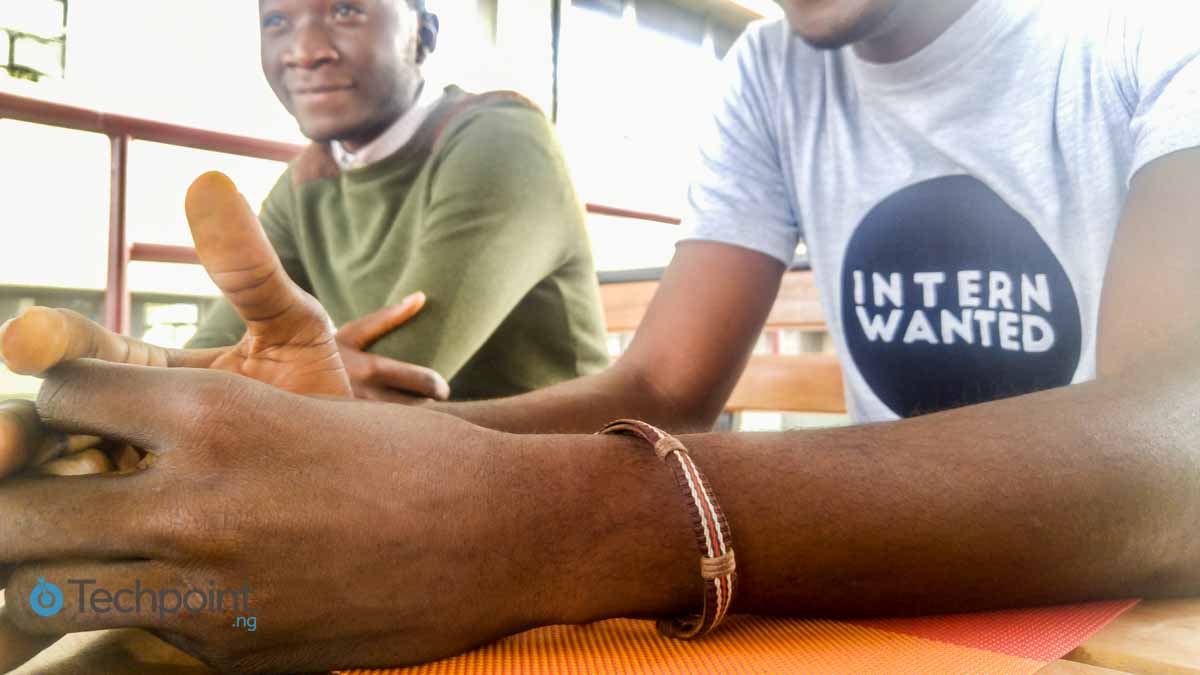 About Stutern
Taiwo and Kehinde (they are twins) both hold Bachelor's Degrees from Bowen University and Master's Degrees from the University of Southampton and the University of Kent respectively. They are the founders of Stutern -- a platform that connects interns with prospective employers in fields where their skills will be relevant.
Stutern is a two-sided market that provides the internship that will market students to the employers, thus boosting their experience and skills. On the other hand, Stutern is also making life easier for employers by offering them quality talent at relatively cheap prices.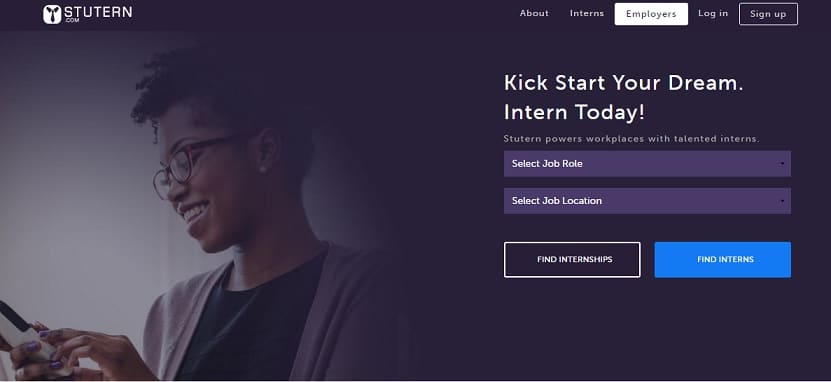 Shedding light on that Kehinde says, "we were among fellow employable Nigerians who discovered that a lot of us weren't prepared for the workplace and also don't have what we need to achieve our dreams"
That apparently explains the pain within the brothers' shoe which prompted a solution we now know as Stutern.
The origin and business of Stutern
The idea is an offshoot of a 2am conversation between the brothers. The name Stutern popped up, and eventually got adopted.
Stutern is a portmanteau of two separate words - "students" and "internship". The Stutern initiative conveniently covers the STUDENT phase from two fonts; The undergraduates and graduates seeking employment. While in between the studentship and employmentship is the INTERNSHIP.
The business model for Stutern is still evolving, but that's not to say it developed by coincidence. In fact, following up on Stutern's ambition to have a functioning model, the founders had to embark on another travel to enhance their skills for five months under General Assembly, in London. Such action has in its wake the business model's readiness to provide solutions to a basic problem in the country. And from all indications, that seems to have worked out well for Stutern.
Value Proposition
Stutern's key proposition to employers is offering cost saving advantages. It leverages on employers' desire to have quality talent at cut-prices.
Many of Stutern's business clients are SME owners who require talented people with basic skills in the required disciplines in order to make their life easier and cheaper.
Thus far the startup has fixed about 120 interns into different companies. "We connect talent that have basic skills and can get a job done to the employer," says Taiwo, "because we want to make your life easier, that's why we connect you with quality talent that can get your job done at lower cost."
Interestingly, some of these 120 interns, based on their performance, have secured jobs.
Every business tends towards rendering quality services and products. Stutern has proven no different. The firm nature of the model currently adopted by Stutern has seen talent supply reduced -- by sieving out quality talent from quantity -- as against previously adopted model.
Talent have to possess skills relating to the position they are bidding for or should have personal projects in the line of career they are bidding for.
"We still don't have a 100% accuracy on quality insight, but at every stage we're always getting better at it".
About four months ago they began 'Stutern challenges' which seemed to have been invaluable in securing quality talent.
Stutern Challenges is a competition coordinated by Stutern for an employment skill. The employers generate a test, the talent would work on it, and the best talent wins. Another way to test for quality of talent is through user-generated content. Says Taiwo, "we let the talent put in their content on the platform by filling a form and attach a links of the works they've done (like a cv)". The profile content afterwards market the talent to the employers.
Effectiveness of the model
A small version of the product already boasts of about 120 interns connected with employers. That shows how effective Stutern has been over the course of nine months of its existence. However the figure is only an handful number compared to millions of talent in Nigeria, and that spells a long way ahead for the model to catch. But with greater resources and support, the next milestone would certainly be within reach.
Revenue streams
The young business began operation with $5000, part of which got it into Co-Creation Hub pre-incubation in January 2015. 25% of its roll-out fund went to the personal cost, another 25% went to technology, while the remaining 50% went into marketing, operation and sales.
"After the money got exhausted, the business has to keep running," says Taiwo, "One thing it did to us was make us find a way to generate revenue which we've been doing since June".
The business is yet to pitch to any investor, although it's looking forward to the next milestone.
It would appear that a vast majority of the revenue generated by Stutern comes from supplying skills with high market demand. Tech related skills, social media skills, accounting, law, design skills are the high points based on the market audience (startups, companies).
Challenges
The challenges were pitched from two directions; personal and business.
"On lifestyle, we've lived in eight different locations in Lagos this year alone just because we can't afford luxury right now".
Living in eight locations in Lagos within a year in one sense seems luxurious, but for the twins, it was more like holding true to the commitment of nurturing a young business. Even if it cost them certain luxury. The face of Stutern as it currently stands seems to have been justifying their invaluable sacrifice.
The founders also had to deal with keeping their parents happy altogether.
"When parents send their good sons to school, they believe the sons should go make the money. But the idea of saying "no" and instead solving a solution sounds crazy".
The business challenges majorly stems from the lack of cooperation from universities; as they seem to be supplying talent who don't particularly meet the clients' demands. They added, "because they are not giving us the talent that are compatible with what the employers want at the moment.
Prospects
Stutern in the next 12 to 18 months is looking at multiplying its revenue and also targeting over 30,000 talent placements in this same period.
"We have millions of talent and thousands of employers in equilibrium ratio of places to be filled as well. Our goal is to connect 30,000 talents to positions in Nigeria".
Stutern is also looking to increase value by giving talent the chance to move from the Universities and in the process acquire multiple (4 for fresh students. 1 each for their various academic levels) internships to boost their experiences before graduating.
It would also please talent to know that their participation in Stutern's platform comes at zero cost. In addition, employers get to pay them for their skills -- which can also land them full employment based on their performance.
"At the moment (subsequent to changes) our platform is free for students, while employers pays"
Better prospects also lie ahead for the initiative in Nigeria with the emergence of new universities in the future like Beni American University (BAU) that will offer quality partnership and talent building infrastructure.
Kudos to the twins for enduring the pains and sacrifice that gave birth to this wonderful initiative. And to companies, investors, and Nigerians out there, let's join in Stutern's drive to kick the unemployment malaise out of Nigeria once and for all.