How quickly things change. You will remember how we reported yesterday, the announcement of a 35% reduction of the fine imposed on MTN by the NCC. Well, MTN claims the figure is untrue.
Fin24 reports that the telecommunication giant's billion-naira fine has been jacked from the initial $3.4 billion (~ ₦674 billion) reduction, up to $3.9 (~ ₦780 billion). That's about a 15% increase from yesterday. News of the supposed fine increase broke in a shareholders' statement, sent out by MTN this morning:
"The second letter, which was stated to supersede the first letter, informed the company that the fine had actually been reduced by 25% to 780 billion naira ($3.9bn) and not by 35% to 674 billion naira ($3.4bn), as was stated in the first letter. The payment date remained 31 December 2015.
"Neither the first letter nor the second letter sets out any details on how the reduction was determined."
The company further states that executive chairman Phuthuma Nhleko plans to "immediately and urgently re-engage with the Nigerian Authorities" regarding the change in the fine.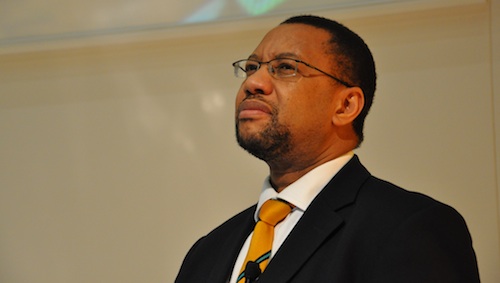 The MTN Nigeria fine saga has had its fair share of ripple effects, from seeing the exit of Sifiso Dabengwa, former group CEO, to share price dropping on the Johannesburg Stock Exchange (JSE).
Speaking of ripple effects, the company has recently announced the resignations of Nigeria CEO, Michael Ikpoki, and the head of Corporate Affairs, Akinwale Goodluck.