Verve International, a payment card brand with origins in Nigeria, has just unveiled what it dubs a 'revolutionary mobile app' -- Verve World. The unveiling was done at an event today at the Four Points by Sheraton, Victoria Island in Lagos.
Verve World enables cardholders to store all their payment options and to carry out everyday transactions without physically using their cards.
Users are able to store payment instruments from all major card brands in Nigeria. In addition to debit, credit and prepaid cards, and Verve eCash, bank accounts can also be added to the app. You can think of it like a Nigerian version of Apple Pay.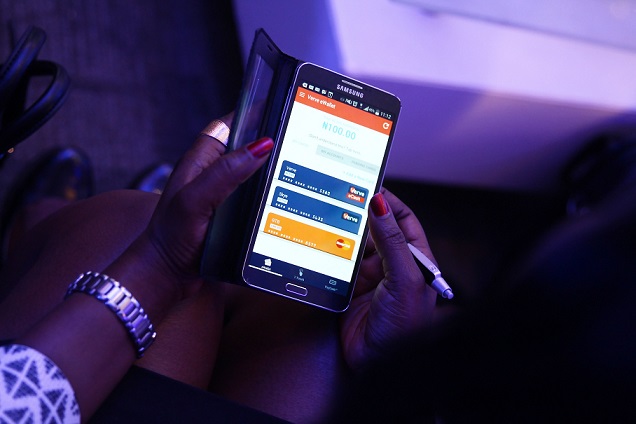 The Verve World app features 'Paycode', Verve's latest innovation. Users of the Verve World app can generate a 'Verve Paycode', a unique one-time code valid for 24 hours, which can be used to withdraw cash from an ATM machine without a card. The Verve Paycode can then be sent to a loved one or friend to withdraw a pre-set amount of money from most ATMs in the country. The service opens a new range of possibilities for users and also offers a new level of security as cardholders can still carry out regular transactions as usual without the need to move around with a physical wallet.
Other services available on the Verve World app include: Verve eCash funding; quick recharge transactions; Verve Rewards balance check; and enabling or disabling cards from performing international transactions.
Speaking at a stakeholder engagement event held in Victoria Island, Lagos, Chief Executive Officer of Verve International, Charles Ifedi, commented:
ATMs belonging to UBA, Sterling Bank, Access Bank, Skye Bank, Unity Bank, Ecobank and WEMA Bank are being upgraded and would have the service available in a few weeks. As such, there are currently over 5,000 ATMs across Nigeria where Verve Paycode can be used, and this would rise to over 11,000 ATMs by the end of 2015, when the upgrades for the above listed banks would have been completed.
The service is also being extended to enable Banks' Mobile Banking and Internet Banking, as well as Mobile Money Operators and other stakeholders to leverage Paycode at ATMs and POS terminals.
Launched in 2009, Verve is the biggest payment card brand in Nigeria and is rapidly expanding issuance and acceptance across the African continent. Verve is currently issued in five African countries: Nigeria, Ghana, Uganda, Kenya and Gambia and accepted in a further 19 countries. Verve is issued by 40 banks in Africa, with more than 30 million payment tokens in circulation.