Microsoft Nigeria has joined forces with the Office of the National Security Adviser (ONSA) and other industry stakeholders, to tackle the ugly trend of increasing cybercrime causing more economic harm in Nigeria. In a cybersecurity capacity building workshop organised last week in Abuja between Microsoft and NSA, participants agreed that there is need for education and awareness intervention for security, law enforcement and other ICT regulatory agencies in Nigeria to enhance the security of the country's cyberspace inorder to stop cybercrime.
Barrister Isaac Idu, Director of Internal Security representing Major Babagana Monguno the National Security Adviser, said "the cyberspace virtual global domain while dismantling barriers to commerce, is increasingly transforming our economy and security posture, creating opportunities for innovations and the means to improve general welfare of the citizens.
Since cybersecurity is a global phenomena which requires coordinated efforts of both the private and public sector's strategy to tame it, Major Monguno expressed happiness that Microsoft as a key partner is aligning itself with the NSA to provide a secure online space in the country as part of efforts to secure the cyber space.
Monguno explained that the Federal Government was determined to confront the threats in the Nigerian cyberspace, uphold and support the openness of the cyberspace as well as balance security with respect to privacy and fundamental rights.
Mr. Kabelo Makwane the Managing Director, Microsoft Nigeria in his address said "the partnership on the cybersecurity capacity building workshop was borne out of the desire to support the NSA, Federal Government Ministries, Departments and Agencies to grow capacity with respect to global approaches to national cybersecurity strategy, addressing cybersecurity risks through amongst others computer emergency response Team (CERT) management, security and privacy of data in the cloud, cybersecurity forensics and audit skills, global policy and legal developments, cloud computing and its benefits, growing local data hosting capabilities, in line with the new Nigerian cybercrime law, the Cybercrime Act 2015."
According to Makwane, ONSA's National Cybersecurity Strategy (NCSS) closely aligns with Microsoft's ambition to provide a safe, secure and resilient online environment.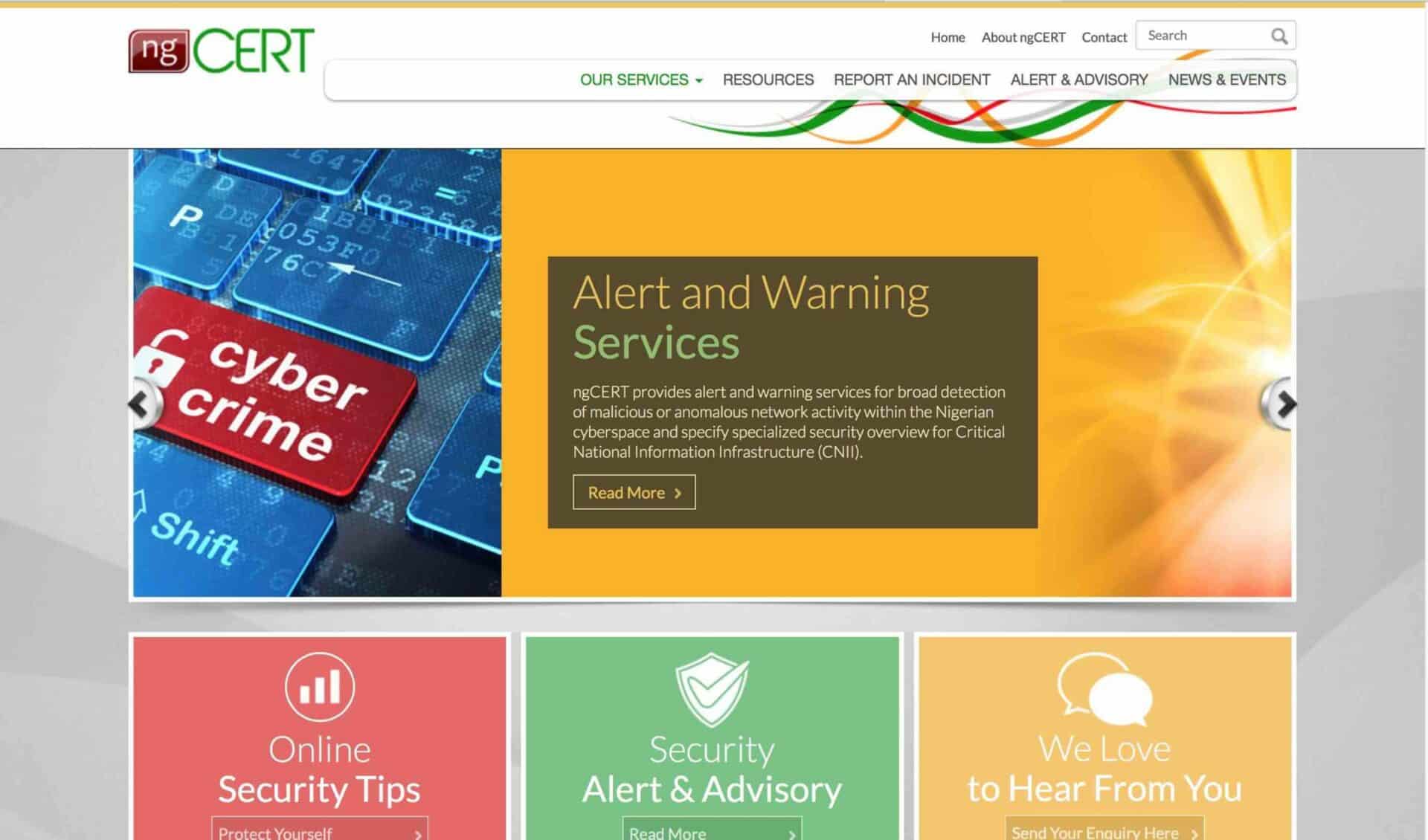 Mr. Peter Jack Director General, National Information Technology Development Agency (NITDA) said the agency established the NITDA's cert.NG centre to police the cyberspace. He added that the agency is constantly playing a critical role in capacity building through the agency's Computer Emergency Response Team (CERT) centres established in 2014.
"We are also concerned and have started the Child Online Campaign. We believe strongly in multi-stakeholders strategy, as we have worked closely with ONSA in formulating the national cyber-security policy formulation and documents", Peter Jack says.
According to him, NITDA has also concluded plans to collaborate with ONSA to develop a framework aimed at addressing child online abuse in the country.
He said: "We wait eagerly to call all the stakeholders to have the Cybercrime Council inaugurated and then we can make progress."
Jack disclosed that of the 2,175 websites that had been defaced, 585 were actually government websites. Conscious of the risk posed by the nation's exposure in cyberspace, the Federal Government as a matter of urgency has put in place cohesive measures towards addressing the emerging risks effectively.
Development of the Nigeria's National Cybersecurity Policy and Strategy documents.
Establishment of the Nigeria's Cybercrime Act 2015; Establishment of the National Cyber Monitoring Centre, i.e. the Nigeria's National Computer Emergency Response Team (ngCERT) Operation Center.
Establishment of National Computer Forensics Lab for cybercrime investigations by all security, intelligence and law enforcement agencies and Establishment of effective collaboration mechanism with international cybersecurity organizations across the globe.
Emmanuel Ogunsola
I love telling stories using text, pictures and videos. It's all about the little details.
On January 22, 2022, be part of the largest gathering of innovators, startup founders, thinkers, programmers, policymakers, and investors in West Africa. Register free.