Mr. Adebayo Shittu, Minister of Communications disclosed that President Buhari will make the final decision on the $5.2 billion (NGN1.04 trillion) fine imposed on MTN Nigeria by the NCC.
During the Alliance 4 Affordable Internet Nigeria Coalition conference in Lagos, the Minister said "the issue is now before Mr. President and he will take the necessary decision at the appropriate time. I think Nigerians will expect that Mr. President would do the best to ensure that the public interest is guaranteed."
He added that the commission's decision to fine MTN was not "a result of hatred," but in the interest of the public.
"The violations were to the tune of five million subscribers. There are many countries where subscribers, in the entire country, are not up to half of the five million. In the case of Nigeria, we had more than 5 million violations. The issue is now before Mr President. He will take the necessary decision at the appropriate time and the President would do what is best for the public interest," the Minister said.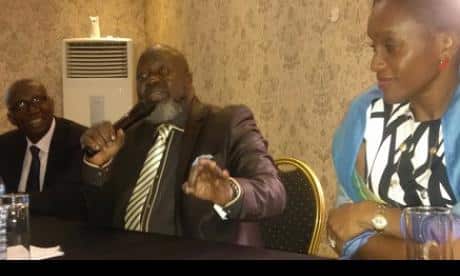 MTN's stock price has fallen around 25% since the fine was announced on October 26. Phuthuma Nhleko, MTN's executive chairman was in Nigeria and had personally met with the Nigerian authorities to continue the ongoing discussions regarding the fine. Both parties (the government and MTN) are on the same page that rules have been broken in this instance.
Also, the Minister highlighted that "MTN did not contest the fact that they had violated the regulations and guidelines. They never contested it. They admitted they were at fault. They apologized for their role in the saga and they made a commitment that what happened will never happen again. And of course, they made a plea for review of the payment terms".
Image Credit: Nigeria CommunicationsWeek