Black Friday is the day retailers offer promotional sales, and shoppers can get crazy prize slashes for as low as a 95% off per item!
Contrary to what some people think, Black Friday is not a government policy. It is a shopping culture that developed in retail America in the early 2000s. It is the day after Thanksgiving and it automatically kicks off the Christmas Shopping season in America. In some states, a public holiday is declared for government workers who use it as an advantage to buy stuff and stock up for the Christmas holiday before the heavy winter descends.
The big retailers in America and the UK have taken advantage of this day to flag off a period of heavy discounts as they seek to offload items that have been in stock for too long and are probably out of season and fashion.
The warehouse is cleared for the new stock that will come in the following year which is less than 37 days away.
Now the biggest retailers from the Amazon to the Walmart have taken advantage of this natural evolution that shoppers have made popular, making it a marketing and PR tool to increase brand awareness. While customers see Black Friday as a day to buy things for cheap, the eCommerce start ups have seen it as a day to raise brand awareness, fortify investors' confidence by making record sales and rid the warehouse of items the consumers refuse to buy in the first place. The sole aim here is not just to make profit.
Unlike the early 2000s, millions of dollars are now set aside in the advertising budget for Black Friday by the big retailers. While Jumia did little this year in terms of advertising and brand awareness unlike last year, Konga went all out with the #FoundOnKonga campaign, employing Don Jazzy and Tiwa Savage.
However, as Black Friday drew close, Jumia suddenly went all out, using both the traditional and digital marketing tools to make the Nigerian market aware that it has bountiful discounts to give out on that day. Konga, its close competitor with its #Yakata camapiagn has chosen not to be outdone.
Yudala and Payporte have also joined in the race to outdo each other in the new retail war for the Nigeria online shopping turf. Yudala announced that it will be conducting offline Black Friday Sales in their offline shops in Lagos and Abuja. A strategy used by Dealdey in last year's Black Friday. This is just beautiful!
The baby retailers are not left out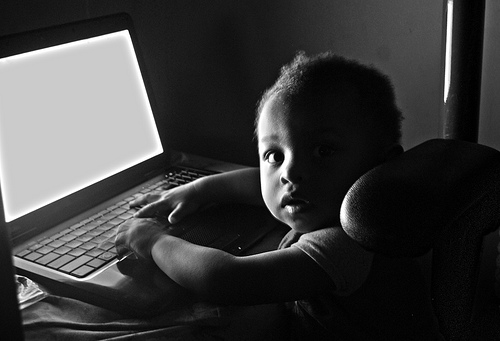 While the big boys have stirred the waters, the little horses in the Nigerian retail turf have jumped on the Black Friday bandwagon using the buzz that has been generated by the big horses. This is a big steal for these baby startups who cannot flex an advertising budget. And they can do this without crashing their prices too!
Nkataa.com, the self-styled online shopping mall of Abuja is thriving on the Black Friday buzz. The fashion shop Coliseum.com is doing the same thing. I find this impreesive.
They might not make as much sales as Jumia which as at 10am last year had already amassed an order for more than 10,000 items! However they can see a burst in sales as consumers will search the nook and cranny of the internet searching for items that they can buy.
Last year saw Jumia and Konga slow down and go offline intermittently as their websites were overwhelmed by the traffic. This again can happen this year if they underestimate the shopping power of Nigerian buyers who have waited a whole year to do this. This window can be exploited by the baby retail startups who will make a killing if they assert themselves.
So just as adrenaline lovers take advantage take advantage of the jet stream to power their balloons and parachute from one continent to another, baby retail startups in Nigeria are enjoying the jet created by the Kongas and the Jumias.
May the smart seller win!
Photo Credit: oddmenout via Compfight cc
---
About the Author: Ediri Unoroh is a Son of a sailor. Believer of the Unseen. A lover of everything eCommerce.