In recent years, speed has become an integral part of the internet and computing; faster processors, 5G internet connectivity and now LiFi -- which is a short form for light fidelity -- has come to stay.
What is LiFi?
Simply put, LiFi is a technology that transmits internet and data with the use of light. This optical wireless communication technology uses microchips affixed to light emitting diodes (LEDs), like our normal white fluorescent bulbs as a medium to deliver networked, mobile, high-speed communication in the same way WiFi does. Except that WiFi uses radio waves to transmit as against light.
LiFi has been around for a while. It was first discovered in 2001 by Professor Harold Haas, the Chair of Mobile Communications in the University of Edinburgh. That same year, four technology based company came together to form the LiFi consortium, an organisation aimed at aiding the growth and development of Optical Wireless Communications.
Then in January 2014, at the Consumer Electronics Show in Las Vegas, a prototype of a smartphone that uses visible light communication was unveiled. And it was hinted the phones and others with LiFi capabilities would be available early this year.
Recently,Velmenni an Estonian startup started using LiFi in their offices and it has proved to send data up to 1 Gigabyte per second. Imagine! This is about a 100 times faster than the fastest WiFi connection.
Strengths and Weaknesses
WiFi is sent via radio waves, hence it can be used over a large area. As light cannot penetrate walls, LiFi usage would be limited to its immediate surroundings. On the flip-side, its secure nature makes interference impossible and reserves it strength. Also, in keeping the environment in mind, LiFi is an efficient and energy saving method.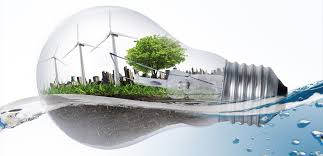 Bulbs and internet; illumination and connectivity, the world is getting better. And this could be a huge strategic move for Nigeria and Africa at large in the development of faster,sustainable and energy efficient internet connectivity. Unlike it's predecessors that required some sort of infrastructure ranging from the days of the gigantic masts to routers,modems and internet sticks, internet connectivity via LiFi is just a microchip away and installation hassle-free.
In the nearest future, if considered and implemented, LiFi could be an out from Africa's current internet quagmire. We shouldn't be latecomers in this revolutionary technology if it's full potentials are to be fully harnessed.
Do you see this as the solution to Africa's internet problems?
Photo credits;Nesta, LiveHelpNow.