You will remember a while back, during the unveiling of Android One in Nigeria, it was revealed that Google was working on enabling YouTube offline viewing in Nigeria, among other things.
Well it's finally here. However, oddly enough, there has been no official announcement. If you launched the YouTube app on your Android device right now (no update needed as it is a server-side change), you will see a download button right next to any, well most, videos you try to stream.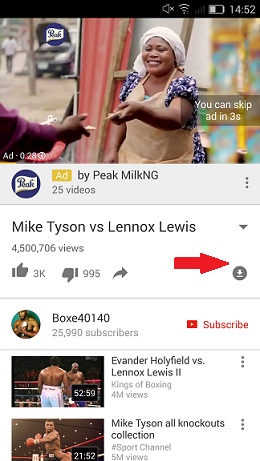 Clicking on the button gives you the option to download the video in different resolutions. The higher the resolution, the sharper the video (and higher the size).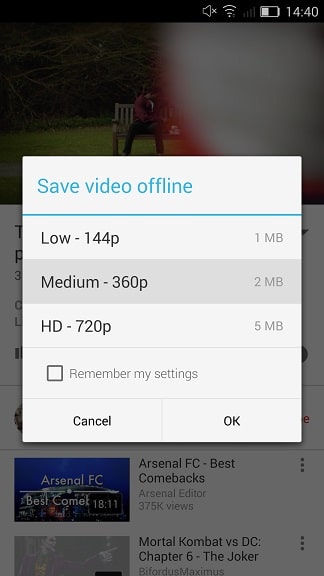 You should now be able to watch the downloaded video, as many times as you want, without an internet connection. No more having to monitor your data usage just because you can't have enough of that new Wizkid video. You can access all your offline videos any time by switching the the account tab and selecting "saved videos".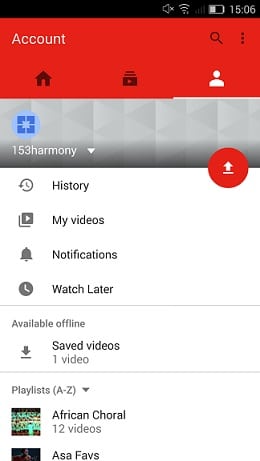 Not all videos are available for offline viewing though and in case you were wondering, no you cannot copy out or share the download videos to view on another device.
YouTube offline viewing capability was first enable in India.