The idea of deploying drones to monitor examinations would appear to many Nigerians as a surprise, in same way as it is a good news. Members of the University of Ilorin (Unilorin) drone team are moving for the Institution to accede to the idea of deploying drones to monitor examinations in the institution.
Whether or not these plans will come to fruition is subject to approval by the institution's authorities
News about the drones, developed by a team coordinated by Prof. Sulyman Abdulkareem of the Department of Chemical Engineering, added colours to the just concluded 40th anniversary/31st convocation ceremonies of the University.
Other members of the Unilorin Drone Team include Dr. M.T. Yakubu of the Department of Biochemistry; Dr Babalola of the Department of Physics; Engineer Eric and Mr. Ahmed, both of the Department Electrical and Electronics Engineering.
In separate interviews with the Unilorin Bulletin last Thursday (November 12, 2015), the Co-ordinator of the team, Prof. Abdulkareem, and another key member of the team, Dr. Yakubu, said that drones can be used to monitor the conduct of examinations in future as well as general campus surveillance in conjunction with the security personnel".
According to Prof. AbdulKareem, "the use of drones has come to stay because where you don't want to endanger human life, a machine, which a drone is, can go there and still get the information you need". He pointed out that "drones, rather than infringing on human rights, actually protect human rights because the man who wants to do evil and knows that a machine can remotely capture his act, will not likely do it".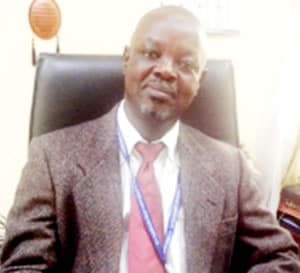 The coordinator of the Unilorin drone team, who also is the immediate past Vice Chancellor of Al-Hikmah University, indicated that some members of academic staff have shown interest in the use of drones within the school. He said "I believe that apart from giving practical knowledge to those in Geography, Electrical Engineering and Physics, virtually any Department that may have a reason to capture events beyond what is in front of the camera, which has to be aerially covered, can use the drone."
Apparently, drones were employed during the institution's last convocation,  as the Biochemistry Lecturer, then proceeded in advising the University to ensure that the use of drones on the campus remains functional, be multivariant and sustained.