Nigeria is a pie of three slices when it comes to gadgets. Each slice used in a context to represent the attitude of Nigerians towards utilising communication gadgets.
The first slice includes Nigerians with strong affinities to their laptops. These kinds of people if permitted, would even go to the bathroom with their laptops for a shower.
The next slice from the pie comprises Nigerians who barely utilise their laptops or phones to full potential. People in this category still need a lot of orientation.
The crux of this article falls on Nigerians within the last section of the pie. This set of Nigerians feel comfortable doing everything possible with their phones. Their inclinations will no doubt raise eyebrows and criticism from Nigerians outside of this zone, but not enough to deter their course. Especially not with these 8 solid reasons why they wouldn't miss/need a laptop.
Quick access to the Internet
This is one function that comes with most phones by default. Most mobile phones do not only have internet utility, but they offer quick access to it. The relative ease that comes with picking up a phone any time and anywhere for internet functionality is an added advantage.
Consider a scenario where you're waiting at a crowded bus stop to get a bus to convey you to your destination, and just then it strikes you to reply an urgent mail. Compared to a laptop, wouldn't it be convenient to connect to the internet with your phone at that point given the urgency? Of course it is.
Creating and editing Documents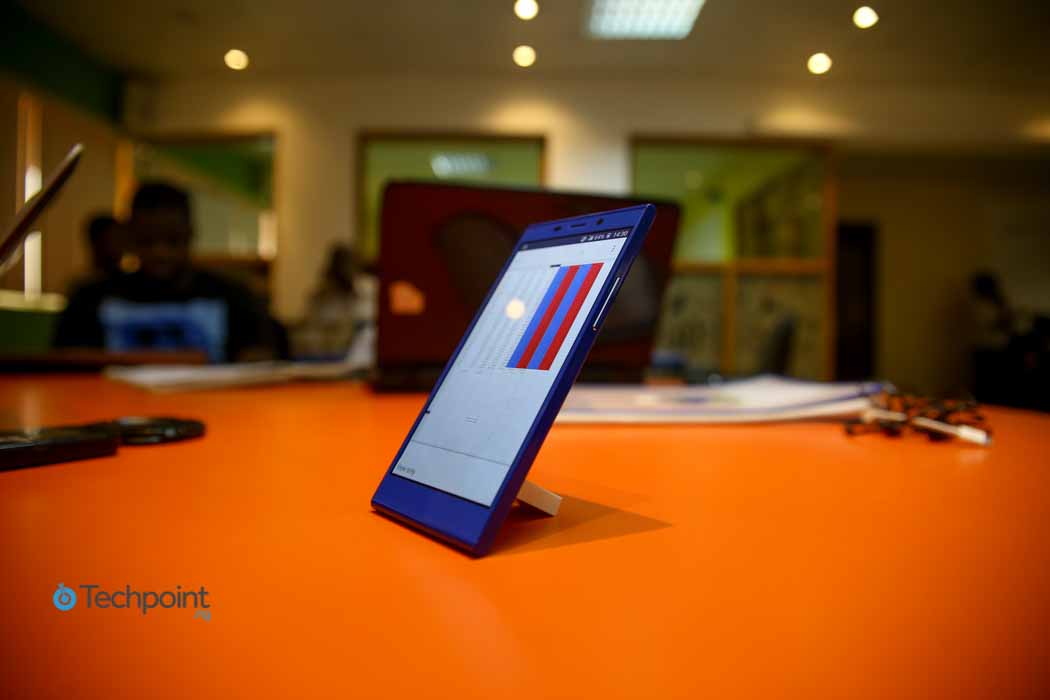 Apps like the OfficeSuite, Google Docs, Microsoft office viewer, etc, have made it possible to be able to edit, create and share documents from your mobile phone.
Gone are the days where laptop offers the only solution to meeting your documents creating and editing needs. The alternative answer is right there on your phone.
Video calling
This is one functionality on your phone that could possibly displace the need for a webcam on a laptop. With a video conferencing app like Skype for instance installed on your mobile phone, you can make video calls with ease.
Scanning a document
Many Nigerians use scanners at different times for scanning hard copy documents to soft copy, but little give any consideration to the fact that it would be impossible to carry out a scan without a scanning device. However, with your camera-enabled phone, you can carry out a scanning task without the use of a scanner.
Watching a movie
The emerging digitalization of the Nigerian market has opened up various avenues to watching videos on laptops and phones.
However, using a phone offers greater options in terms of mobility while watching, convenient headset support, and the ability to select between a landscape and portrait mode of view.
Spelling suggestions
Have you ever noticed a situation whereby you are typing on your phone and it offers you spelling suggestions or completes the spelling for you? If so, then you've been witnessing a wonder exclusively available only on a smartphone. That wonder is called autocorrect.
This is one of the few functions you wouldn't get when typing on a laptop. The service virtually saves users the time to complete the type for a word. It ensures speed and accuracy while typing a text.
Using a torchlight
Earlier I mentioned one of the few functions you cannot get on your laptop, well having your laptop working for you as a torchlight is just another luxury you cannot get.
That point when you find yourself in darkness and in serious need of a torch to help yourself to light, your phone instantly becomes your beacon of hope with it's torchlight functionality.
Most low cost non-camera enabled phones seem to have this functionality by default, while the flashlight of most smartphones is enabled for this service.
Using a phone to carry out daily required activities may not be a perfect nor a better substitute for a laptop, but it certainly has some cues from which Nigerians within the first and second slice of the pie can learn from. And there could just be a lot more, so feel free to add yours in the comment section.
Photo Credit: - luz - via Compfight cc