Femi Akinde is the Founder and CEO of SlimTrader, the startup you probably never heard about until they raised $1 million from Interswitch's ePayment Growth Fund. At its core, SlimTrader provides the eCommerce infrastructure  for businesses - airlines, hotels SMEs among others - with an online presence.
This is probably why the company is not so well known. Also, as Akinde remarks, "I think we just do our job. Our job is to service the customer. We've never focused on being well known. We've always focused on delivering service".
Techpoint spent an afternoon with the Femi Akinde where he talked about his systematic foray into entrepreneurship, the never-ending challenges and the state of the Nigerian tech ecosystem.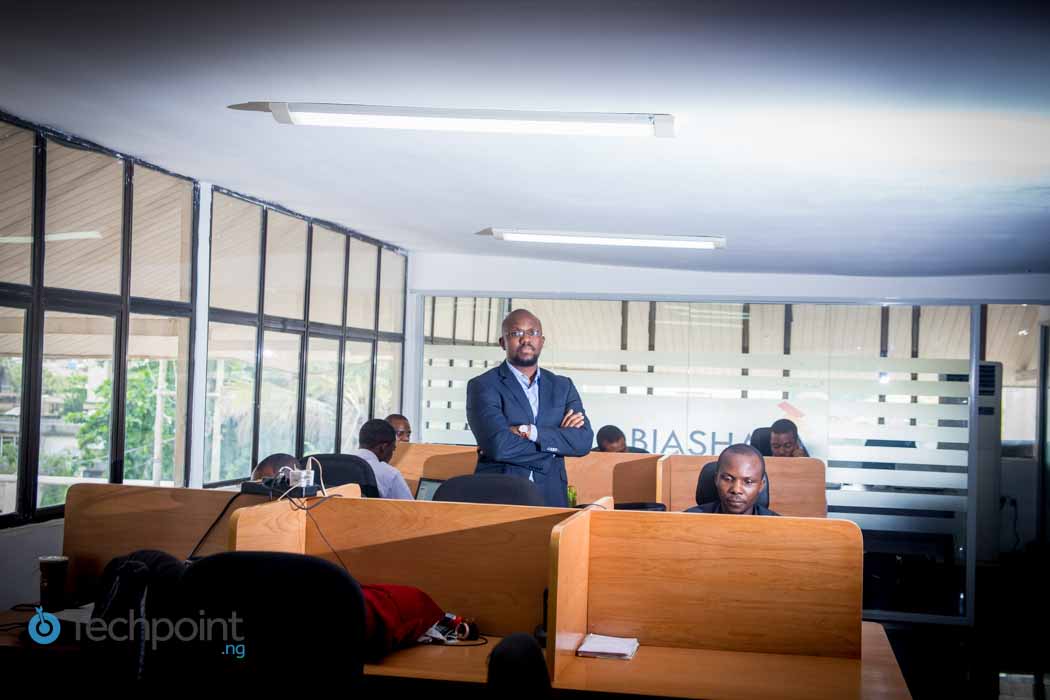 Can you let us in a little on your educational and professional background?
My name is Femi Akinde. I am the CEO of Slimtrader. I have a First Degree in Electrical Engineering from the Obafemi Awolowo University. I have an MBA from the University of Chicago. I worked as T-Mobile's Senior System Engineer for a number of years before going to Business School. After Business School, I worked at Microsoft as a Senior Finance Manager. Finally, I left Microsoft to start SlimTrader.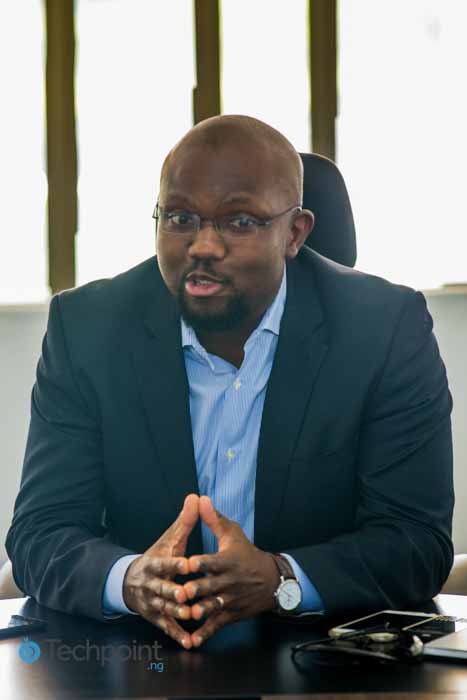 You actually quit a well-paying job to go to Business School. What informed that decision?
I had always known I was going to start a business of my own. When I moved to work in the US, I had the opportunity to work at very fantastic organisations. So I already had a solid background in engineering. However being an engineer, I had no exposure yet running a business. You know, engineers are just problem solvers; I was in charge of the Wireless Application Protocol portal. It was not too dissimilar a business because we were all about content and making it available to users on the phone. I knew then I wanted to build more on that. Business school gave me the soft skills and the hard skills to do that.
Interesting. Most local entrepreneurs seem to just "go with flow". Some even swear they are born entrepreneurs. What's your take on that?
I think it all depends on where you sit in the spectrum. I've always been fascinated by how businesses grow to scale and so on. But I find that here (in Africa), there's not that ecosystem yet to help those who intend to start a business and grow it. Compare with Silicon Valley where I can start a business as an engineer. They have huge VC firms, they have huge networks, they can help you hire the right people, they can help you scout for the right COO, CFO and all that stuff. They will put the right people around you to succeed. In Nigeria however, you will have to find the right people yourself. Like I always tell people, starting a business is open to everyone and anyone. Running a large scale business however needs a seasoned operator at the helm.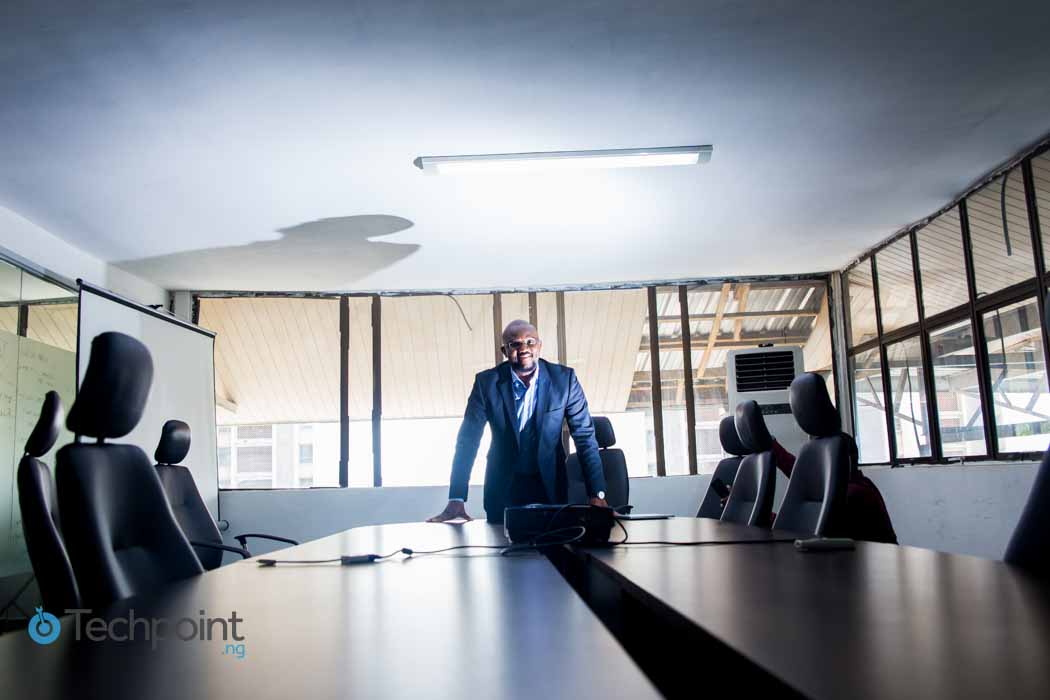 I wanted to be sure I knew what it takes. The next thing I wanted to be sure of was if I could actually run the business. So I would say to each his own. I chose that path because it was the one I was more comfortable with.
But right after business school, you went to work for Microsoft. Wasn't the idea to go start your own company after school?
The reason why I went to work for Microsoft after Business School was because during my first and second year, I worked for Venture Capital firms in Silicon Valley. I realised that if I was going to start my own company and it was going to be a growth business, I needed to go work on the other side for the people that fund businesses. I was fortunate enough to get a very reputable firm to hire me as an intern and I learnt a lot. I worked for Blue Run Ventures and Nokia Growth Partners. I was there when businesses were being vetted. I learnt how people decide to invest or not. I was right there. Everyday I'd go to work, I'd see people coming to pitch, then I saw how VCs go out to try and help recruit people to run businesses. I saw the businesses that failed and why. I saw businesses that were doing well and why.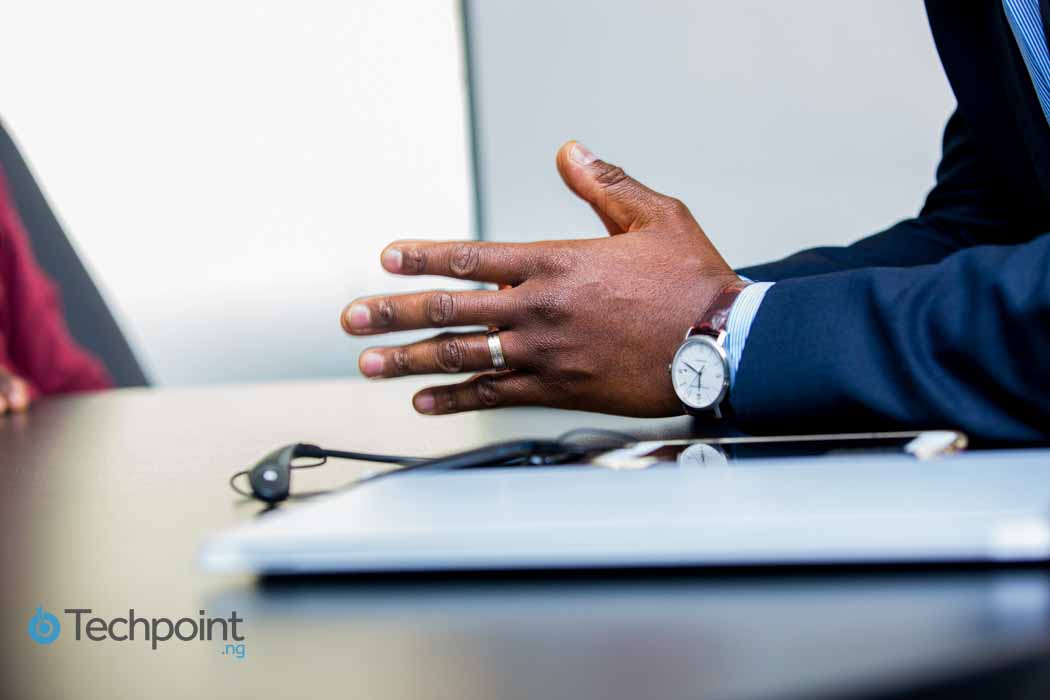 One of the lasting memories I have is telling one of the partners that I wanted to start a business. He said to me, "when you want to start a business, go work for the largest organisation you can find". When I asked why, he said. "because you can't build something you can't envision". I did exactly that. I found the largest organisation -- Microsoft. It was huge, it's still one of the largest companies. I was fortunate enough to work for the Microsoft Zune division. A lot of people are familiar with Zune and all the troubles. But even then all those troubles were a learning experience. We found out what worked and what didn't work. So when I was ready, I resigned and did what I set out to pursue.
That brings us to SlimTrader. How did the idea for SlimTrader come about?
One thing I found out while working in The Valley was that, it's always best to start a business in something you know. Either the problem or the solution should be based on something you know. Like I said earlier, I was in charge of the Wireless Application Portal at T-Mobile. This was before the iPhone came out in 2007. Prior to that telcos were the gateway for content. It was pretty cool.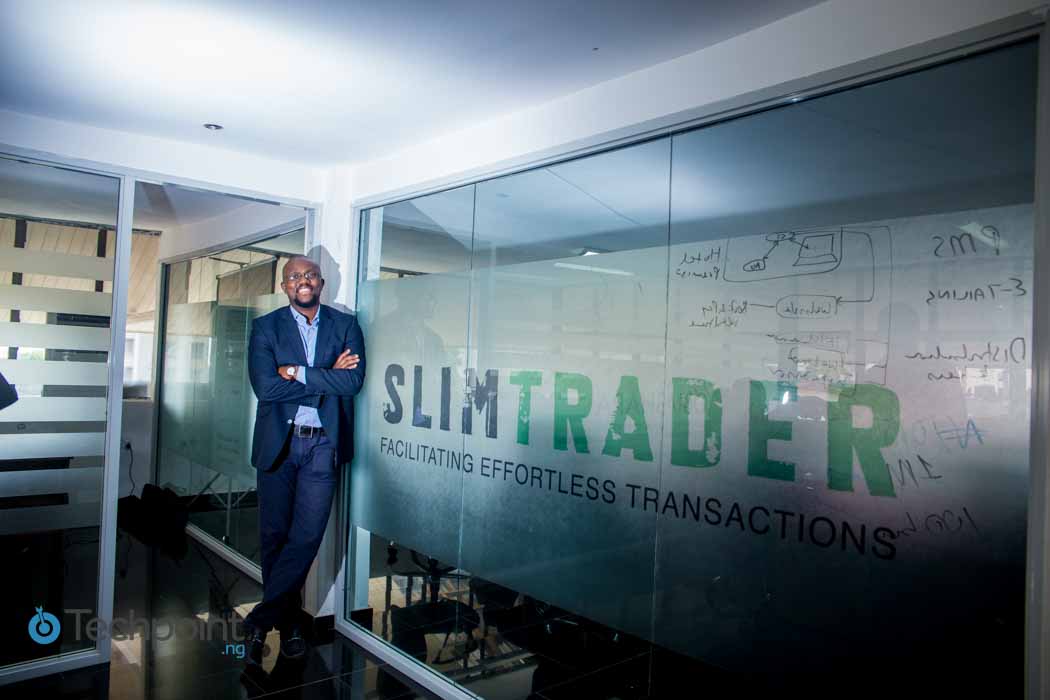 Bottomline, I took a trip to Nigeria in 2009. While I was here I realised that there are lots of phones but very little content for the phones. It was a surprise to me. Then I was still thinking about that when I had to buy a ticket to go to Ghana. You had to book it online and then go to a bank to get in line. This was different from booking on hold. You would book online, write the number down and take a teller to the bank. I thought it was a very odd way to do things. Why didn't these businesses have an eCommerce engine that helps them with this? Why aren't these businesses selling on mobile? Everyone has a phone but not everyone has a laptop or internet connection.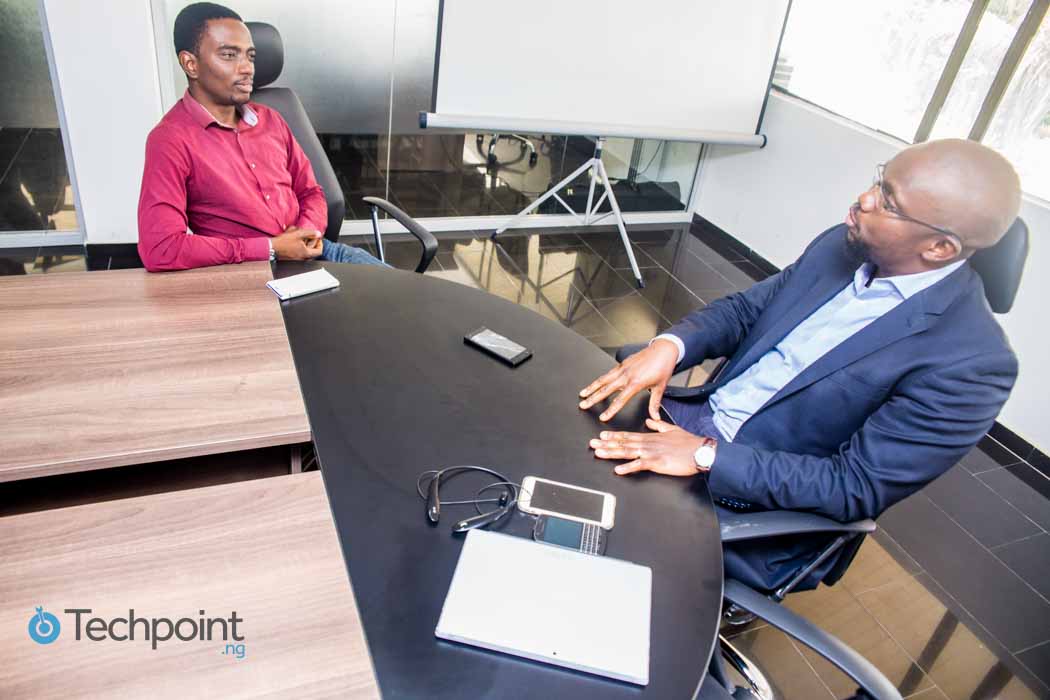 So I got a friend of mine to introduce me to the airline. The gentleman I met made it clear that it was capital intensive to build and run a platform all just to sell on mobile. Especially as their Service Provider already a gave them a website to sell on the internet. So I pitched an eCommerce engine that would help them sell across all devices. They bought into the idea and that was it; the business was born.
I figured if an airline can have that kind of problem and not want to build their own solution because it's expensive, how many more businesses were out there that also had no means of making their goods and services available online? What if we created the platform so that any business could use it? And what if we added a functionality that allows the business manage what they're doing offline as well? Pretty much that was it. Our team started and we built it. We kicked off operations in 2010.
 How easy/difficult was it getting funding to start up?
While we were mulling this over, I knew we had to be a technology company so I'd already talked to a couple of people I knew and they were already gung-ho about doing it. These people are American so they were very familiar with the concept of "no money, let's just work". Everyone had the mindset of "we can do this. We just have to do this well enough and then we'll start to make money".
I personally raided my retirement account and savings to fund the business. As I sit here, I have no pension scheme.
Was there ever a point where you felt like you'd had enough?
Oh that happens everyday. Yes, everyday. When you start a business, especially even with other people (at this point it wasn't just me we had a team going on), you'll always think things would go a whole lot smoother than they go and so when you start to hit these hiccups, it takes your strength. But it's not about if something will happen; it's when it will happen and what do you do about it. The key thing is when it happens, take a deep breath and slow down. The tendency is to panic. But take a deep breath, slow down.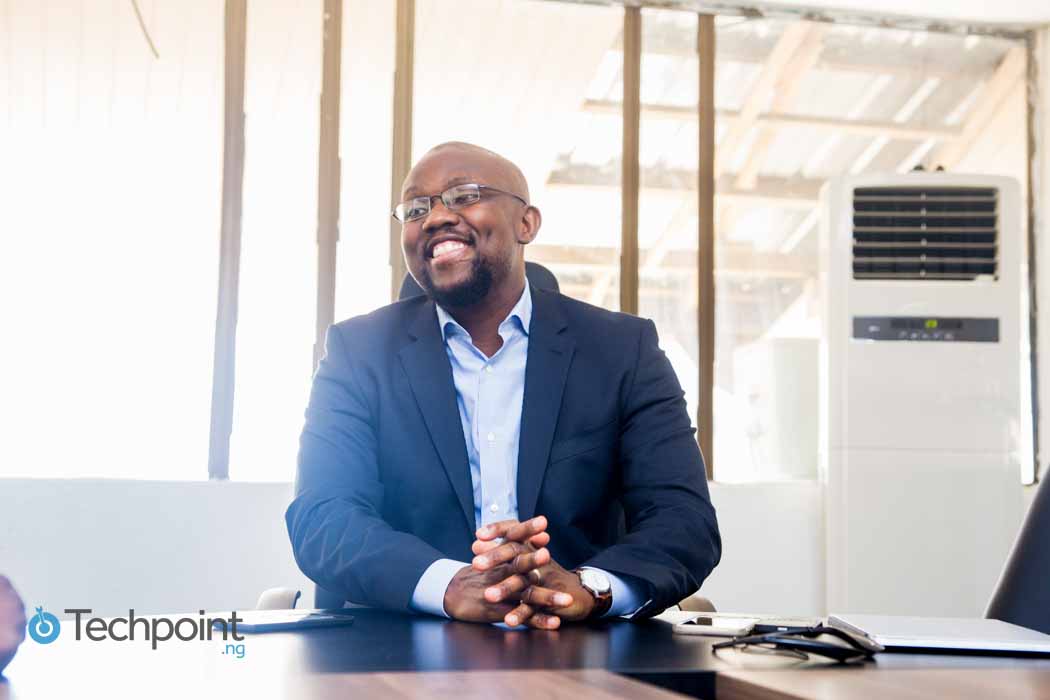 Just start to do the small things because the problem always seems overwhelming; all the bad stuff sometimes happen all at once. But you gotta keep on. You can't tackle it all at once, you have to tackle it bit by bit. But never stop. Never ever stop. You have to persist. Trust me it's never rosy. People make it seem like it's rosy, I don't know about that. People make it real sexy and it's not. I mean, think about it, you gotta go beg people for money.
From whom did you have to go beg for money after you obviously ran out of yours?
The first person that gave me money was my mother. Obviously, she had no choice. By the way at this point our entire team was putting money in. So everyone had to survive and build the platform at the same time. We were all amassing debt. As you get the money, you run through it real quick. For us it took the patience and perseverance of Job to continue until we hit our first seed round in 2012.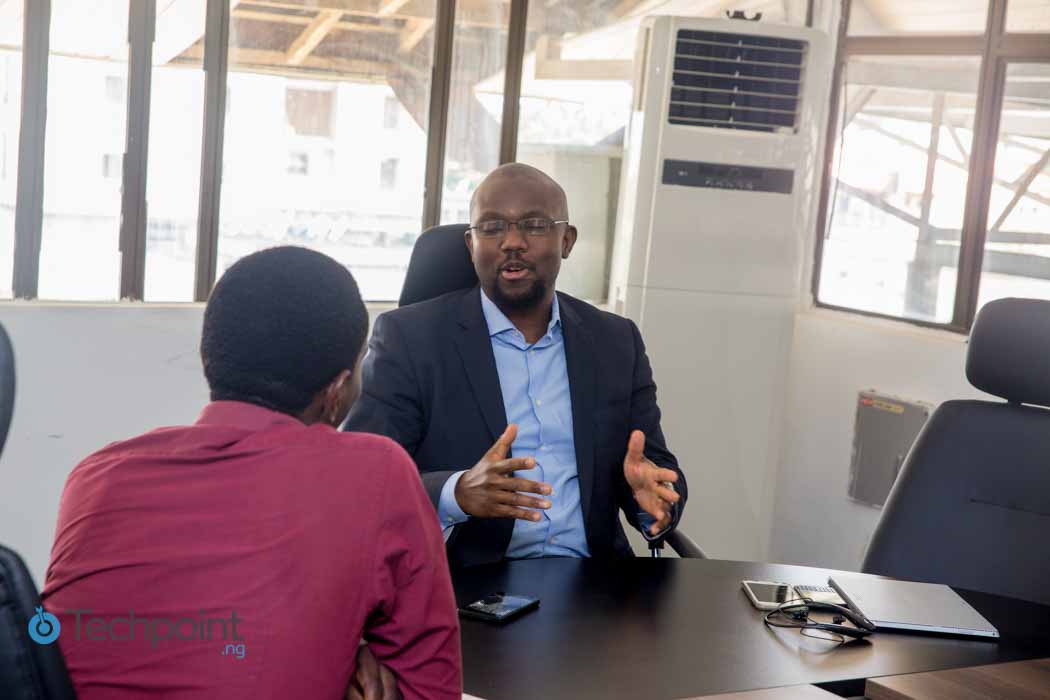 My mum actually raided her retirement account for me and she's not even on our Cap Table. She's a cool woman, my mother. She is 70 now. When she gave me the money -- it almost brings tears to my eyes saying this -- we really needed the dough. She just believed in me.
See, the first money you raise will be from people who know you and just believe in you. It has nothing to do with your Powerpoint presentation. It's not the graphs or data. It's nothing but the fact that they just believe in you. We could not have gotten here if a number of people hadn't believed in us. Because when we were starting this, it wasn't as sexy as it is now. A lot of people gave us the benefit of the doubt and for that, we are grateful.
What would you say is the biggest challenge to running an internet business in Nigeria?
I'd say it's people. It's not about getting experienced people. It's getting people with the right mindset. Right now there are a couple of experienced people but this is such a country with such a large population, you don't really need experienced people. You need people that are hungry (not in their belly) and ambitious. If you have hungry and ambitious people, they can become anything in the world.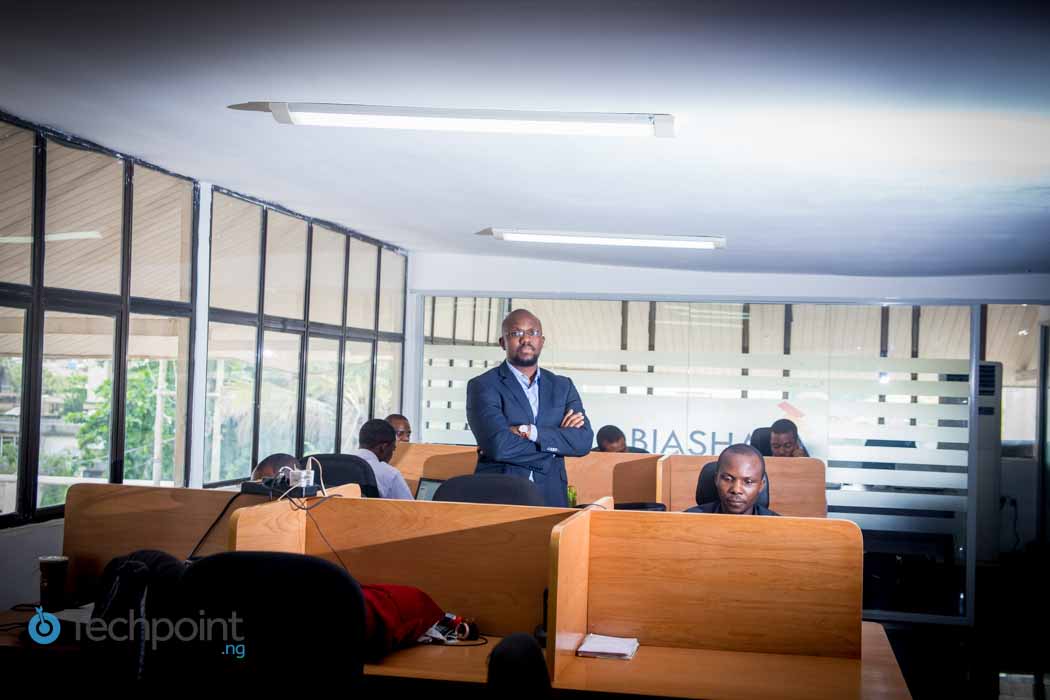 I just proved to you that I took a systematic approach to starting a business. I think the biggest challenge is finding people who are hungry and who are inclined to take a systematic approach to success. Apprenticeship is something that is much overlooked especially in Nigeria. Everybody wants to be oga (boss). Nobody wants to be omose (employee). Before I became who I am, I was omose.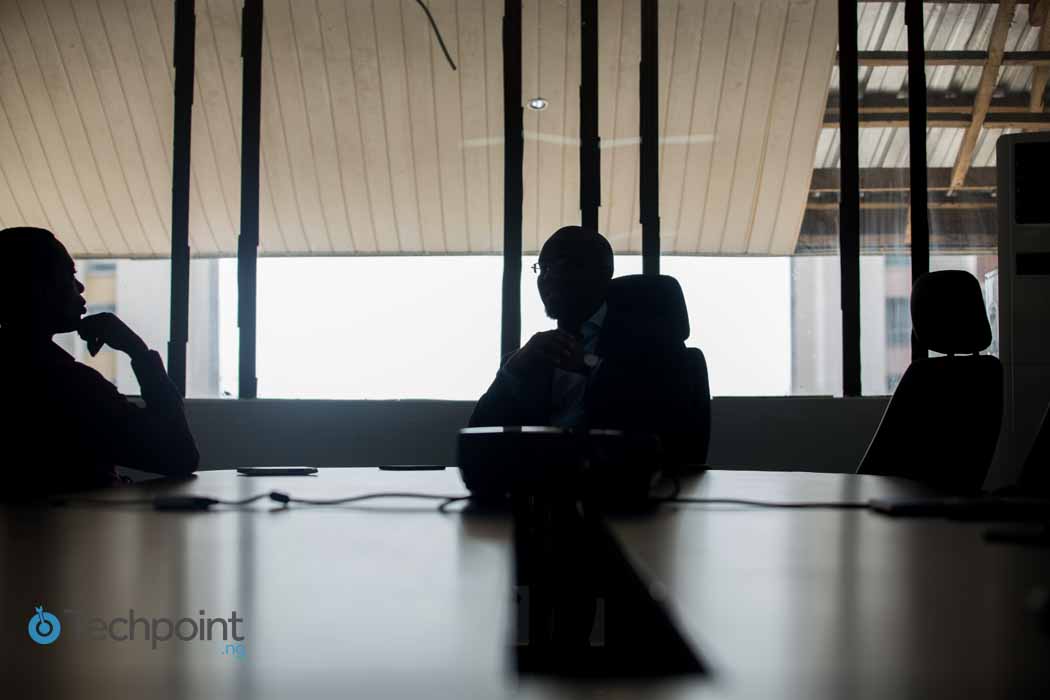 I always tell people, the entrepreneur is not the guy who starts the idea. It's the guys who join him after. Anyone can have an idea but the guys who believe in you enough to join, those are the real entrepreneurs. So Steve Ballmer for Microsoft, Sheryl Sandberg for Facebook -- those are the real entrepreneurs. Those businesses were not where they are now before these people joined.
As I sit here, I can tell you I'm only sitting here because there are people you don't see that are doing the work. Those are the real entrepreneurs, I'm just the face of the company. The guys who decided to go and do a business in a country they didn't know, believing something Femi said and spending their own money to make trips to Nigeria to camp-out here, those are the real entrepreneurs.
So the challenge I think here is finding people with the kind of mindset that the guys who joined me earlier on had. Everyone in this country wants to run their own business but they need to realise its okay to build something that is not entirely your idea and be successful at it. If a lot more people saw it that way, you'd see a lot more collaboration.
In hindsight, what are the things you know now that you wish you knew when you started off?
When I quit my job, I thought it'd be easy; my plans would happen as written on paper. That never happens. You're constantly learning. I was fortunate enough to have been an apprentice so I had learnt to ask a lot of questions.
Surround yourself with people that know more than you. That will give you success. Because I have surrounded myself with people that know more than I do, it is easier to overcome the hurdles.
Nothing ever happens as planned. You're not gonna hit 1 million dollars in 6 months . Or maybe you can.
Like I said earlier, it's not about if something will happen, but when it will happen and what you do about it. You always have to be prepared when things go sour.
Get a lawyer early. If you're going start a business you're going to need a lawyer. All the handshake deals you're going to be making, someone better be writing them down. From the get-go, you should have a Cap Table. Formalising things is key.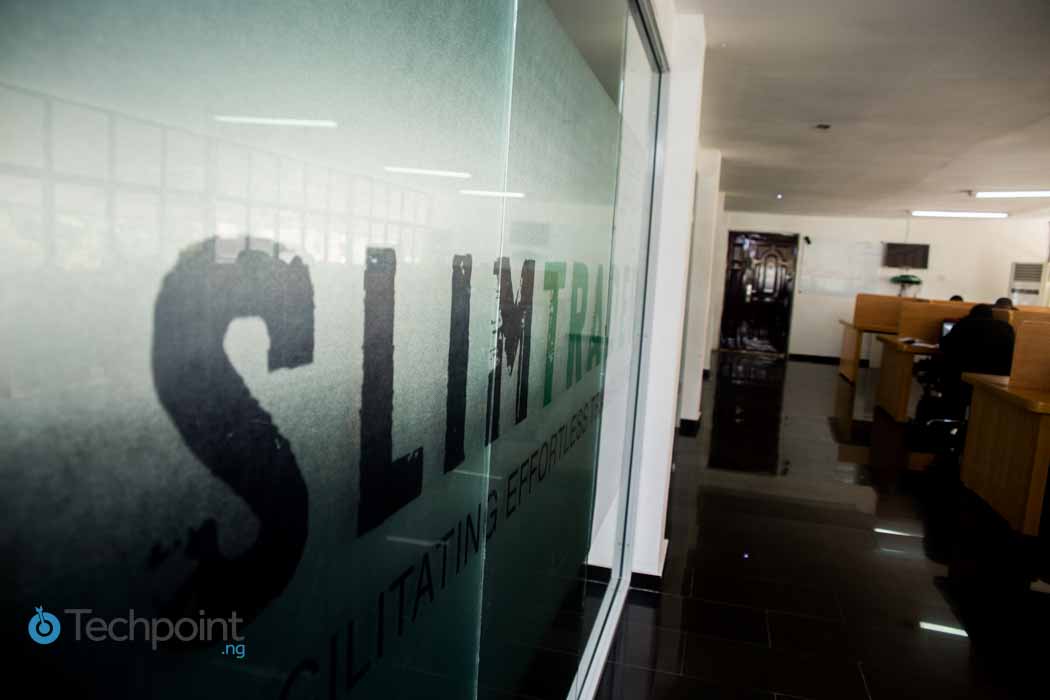 Obsess about the customer. Forget you, forget your idea. Ask yourself what the problem is, the solution and how many people care about it enough to pay you for it. So when you find a problem, your solution must be all about the client. Make sure it's what they want.