The other day, I was stuck in a Danfo from Obalende to Ogba. It was at the peak of rush hour, when most Nigerian men are rushing home to their wives' cooking watch the UCL with their goons and as you would expect, there was traffic. Mad, chaotic, typical, Lagos traffic.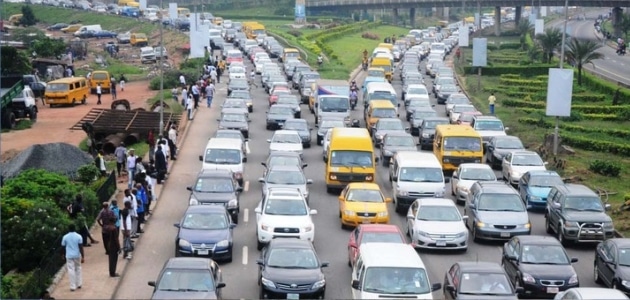 The elderly Danfo driver, who had no clue how to circumvent and kiss bumpers like his counterparts, wasn't helping matters. It wasn't long before half the passengers unanimously concluded that the driver was in the wrong career. The noise and arguments that followed, coupled with all the horning from impatient drivers around us, made for an unbearable experience. I should have just taken an Uber but I was broke as hell not ready for all the Uber drama.
If you live in Lagos, you already go through something similar everyday. But commuting in Lagos traffic doesn't always have to be so unbearable. Especially if you have a smartphone with these apps to keep you company.
Jagun
If there's any game made by Nigerians that deserves to be on this list, it's Jagun: Clash of Kingdoms. Set way before the inhomogeneous regions of the "Niger area" were joined to form what is present day Nigeria, Jagun has you playing the role of the Balogun of a fictional Jagunlabi Kingdom. Jagunlabi has grown to become very prosperous, arousing the envy of neighbouring kingdoms who have made up their mind to conquer it. It's all up to you to protect Jagunlabi's fortress from being compromised.
Jagun is packed with fun relatable elements, including the array of Juju arms you unlock in the course of the game, and is challenging enough to keep your mind off the chaos that is Lagos traffic.
Notjustok App
If you are a lover of Nigerian music, there is not better app for discovering new jams than the Notjustok app. Notjustok.com is arguably the biggest repository on modern Nigerian music. The app is basically a mobile extension of that service, without all the other distractions.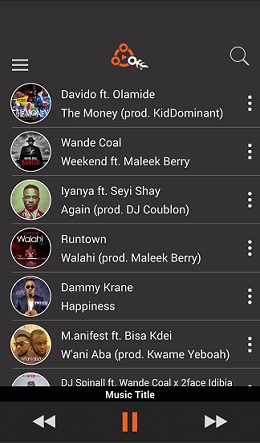 Built primarily to aid discovery – the homescreen is simply a list of latest tracks adjoined by basic play controls (previous, play/pause and next) and a search button -- the app by default shuffles through a continuous supply of new Nigerian music published daily on the site. All you need do is plug in your earphones, hit play and dive into the haven, completely void of the chaotic screaming and name-calling by angry Lagos drivers.
Apkos Jokes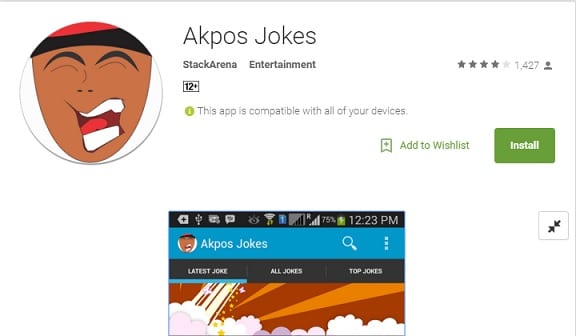 This one will have you turning a few heads in the bus thinking you've gone mad. Akpos Jokes features funny Akpos jokes, carefully selected for your fun, added by the community and rated by you. You can even add your own jokes too and share with the world. All in a bid to turn that traffic-induced frown upside down.
Call the Gala and La Casera sellers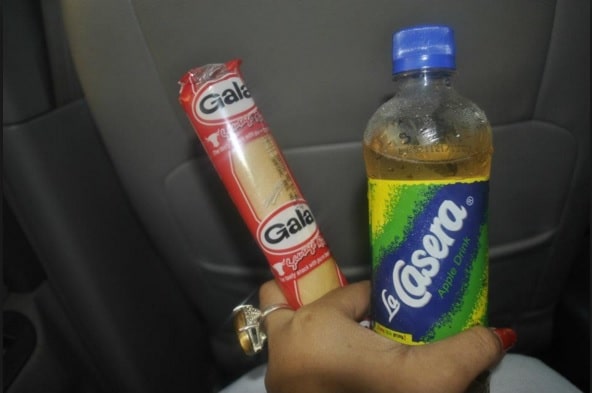 This combo has been saving lives in Lagos traffic for ages, they deserve to be an app in their own right. If all else fails - your battery is down or you use a Nokia torchlight phone - then you should whistle at the traffic hawkers. Ask them to give you 2 Galas and one La Casera on us. Make sure you mention "Techpoint".
What other Nigerian-made apps do you use to keep yourself company in Lagos traffic? Let us know in the comments section. Photo Credit:
Photo Credit: G@ttoGiallo via Compfight cc