What are the most popular apps in Nigeria? Apps that you would find on virtually every Nigerian smartphone. We did a quick manual scan of local app stores for the 3 major platforms and this is what we found:
Top free
Android – WhatsApp, Facebook, Facebook Messenger, 360 Security Lite, Instagram, imo free video calls and chat, BBM
Windows Phone – WhatsApp, Facebook, Facebook Messenger, BBM, Twitter, Instagram, Truecaller
iOS – Whatsapp, Instagram, BBM, Facebook Messenger, Facebook, imo free video calls and chat, Skype.
 Top Paid
Android – Minecraft: Pocket Edition, League of Stickman, Minecraft: Story Mode, Geometry Dash, Feed Me Oil 2, Flightradar24 - Flight Tracker, Sparkasse+.
Windows Phone – Grapher Calculator, Pictures Lab, Sago Mini Ocean Swimmer, Advanced English Dictionary, Scalpel, Diagnose your car, MoliPlayer Pro.
iOS – Pimp Your Screen - Custom Themes, iDownloader (Internet Download Manger), Emoji Keypad, MONOPOLY Game, Don't Touch This - Secret Data Vault, Bluetooth Transfer File, Thief Alert, Open Heavens.
 Top Grossing (Highest In-App purchases)
Android – Candy Crush Saga, Clash of Kings, Candy Crush Soda Saga, Boom Beach, Clash of Clans, Game of War - Fire Age, Top Eleven Be A Soccer Manager, BBM.
iOS – Candy Crush Saga, Crazy Kitchen, Dropbox, Candy Crush Soda Saga, HideMyAss! Pro VPN, Grindr Xtra (Gay dating app), Hushed, Tinder, BBM.
Apparently, Nigerian-built apps, or apps targeted primarily at Nigerians, are hardly popular. The only Nigerian app that manages to be on any top list is Open Heavens
A few other observations:
Facebook stays winning with 3 of the apps it owns -- WhatsApp, Facebook and Messenger -- making at least top 5 on every store's top free apps.
Android users in Nigeria spend most of their money on games. However, not a single Nigerian-made game has been able to crack monetization.
Speaking of money-making games, Candy Crush remains the highest grossing game in Nigeria. It's no wonder they got acquired for $5.9 billion.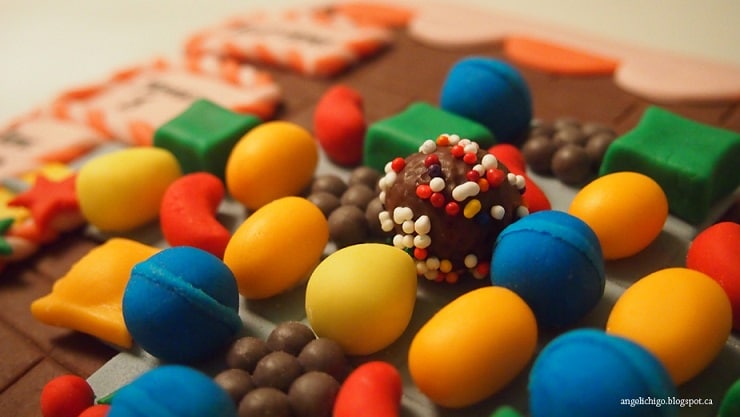 Windows Phone app collection still evidently pales in comparison with the others. Just take a look at the top paid apps. Do any of them make sense to you?
It's either iOS users in Nigeria really love tweaking or it's just an indication of how much iOS is lacking in must-have in-built features --  70% of paid iOS apps are tweaking apps.
Related to above, it appears the average app user in Nigeria is becoming increasingly conscious about security.
Finally, eyebrows raised at one of highest grossing apps on iOS -- a dating app for gay men. Perhaps upcoming developers want to pay closer attention to this potential new market?
I can understand why the bulk of the top free apps are not Nigerian. When you have to compete against the likes of WhatsApp, Facebook and Instagram, you really have no chance. What I can't come to terms with is the under-representation of of Nigerians apps on the top grossing list.
About 80% of top grossing apps on iOS and Android are free games. This means Nigerians are not unlike many others users around the world. We also like to download games for free and we apparently don't mind in-app purchases. So why have our developers not tapped into this? One obvious explanation for this is the over saturation of app stores. It's a jungle out there and it's the least nicest to budding developers. However, there might be hope for upcoming developers in the Windows Phone store which apparently still has a huge void that needs filling.