BlackBerry's new Android smartphone hitting the market this week could be the company's last attempt at making its devices more profitable before ending production.
The BlackBerry Priv, name for its emphasis on privacy, runs a full version of Google's Android operating system but also includes some of BlackBerry's highly respects security and productivity features. It comes preloaded with an app that tracks how much other apps on your phone are accessing your location and personal data. It also has BlackBerry's signature physical keyboard, which slides down from under the touchscreen.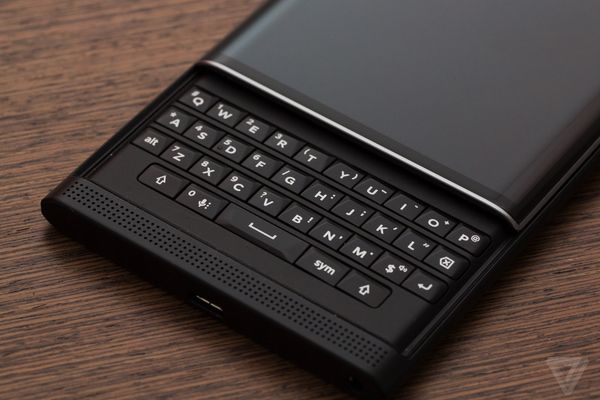 With its share of the global smartphone market at less that 1%, BlackBerry has been working to shift its focus to higher-margin software sales. Although the mobile aspect still accounts for about 40% of total revenue, BlackBerry could stop producing phones within next year if it doesn't produce more profit.
By running Android, the Priv sidesteps one of the biggest problems BlackBerry has had in persuading people to buy its phones: a lack of applications. As the company's operating system waned in popularity, developers stopped making applications that were compatible with it, prompting even more people to "ditch" its devices.
BlackBerry shipped around 800,000 smartphones in the quarter that ended Aug. 29, its lowest since 2007.
The Priv, with a retail price of $699, is targeted at a very competitive market of high-end Android phones, including those made by HTC Corp. and Samsung Electronics Co. The new device is BlackBerry's latest effort to find a phone that can stabilize sales.
If the Priv sells better than BlackBerry's two most recent major releases, the Passport and the Classic, it may keep the phone business going.