Joining the league of the teeming eCommerce stores in Africa is Qeturah, an online store that will specialise in Art and Crafts of African origin.
Items to be expected on the Afrocentric eCommerce include paintings, sculptures, bags and bespoke shoes.
According to Qeturah Founder/CEO, Keturah Ovio, the store will inspire and empower African artists and craft makers to scale their business while also promoting the African culture.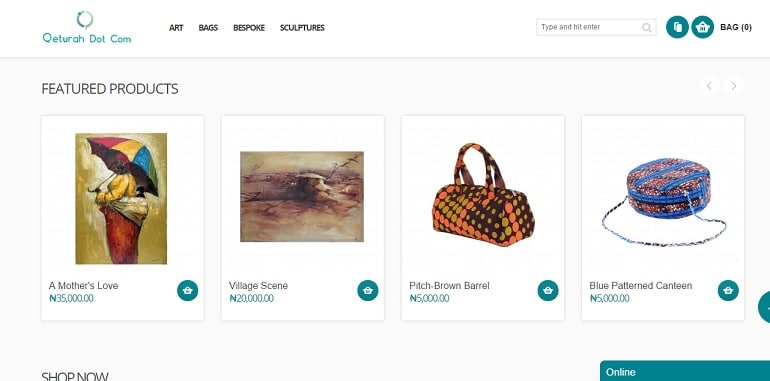 "Qeturah should be a household name by December 2016 cross-country," Keturah Ovio said with the impression that the company would have gained enough traction in next six months to position the startup for top quallity handcrafted Afrocentric products.
Qeturah only delivers within Lagos at the moment and has partnered CashEnvoy and BlackBox for payment and logistics respectively.
Photo Credit: Peter Rivera via Compfight cc