Silvertree Internet Holdings and Kevin Tucker have acquired PriceCheck, a leading online price comparison platform, from global media giant, Naspers, for an undisclosed sum.
The deal, signed this week, sees Tucker reacquire the company he started in 2006, having sold it to Naspers in 2010. Now in its ninth year, PriceCheck claims to be Africa's largest price comparison service, with over five million products listed from retailers including Zando, Konga and Jumia. Initially launched in South Africa, PriceCheck also expanded into Nigeria, the continent's largest economy, in 2013. The platform now sees 25 million unique annual visitors across its two platforms, and has recorded y-o-y growth of 40% in South Africa and 600% in Nigeria, as savvy African shoppers look online for the best deals.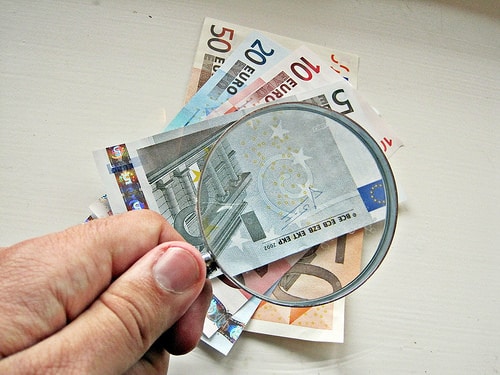 Kevin Tucker says: "It is an exciting prospect to retake the reins of a company I started almost a decade ago. Naspers, through investment and strategic partnerships, has built PriceCheck to be a leading price and product comparison platform. My challenge now is to consolidate the considerable headway they have made over the last five years and build an infrastructure to service the many millions more Africans that will be venturing online for consumer goods, predominantly via mobile, in the coming years".
Tucker is partnering with Silvertree in this venture through its subsidiary, ClicknCompare. Established in 2013, ClicknCompare is a one-stop portal for African consumers who are looking to source services and get valuable advice related to hard-to-navigate verticals, such as insurance, mobile, broadband, and banking. Having seen considerable success in the South African market, the platform expanded into Nigeria and Kenya in 2015. PriceCheck joins other growing, and established brands in the Silvertree stable, including Cybercellar and Faithful to Nature.
Manuel Koser, Managing Director and Co-Founder of Silvertree, says "PriceCheck is a leading presence in the price comparison market and has an impressive growth trajectory for the coming years. It is an exciting time for Africa's ecommerce sector, as the continent's rising consumer class continues to flock online in search of top deals and best prices. Adding PriceCheck to ClicknCompare in our portfolio brings Africa's most exciting product and financial services comparison platforms under one roof. PriceCheck is a key driver in modifying Africans' shopping habits, which is why we have chosen to acquire the service, with Kevin Tucker, to complement our growing portfolio of ecommerce companies".
Naspers acquired PriceCheck in 2010 after the platform had demonstrated consistent growth and market leadership, forging strong relationships with leading retailers and giving South African consumers access to transparent, competitive pricing on millions of products. It has been part of the local Naspers ecommerce stable for five years and has continued growing rapidly, providing a first-stop destination for consumers and a great lead-generation tool for merchants.
Mobile adoption and data usage in Sub Saharan Africa is predicted to increase 20-fold by 2019, twice the rate of global growth. Combining a fast-growing African middle class and an increasing disposable income has fuelled the changing attitudes of African consumers. PriceCheck has recorded 40% of South African and 90% of Nigerian traffic coming from a mobile device and the app is widely available on Apple App, Google Play, Blackberry and Windows stores.
Exiting CEO Andre de Wet is stepping aside from his role after five years of heading up PriceCheck; "This has been a fantastic journey and I believe that the new CEO Kevin Tucker and Silvertree can build further on what we built at PriceCheck and I honestly wish them all the best going forward".
Koser adds, "We are extremely grateful to Andre who has powered PriceCheck for the last five years. Under his tenure, he has grown PriceCheck into one of the leading price comparison sites in Africa and we wish him all the very best for his next venture."
The timing of this deal, before what is expected to be the biggest festive season in SA online retail history, is an opportunity for PriceCheck to build on its core competencies: to provide a great product, transparent pricing for customers and to drive highly-qualified, valuable traffic to merchants.
Photo Credit: theglobalpanorama via Compfight cc / abc7chicago.com