Technology is fast gaining grounds in Nigeria. It's role as a recipe for the stimulation of eCommerce in Nigeria is undeniable, and at this rate, even the most remote areas of Nigeria where technology is yet to hold sway will in no time be overwhelmed by its essence, all thanks to techprenuers who are committed to ensuring the acceleration of technology in Nigeria.
However, in a bid to ensure better provision of technology services, iDEA Nigeria convened Managing Directors of Kaymu, Hellofood, Carmudi, Lamudi Nigeria and Easy Taxi Nigeria – all members of the African Internet Group (Rocket Internet's proxy in Africa) --  to a Fireside Chat on the 28th of October 2015 where they unanimously identified trust as the greatest challenge faced by e-commerce in Nigeria.
Obi Ejimofo, Managing Director of real-estate marketplace Lamudi.com.ng is of the opinion that the only way to build trust is through consistency. He further added: "At Lamudi we are constantly evaluating ourselves to improve the quality of our agents, our response time, customer feedback and so on. As a result we came up with Dial4Home, a hotline which enables people speak directly to an operator who will guide them through their property search and more recently the mortgage calculator which calculates the mortgage cost on each property for sale on the Lamudi platform."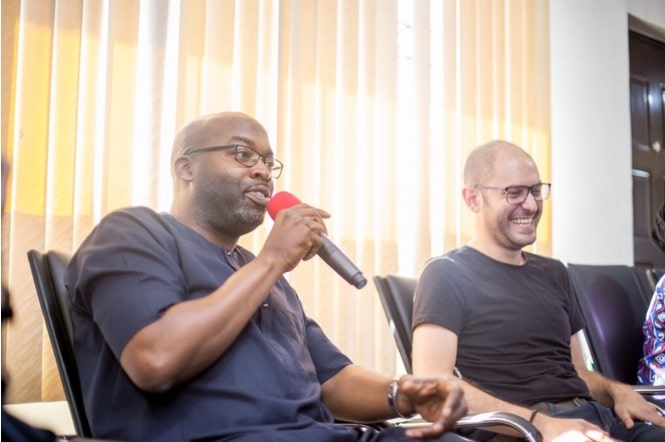 According to MD of online shopping community Kaymu, Sefik Bagdadigoglu, trust is a prevalent issue not only in Nigeria, but outside the shores of Nigeria as well, companies need to provide innovative ways to ensuring the confidence and loyalty of stakeholders. He added: "Kaymu we are passionate about building and maintaining trust within our online community as such we provide cash on delivery as well as online payment solutions through Kaymu Safepay, which serves as an escrow service. We are constantly seeking ways to expand Kaymu in the eCommerce ecosystem while impacting on people's lives daily."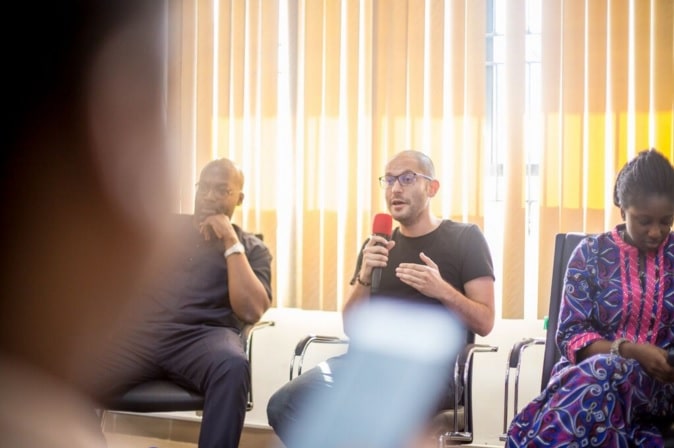 One of the ways is by removing the distinction between online and offline. They launched the Kaymu Village within communities, a physical location which accelerates interaction between buyers and sellers.
"We want to build inspiring stories, like that of Chioma Agha, one of the sellers on our platform who was selected to meet with Barack Obama and so we have created the Entrepreneurs Club which provides a platform for sellers and entrepreneurs to exchange ideas."
Managing Director of taxi-hailing app EasyTaxi, Adaora Asala, disclosed that a successful business is one that can preserve the trust of its customers. "A bad experience with one driver can have an adverse effect on all the other excellent drivers as such we constantly train our drivers in-house and through collaborations with partners such as Google and other government agencies to ensure they maintain acceptable standards at all times", she said.
With food ordering site, Hellofood every order is a miracle. Guillaume Leblond Managing Director stated. "People can wait for a few hours, sometimes days to get their clothes or cars or property but with food, they want it hot and on time, hence we have had to pivot into logistics by owning our own delivery bikes to control the customer's experience.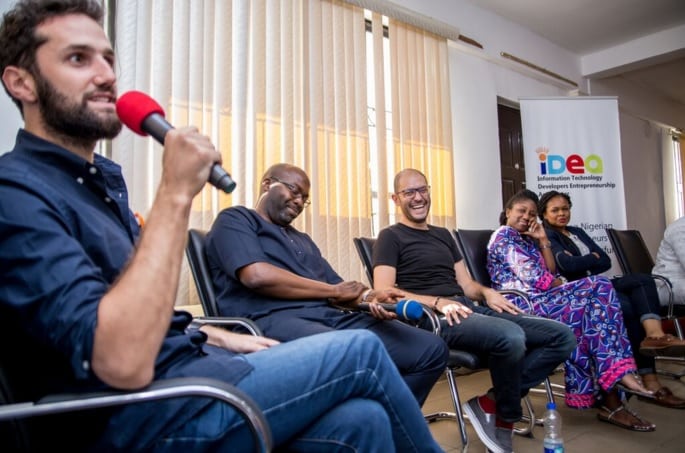 Speaking on the one thing every startup needs to get right, Leblond highlighted customer experience while Ejimofo pointed out the need to select a good team. For Bagdadioglu it was ensuring the product provides a solution to a prevalent problem, meanwhile Asala stressed the importance of building a solid operational infrastructure through teamwork.
Managing director of vehicle marketplace, Amy Muoneke advised startups to keep optimizing their products to ensure customers keep seeing the value in their offerings. "You need to identify your target market to ensure you are providing goods and services that are useful and relevant to them through the appropriate channels. For instance our target market are people who are actively working towards owning or changing their cars and so our resources are spent marketing to that sector of the market and we are constantly developing new ideas and innovation that allows the buying and selling of cars online via the Carmudi platform easier", she said.
The event was hosted to connect start-up founders in the Nigerian tech eco-system with AIG leadership for the purpose of sharing knowledge, business showcase, product feedback and co-creation.