One of the trends in the Nigerian startup ecosystem this year is ride-sharing platforms. And that particular industry has gotten a new entrant, Pair.
Unlike Jekalo, payment for ride-sharing on Pair is on a monthly-subscription basis in which the ride passenger pay a certain amount every month.
For Pair, it's for people to enjoy the comfort of a private car on their way to and from work while car owners on the other hand also earn a little extra income - journey with comfort, earn money.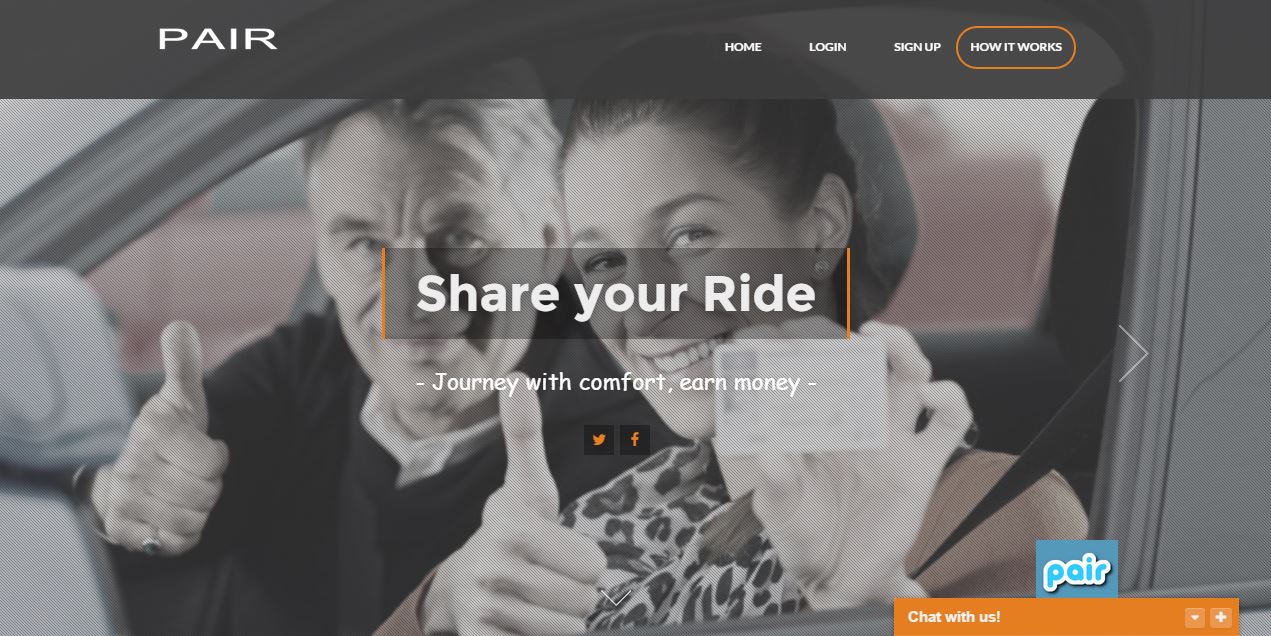 According to co-founder of Pair, Mide Ola Fernandez, it's not about selling a product but building relationship between the car owners and passengers, while also changing the way people commute to work.
Using the platform requires residency verification using one's utility bill. To further provide security, users' identities are also expected to be verified with international passport, driver's license or voter's card.
And as at the time of putting this post together, the figures available on the website shows that there are 900 pair drivers with 1452 pair passengers.
The platform, which is currently available in Lagos, also showcase available routes.