It's no gain reiterating how Nigerians are gradually becoming strongly attached to the Internet, with each day showing streaks of even greater yearnings for it. The Nigerian government on the other hand is quite aware of this increasing trend, which is why it has taken a giant stride towards improving the nation's existing Internet infrastructure by announcing plans to issue new telecoms licenses. This will in no doubt increase the competition in the telecom industry, but the overall effect on the economy promises anything mouthwatering but Internet backwardness.
Making the announcement in Abuja, the Acting Executive Vice Chairman of the Nigerian Communications Commission (NCC) Prof Umar Danbatta, disclosed that the new licenses will be issued next year (2016).
According to him, the new licenses will create "robust internet infrastructure" across the country.

Speaking on the developments in the nation's telecoms industry, Danbatta said the NCC aims to create a level playing field for all operators and investors as a way of allowing every player to maximise their investments.
"This would increase investments, expand broadband services and drive economic growth and development in the country," he said.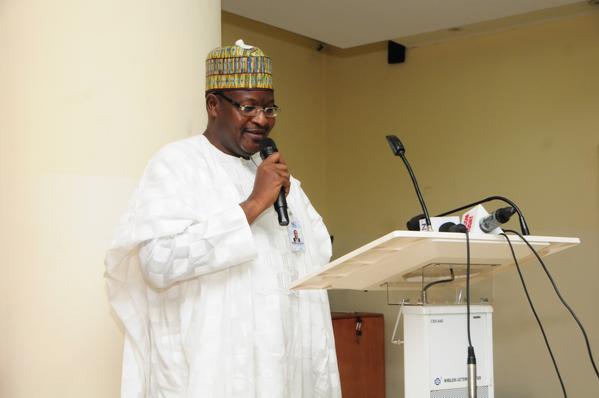 Danbatta added that the commission wants to increase the tech sector's contribution to the nation's GDP by 15%, increasing the present rate of 10% to 25% over the next 10 years.
"We shall continue to provide the enabling environment to attain the prediction of 25 per cent by 2025," he said.
"The commission is currently engaging the Nigeria Governors' Forum (NGF) with a view to removing the barriers to infrastructure deployment such as fibre-optic cables, base transceiver stations (BTS) and others from their states."

Tony Ojobo, NCC's Director of Public Affairs, has confirmed the commission's plans to issue new licenses next year. Speaking over the weekend, Ojobo said the new licenses would ensure that Nigeria has enough pervasive internet penetration to be able to implement policies that will guarantee good operating environment for telecom players.

He said, "Nigeria has an array of telecom licences awaiting auctions from next year; they include the 2.6GHz band and Infrastructure companies (InfraCos) in the five geopolitical zones of the country. Others are the 5.4GHz band, 70/80GHz band as well as the 700/800MHz bands that NCC plans to tender to telecom broadband operators."

With these statements of intents, Nigerians can certainly expect a better Internet tomorrow.
Photo Credit: FirasMT via Compfight cc