Facebook is gearing up to make a venture into another aspect of social media; notifications. It is well known that the company has been working on a real-time news app, and it's now close to launching the software under the name 'Notify', according to report by The Awl.
The app appears to let users subscribe to certain news organisations, dubbed 'stations', and receive notifications when those outlets' websites push new stories. The initiative would build on Facebook's ever-growing presence as a platform for various aspects of the online news business, like its 'Instant Articles' format for repackaging webpages as clean and fast-loading subsets of the Facebook app itself.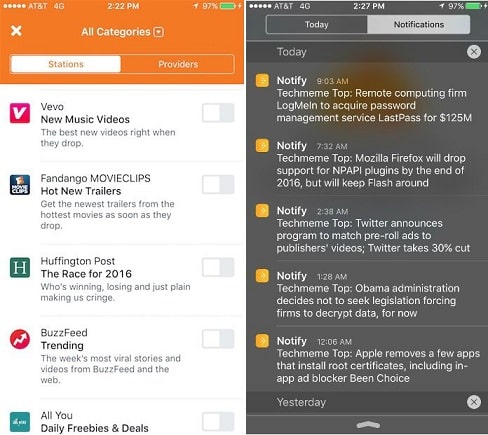 Hardly any media companies have maintained a well-built smartphone app that a majority of its readers actually use, at least in anywhere new the capacity of Facebook's. That gives Facebook the opportunity to add 'news alerts' to the myriad of reasons why it pings us everyday and even if a news app's readership is high, those readers are more likely to have Facebook's notifications turned on instead of one of many websites they read. So even the likes of The New York Times and BuzzFeed, with their strong app presences, may come to rely on Facebook's Notify to direct the firehouse of social media users in the right direction.
Notify would also com as a challenge to Twitter, who last week just launched a new feature geared towards mobile users called 'Moments'. The standalone tab, which sits next to notifications and messages, lets Twitter curate tweets into sections like News and Sports. But Twitter, with a handful of launch partners, is also letting media companies create their own "moments", and the company expects that news organisations and other third parties will ultimately create a bulk of the content.
So think of Facebook's "Notify" as a way of driving users away from competing apps with smaller features, like Twitter's "Moments" and Snapchat's "Discover" and towards one of its own products. Notify may launch as early as the end of this month, according to The Awl.