Particularly for those of us who conduct business via messaging apps like BBM, here's some good news. Thanks to a recent innovation by Interswitch, you can now buy airtime, send and receive money via BBM chats. This is made possible by a new app called Quickteller Mini, available for Android, iOS and BlackBerry smartphones.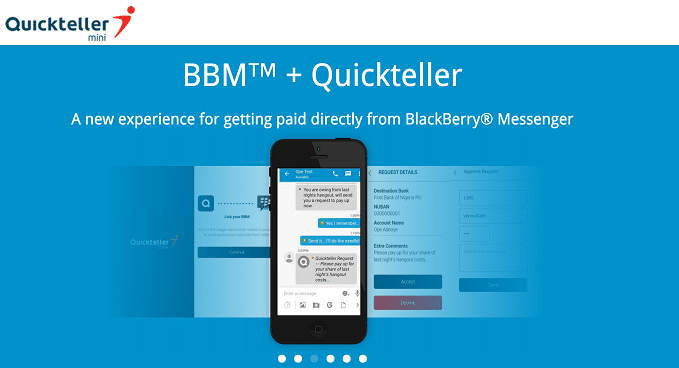 How it works
Sending and receiving money on BBM via the Quickteller Mini app is as easy as sharing a photo or file while chatting.
Setting up
Login to your Quickteller account or, if you don't already have one, sign up for an account. Continue
Enter your phone number  to receive a verification code via SMS which you are required to enter into the app.
If you like, you can also create a 4-digit eCash PIN
Once verification is done, the next step is to link the app to your BBM account.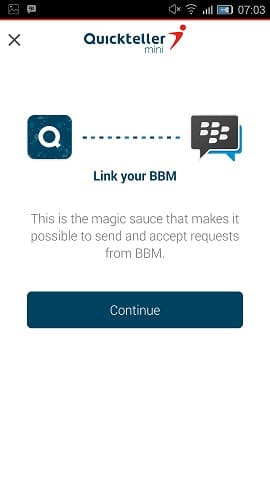 Requesting money/airtime
While in a BBM chat, tap the attachment button. If you followed the steps above, the Quickteller icon should be one of the options for attachment. Enter the amount you want to receive and how you want to receive it - to your eCash wallet or direct to your bank account.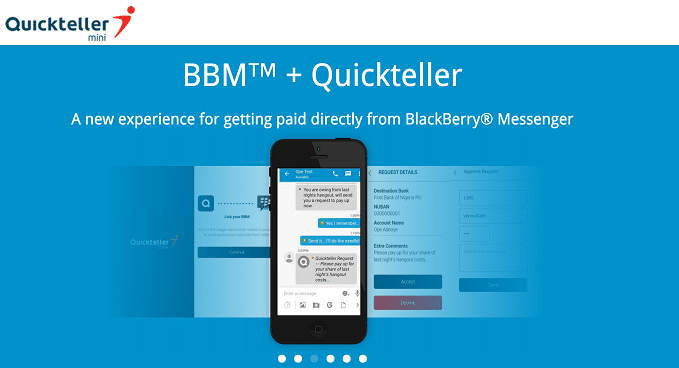 You can request for airtime in a similar way. The process is very straightforward and easy to follow.
The recipient of the message - the intended sender -  simply taps it and enters their account details. The money is credited to the recipient's bank account instantly.
The Quickteller Mini App is available for free on BlackBerry World, Google Play Store and the App Store. You can simply visit bbm.quickteller.com to get redirected to the appropriate store.