The iPhone 6s, since its release, has been a ground-breaking success. The phone features 3D touch, a brand new camera and an even quicker touch ID. As impressive as this has been, much more is expected from the widely rumoured and hyped iPhone 7.
The iPhone 7 seems to be more revolution than evolution, as it features a plethora of new features, all packed in a brand new chassis. Apple has done their possible best to keep details about the iPhone 7 under wraps, but as we gear up for its release next year, new facts are slowly unravelling about it.
At a glance, the iPhone 7, which should be released next year, will be completely waterproof, possibly with a non-metal chassis
Release date
To be honest, there has been no official release date for the iPhone 7. Irrespective of this, Apple's seemingly constant release pattern has everyone pointing to a 2016 release for the next installment of the iPhone range.
The iPhone 6s was released on the 9th of September, this year, so it's likely the iPhone 7 will be released around the same time next year -- probably alongside the announcement of the Apple Watch 2.
Features
The iPhone 7 will represent a full upgrade rather than an incremental one like the iPhone 6s, and this means it will almost have a complete chassis makeover. This also means that it will most likely roll over most of the features first debuted on the iPhone 6s, along with some newcomer apps of its own. Therefore, we can expect the iPhone 7 to have the 6s' improved camera, as well as its improved Touch ID Sensors. The iPhone 7 should also come with 3D touch, which was hands down the iPhone 6s' standout feature.
A look back at the launch of the iPhone 6 shows that it could add some key features -- just as the 6 added Apple Pay and increased processing power to the mix- although we still don't know what the 7 could bring.
Design
Unlike the 6s and 6s Plus, which brought incremental changes, the iPhone 7 should bring an entirely new design and pair of features, with rumours suggesting that it will be waterproof.
The rumours originated from posts submitted by Chinese site Weibo, and also suggest that the iPhone 7 will use a non-metal, dustproof chassis.
As much as waterproof casing would be revolutionary for most iPhone users, it is a feature that has been silently existing on most Apple devices. Despite being labelled a water-resistant, with a rating of IPX7, the Apple Watch has proven to be far more sturdy in real-life tests. Although tipped to handle submersion at a metre down for 30 minutes, third-party tests have shown that it can withstand 40 minutes of depth for he same amount of time.
Apparently, the iPhone 6s has some hidden water resilience -- recent reports have shown that it is far more water-resistant than expected. The iPhone 6s was unaffected when submerged under a few inches of water for 30 minutes. An older iPhone 6 died after one minute during the same test.
As for the likelihood of a non-metal chassis, that's harder to determine. Apple has no problem making changes to the materials used in making its phones, and just recently changed to the sturdier 7000 Series aluminium for the 6s. It is although unlikely that Apple would abandon its colour selection of Rose Gold, Gold, Space Grey and Silver, which are now available on its iPad and MacBook range. Of course, it's also doubtful that Apple would be willing to change to a non-metal, and perhaps less-premium-feeling, material for its phones.
Screen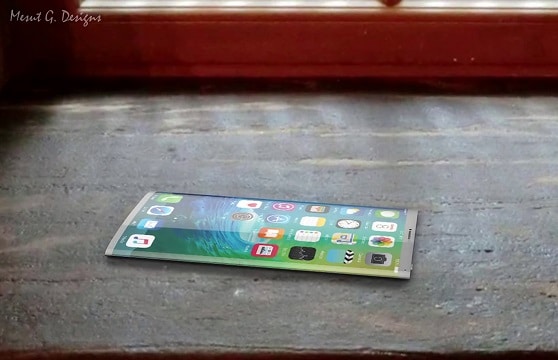 With the release of the iPhone 6, Apple made their first phone with more than one screen size. It is highly probable that this trend will continue with the release of the iPhone 7, so we should expect to see an iPhone 7 and 7s. Nevertheless, it is still uncertain if Apple will stick to its existing screen size or increase again to compete with the latest brand of Android phones.
Another area Apple will want to improve on is the bezel size of its phones. A bezel, as regards mobile telecommunication is a sloping edge of a phone. Some phones, say the Infinix Zero 2, have little or no bezels. The iPhone 6, although it has one of the best screens, is let down in attractiveness by large bezels. Bezel size is definitely an area that requires attention.
Conclusions
These features, as good as they will be, are still speculative. Nobody, for now, really knows what will come with Apple's next installment. What I personally know for sure is that whatever comes with it is going to be pretty impressive.
iPhone 7 concept render by Mesut G. Desgins