Over 80 developers participated at the recently concluded USPF Hackathon, a 3 day event held at iDEA NG's offices, from the 18th to the 20th of September.
The event, aimed at creating innovative technology that will improve access for unserved and under-served regions in Nigeria was a creative hub of ideas which birthed over 20 applicable solutions.
At the end of the event, three teams emerged winners;
Team Social Wifi in third place for a wifi based phone network. Team Social Wifi walked home with NGN 500,000 cash prize and a place in iDEA NG's incubator program.
In second place was Team Farm Fresh walking away with NGN750,000 and a place in iDEA's incubation program for a USSD based e-commerce application for agriculture.
The champions of the #USPFHackathon were Team Data Mart, who were chosen for their marketplace to buy and sell data with analytics.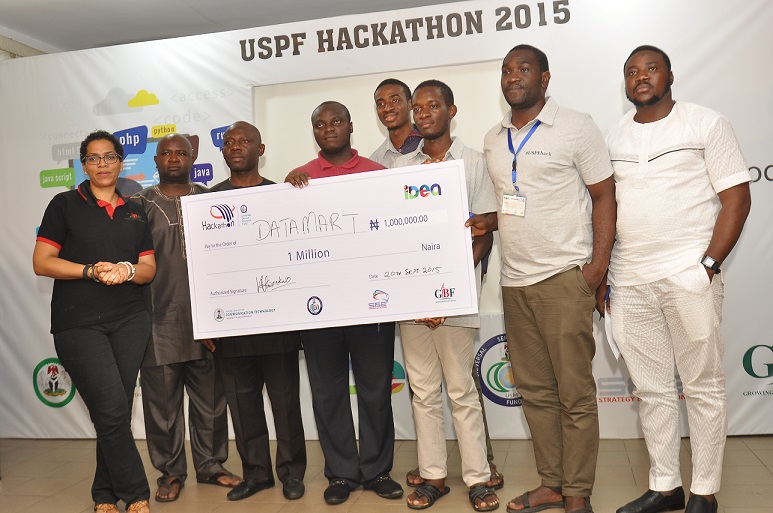 Team Data Mart received the grand prize of NGN 1,000,000 and a place in iDEA NG's incubation program.