"The life-blood of retail is fulfilment. Africa's fulfilment infrastructure is weak and presents a huge barrier to growth" – Adetayo
The growth of eCommerce on the continent over the past few years has created a business opportunity for another sector – fulfilment logistics.
When a Konga Alumnus teams up with a seasoned Tech and Finance guru to address one of the greatest challenges in the eCommerce industry as far as Africa is concerned, we know something extraordinary is about to happen!
Hear Adetayo: "We don't have to wait for the likes of Amazon and Uber amongst other global brands to come into the continent to teach Africans how eCommerce and logistics is done. African companies shouldn't act in deference to their foreign counterparts in any sector of the economy".
It was an evening of insight with Adetayo Bamiduro and Chinedu Azodoh, the co-founders of Metro Africa Express (MAX), the latest entrant into the logistics space in Africa. The duo share some interesting perspectives about fulfilment, one of which is their flagship product – 3-hour delivery within cities.
Solving fulfilment problem with an interesting model
"There are many opportunities here in Africa, and there are also many challenges."
MAX's mission is to address one of the critical issues with eCommerce on the continent – fulfilment – after having first-hand experience working at one of the leading eCommerce platforms on the continent.
Their focus is on-demand delivery (some type of Uber for logistics) – an operating model that's radically different from traditional couriers.
"For us, the question is – what's the biggest challenge that online merchants are facing in Africa and what is the most effective way to address it?"
MAX is adopting an interesting model, backed by a powerful technology platform while also leveraging ideas that have worked in other parts of the world – both developing and developed – and combining these with deep local understanding.
The new company on the block is eliminating the bottlenecks in logistics, such as sorting centres, hubs and weights in a bid to bring in efficiency while also accelerating the entire delivery process.
Online merchants can focus on marketing and inventory management while the likes of MAX can handle fulfilment on their behalf.
Enabling small businesses to grow
"For MAX, it's an Africa vision. We are telling a new African story and building a world-class African company, led by Africans." - Adetayo
With over a year going into market research and product development, Metro Africa Xpress (MAX) launched its flagship 3-hour delivery service in Lagos.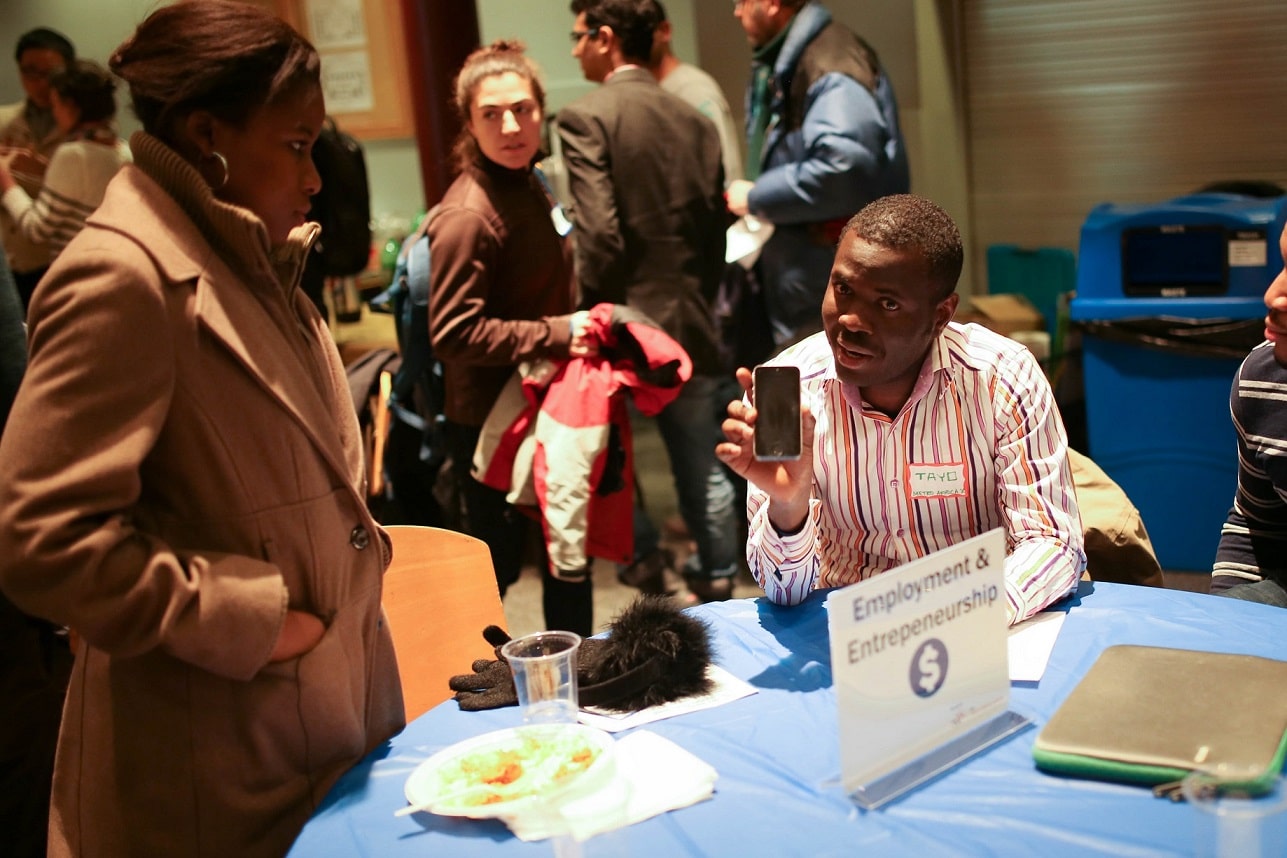 It's about enabling businesses irrespective of size to grow, generate more revenue and reach their full potential. With a well-structured business model, MAX believes that every stakeholder – traders, online merchants and dispatch riders should have the opportunity to create and share value equitably.
MAX doesn't just serve online merchants, the company also serve SMBs and Corporates that need to send parcels to their local customers and since maintaining an in-house logistics team definitely may not be economical for these companies.
One of the questions we asked the founders is: "How do you build an Uber-fulfilment model that allows goods to move around seamlessly within an African context?"
Adetayo responds: "We need to avoid replicating the Oil and Gas scenario where IOCs came to teach us how to mine our own oil but we still remain clueless 5 decades later. This time, we need to take initiative. Of course there's nothing wrong with bringing in expats, but we need to build internal capabilities".
For the startup, everyone is welcome – whether someone that just needs a one-off delivery or an online merchant that churns out consistent volumes.
For example, imagine you forget an item at home which you really need at the office but you don't have the time to head back home, and your driver is also not available. In this case, you can rely on the MAX for an errand service, where the item is picked from your home and delivered to your preferred destination.
It's Interesting to know that just under a month of operation, the company has delivered packages to dozens of clients in well under 3 hours.
"I'm very interested in high-impact social ventures. MAX does that for me. I'm interested in building businesses that change the way Africa is perceived, MAX is the perfect vehicle for this" – Chinedu
Data Driven
"The aim really, is to make sure every delivery is better than the last. The data we gather helps us do that" – Chinedu
MAX is keen on data, drawing insights from every delivery trip in order to optimize delivery time and improve user experience.
Beyond interesting model
"There's a huge challenge in logistics and we need to address this. We can't continue to wait on the government or external parties to solve it." – Adetayo
Adetayo believes that entrepreneurs are the ones who take society to the next level, as seen in the documentary series – The Men Who Built America.
MAX invests in understanding the mission and objectives of its clients before pitching its product to them. The company physically engages its prospective clients and users, and doesn't just rely on online marketing to sign them up.
If you make an instant delivery request on MAX and you get it later than 3 hours from pickup time – you receive a refund even if a successful delivery is eventually made.
"We offer money-back guaranty to our users. If we make a promise to you, and we fail to deliver, we give you your money back. This keeps us on our toes. We are not here to play games with people" – Adetayo
But apparently, the startup has not received any refund requests as all deliveries made so far have been completed within the promised window. Rather than make refunds, it's been positive feedback from users who have enjoyed MAX's on-demand service.
One of the lessons from MAX's founders is that entrepreneurs should spend more time talking to their potential clients and users, rather than relying on figures and claims from opinionated reports and publications.
"You are better off talking to your customers in person, than going through countless reports and publications. Nothing replaces customer feedback." – Chinedu
How it works
"Trust is a big issue in this market. People naturally expect you to disappoint them. We are determined to change this" – Adetayo
When a merchant, trader or an individual needs to make a delivery, he/she simply makes a request on the website, mobile app or via a phone call. They receive an instant quote and then go ahead to confirm their request. The request is immediately routed to a Delivery Champion's smartphone who then fulfils the request.
The local logistics market potential
If we are to compare China with Nigeria on the basis of population, Nigeria should be doing about 2 to 3 million orders a day. Clearly, there's justification for more players in the logistics sector.
MAX is banking on the fact that the Nigerian eCommerce industry isn't operating anywhere close to its true potential due to low internet penetration, infrastructure challenges and payment problems.
The people
The company is equally focused on building its people, especially its Delivery Champions (dispatch riders). Logistics is more than technology and vehicles. MAX makes it a priority to invest in her Delivery Champions, by empowering them with the resources they need to become world-class logistics agents. The startup has gone a step further by working with her Delivery Champions as partners in creating and sharing value.
"The most critical part of our value creation process is our workforce. Everything we do revolves around enabling them to deliver value to our clients. Our clients are number one, our Delivery Champions are second and everyone else including the founders come after." – Chinedu
The empowerment picture
"We are building a high-performance platform that is extremely efficient and provides unmatched user experience"
By the end of the year, cities like Abuja, Port Harcourt and possibly Abidjan will welcome MAX. Within 18-24 months, MAX will be operating across West Africa.
The five year goal for the company is 50 cities across Africa with a network of 20,000 Delivery Champions supporting millions of customers.
The Founders
Adetayo Bamiduro leads Customer Acquisition and Growth. He earned his MBA from Massachusetts Institute of Technology and holds dual fellowships from the MIT Legatum Center for Entrepreneurship and the MasterCard Foundation. He is also an Associate of the prestigious Harambe Entrepreneur Alliance. Earlier in his career, he built one of Nigeria's first Mobile Asset Tracking Platforms. He then built a career in Product Management, Technology Strategy, eCommerce and Management Consulting. Adetayo consistently delivered high impact products and platforms at both Fortune 500 corporations and startups across 4 continents, including a Production Optimization Platform that generated $100m in revenue within its first year of launch. Adetayo pioneered the logistics division of one of Africa's leading online eCommerce marketplaces before founding MAX.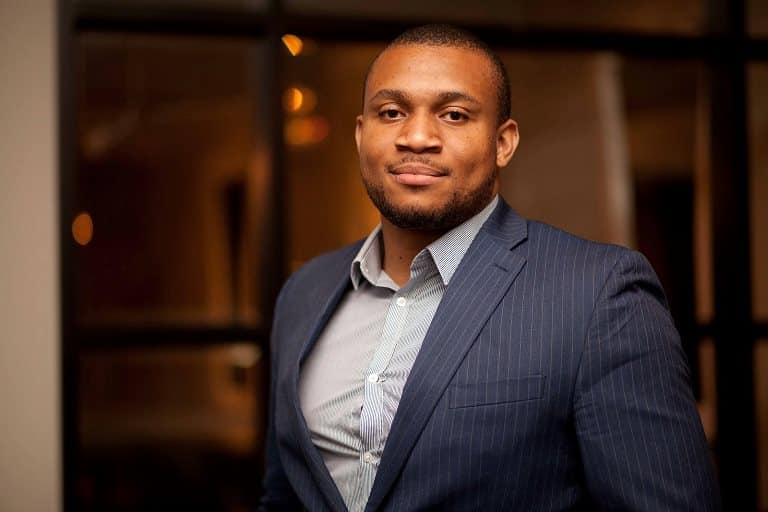 Chinedu Azodoh develops MAX's financing and pricing models and validates the startup's key business model assumptions. He leads the engineering team and takes ownership of the MAX Technology Stack. He holds a BSc in Computer Engineering and Electrical Engineering from Illinois Tech. He also holds a Master's Degree in Finance from Massachusetts Institute of Technology. Chinedu has experience leading software development teams at Fortune 50 corporations. He worked as an analyst and developer at Barclays and Goldman Sachs and gained solid experience in Finance and Competitive Market Analysis.