The Innjoo Fire Plus is the second in a series of low budget premium-esque smartphones by Innjoo, the first being the Innjoo Fire.
The Innjoo Fire proved to a pretty decent phone for its price range. The new Innjoo Fire Plus is set to outperform its predecessor, especially in the battery life department
Spec Highlihgts
For a price tag of N27,600, the Innjoo Fire Plus does pack some impressive specs:
5.5-inch IPS display
Dual-SIM
13MP rear camera with auto focus and Dual LED, 5MP selfie camera.
2GB RAM, 64-bit 1.4 GHz octa-core processor
16 GB internal memory, expandable to 128GB external.
5MP primary camera and front camera.
3600 mAh battery with 2 hours quick charge
Specsheets of the Innjoo Fire Plus making the rounds on the internet say it ships with Android Lollipop 5.1. However, our review unit ships with Android KitKat 4.4.2. We will be sure to confirm if this is isolated to us.
What's in the Box
Innjoo continues to keep it real with there trademark bright red boxing. In there, you'll find the device (of course).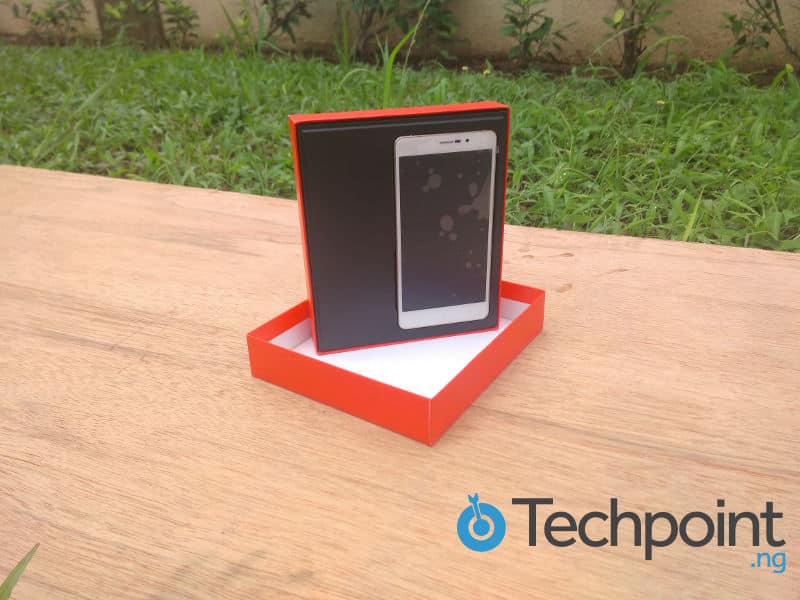 And then the usual stuff – charger, battery and manuals. Nothing too fancy.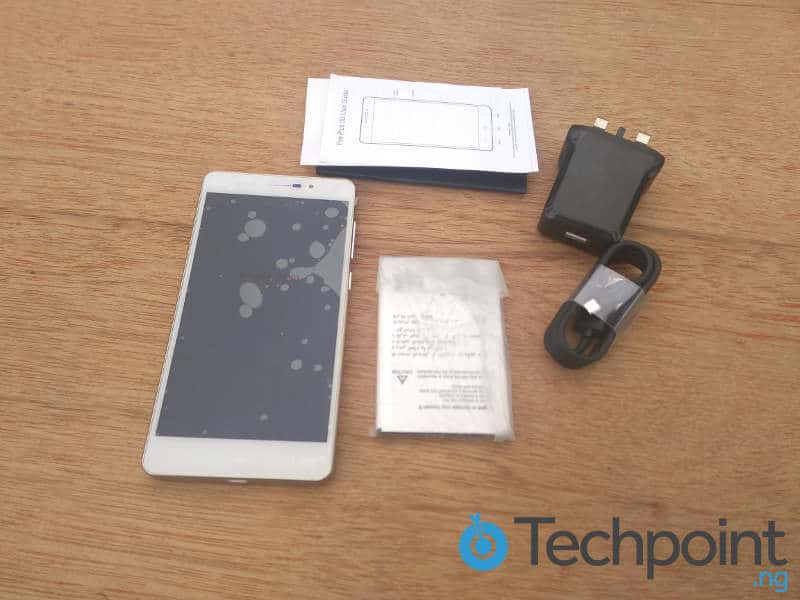 At the back you will find the 13MP camera and, just below it, the dual LED flash. This should go a long way in producing quality lowlight photos.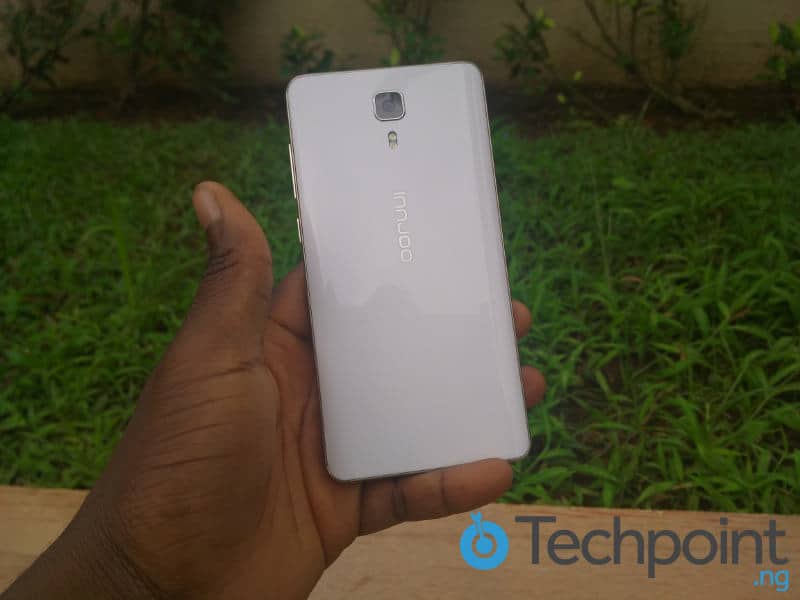 At the right edge are the power and volume control buttons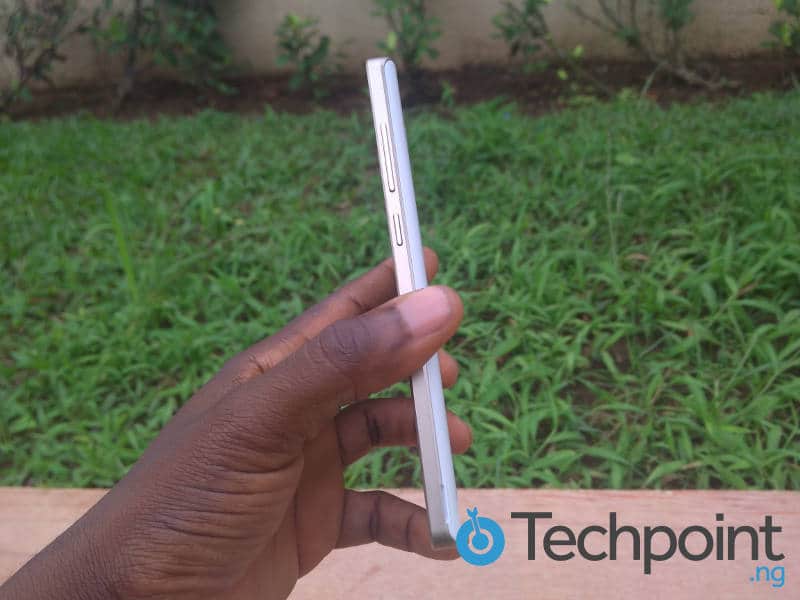 At the bottom edge, you'll find the 2 speakers and charging port.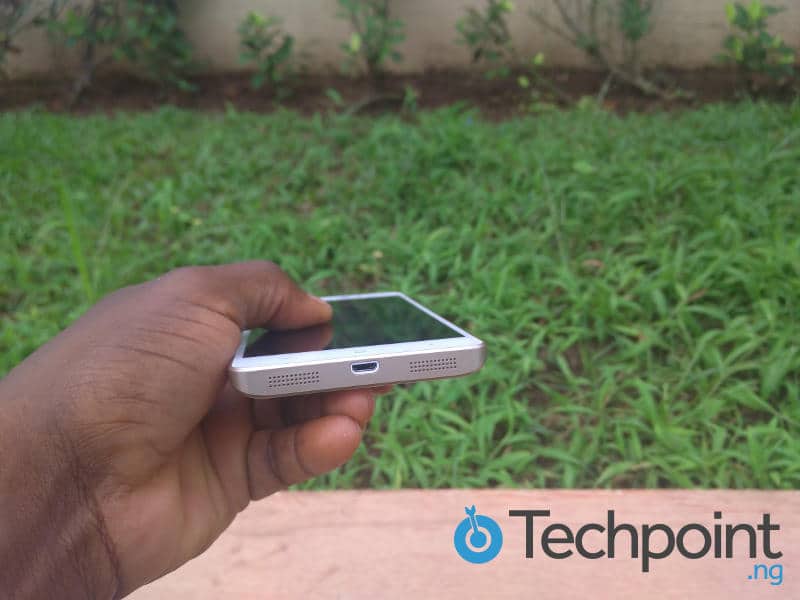 First Impressions
Spotting a 5.5-inch display and weighing in at 165g with 9.3mm thick, the Innjoo Fire Plus is quite a handful. Yet it handles quite comfortably well, while pulling off a premium look and feel. I often have to remind myself that it costs less than 30k.
So far, the few hours I've had the Innjoo Fire Plus, navigating the the UI has been pretty fluid with no noticeable lag. That's many thanks to the 2GB and 1.4GHz octa-core processor. I am also quite impressed with the display.
Finally, I can already tell that the Innjoo Fire will have good battery life, considering it ships with a 3600 mAh battery. I do have my reservations about the fact that it powers an 8-core processor. I imagine that might mean have a little negative effect on battery life. Still I am hopeful it way above average. I will put it to the test
Watch out for the full review. In the meantime, if you have any questions, fell free to drop them in the comments section below.