History is about to be made as Cape Town-based Chaeli Mycroft begins her ascent of Mountain Kilimanjaro, Africa's tallest mountain, today.
Chaeli is a quadriplegic and will be the first female quadriplegic to climb Kilimanjaro with her team of seven co-climbers. Her efforts are intended to show her abilities rather than her disabilities and raise donations for her charity which she founded in 2004 with her sister and friends to initially raise donations to buy herself a motorized wheelchair. The success of the campaign led Chaeli to found an NGO to help children with disabilities across South Africa.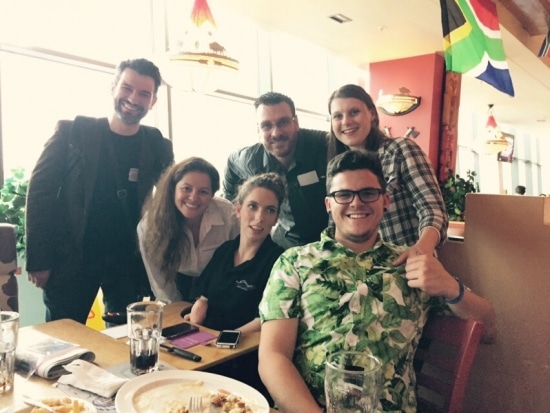 Chaeli turns 21 tomorrow and she will be spending an estimated seven days on her climb to the top. Ahead of the climb, Chaeli joked: "The climb illustrates the importance of working together, instead of having disabled people just being awesome by themselves"
The climb is being organized by Discover Africa, a Cape Town safari tour operator for Southern and Eastern Africa, and they have made it incredibly easy for members of the public to follow the climb. They developed a website where you can track the progress of Chaeli's journey in real time.
Users can subscribe to daily email updates on her climb, and take a video fly-through of the route. The progress of Chaeli and her team can be followed in real-time on Google Maps, while they will also be posting regular messages on YouTube. Chaeli and her co-climbers will be posting photos, videos and messages to the web page each day of their seven-day ascent of Kilimanjaro.
"This is a serious undertaking - both for me but also for my fellow climbers - and it is brilliant that we will have people all over the world willing us on like this," Chaeli said.
"Other tech includes Twitter's Bootstrap framework, Campaign Monitor RSS-email automated workflows, Expression Engine and a paid-for HTML5 theme to rapidly build this interactive microsite," said Andre Van Kets, director at Discover Africa.
"We believe it's a great example of how technical innovation can support good causes like Chaeli's, and urge the public to get involved and support her and her team as they complete this remarkable climb."
Since its launch two weeks ago, the site has already had more than 2,000 page views from 56 countries, with interest expected to grow as Chaeli begins her climb.
Members of the public can visit the dreamwork through teamwork site to learn more about the campaign, track the team's progress real-time, leave messages of support for Chaeli and make donations to her campaign.