This is going to be a long career talk. Most of us are still stuck in the rot about where our career is going to. While most have remained in the same position in their companies for years without any visible sign of promotion. If your work doesn't afford you any form of career growth, trust me on this, you are wasting your time. I have been there before. I know how it feels to spend so many years in a particular job with nothing to show for it. No amount of money paid to you can compensate the amount of years wasted in doing a job that doesn't afford you any chance of career development or growth.
To take the helm of your career and steer it towards your future, you must be your own boss – controlling your destiny, finding and seizing opportunities, while marching up the ramp of advancements in your profession. As your own boss, you decide which position you will take, how much effort you'll invest in each job and how you will handle challenges encountered

Willian Arruda
Being you own boss simply means building your personal brand (the brand called you). This process takes time. But it's worth the whole effort. If you invest in the process now, in the future things will be a whole lot easier for you. Don't get scared yet, you don't have to break the bank to build your personal brand, it costs little or nothing. All that is needed is your dedication and determination. Nobody is asking you to erect huge billboards or do TV commercials about yourself. In this article I will demonstrate the steps to hack the process.
Create your own website
I can't overemphasize the advantages of creating your personal website. A personal website is one of the secret weapon to personal branding success. It's the starting point of the whole process. It's your own space on the web. If you haven't secured your space on the web, you are really making a huge career mistake. You don't have to be techy to do this, once you have the basic computer knowledge, you are good to go. I suggest you use your names as your domain name, just as I did with mine - www.chinonsoanyaehie.com. Find out more about the advantages of having a personal website.
Use your domain email
Are you still using the "@gmail" or "@yahoo" extensions? Common, that's too cliché for a professional like you! To be perceived as an expert in your niche, all attributes of your personal brand must be coherent. I notice people tend to reply my email faster when I use my domain email.
Why people tend to shy away from this is because they think it's such a big deal. The process is not as hard as you think; you just haven't taken the time to find out. Once you have domain name, you are automatically given a domain mail server. All you need to is to connect your outlook application to the mail server. On the other way round, if you want to access your domain emails with Gmail, which is also possible, there is a service you can use called Google Apps
Become an authority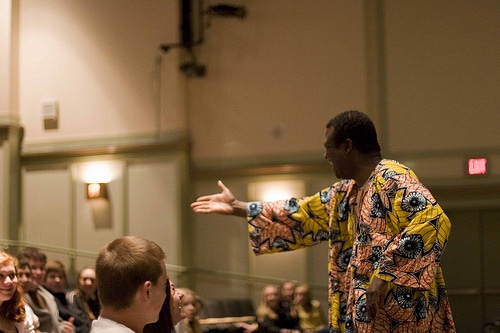 People tend to mix this up a lot. You don't become an authority by attending industry events or networking with every Tom, Dick and Harry you see. You become an authority by narrowing your niche to a particular audience and creating useful content in that niche for over a long period of time.
The secret I use here is to mention influencers on my post and after the post is published, I reach out to them to share the content. It's a good way to build connection in your niche. Let me give you some instance. Would you rather hire a wedding photographer or an ordinary photographer to cover a wedding event? A wedding photographer I guess! Why? Because you felt that the wedding photographer is more of an expert in that field. People tend to follow others in positon of authority. Think about the doctors in their white coat. We tend to believe everything they tell us hook, line, and sinker because we feel intimidated to disagree with anything they say. Have you ever travelled a long distance with a stethoscope wrapped around your front mirror? I bet no policeman will stop you on the way ☺
Build your mailing list
This one of the most important and most neglected aspects of personal branding. Your email list is your most valuable tool and most important asset. You definitely can't leave your brand in the mercies of social media (you know the story of Myspace). It's a risky thing to do. Your email list and personal website are the things you own. They are your Real Estate. You don't own the social media. With that said, know where your money goes. Your list can definitely help you secure another job, if you ever get laid off. How can you so this? Just send out newsletters to your list informing them you are available for a new opportunity. They already perceive you as an expert, so they can't wait to grab you.
Get Social
Social media can never be ruled off as a Personal Branding tool. You have to keep your updated profile on the major social sites like LinkedIn. Twitter and Facebook. These social sites would drive the basic traffic to your website. My recommendation is LinkedIn. Give yourself a goal to add at least 20 thought leaders in your community each day. Once added, make contact with them. Do no sell to them, but simply ask them what you can do for them
Guest Blogging
This is another way to reach out to a wider audience and connect to more people in your niche. Your guess is right - why am I guest blogging on Techpoint.ng. You just have to reserve your best content for other sites. Don't expect everything to happen overnight, it's a gradual process. Reach out to other thought leaders in your niche and pitch a guest blogging opportunity. Some will answer, while some wouldn't, don't sweat it, just keep moving forward.
Network
Nothing can beat the good old networking. The more connected you are the more the resources you will have access to. Attend industry events, network with people in your niche, share your business card. Word of mouth is the fastest and easiest way to build your business brand.
Speak
This can be difficult if you are just starting out. But you have to start from somewhere. Offer for free speaking to small organisations and communities. Use that opportunity to build up your profile for bigger speaking gigs in future. Collect emails of attendees for your mailing list. Video the event and upload to your YouTube channel, all will all sum up together one day.
Write a book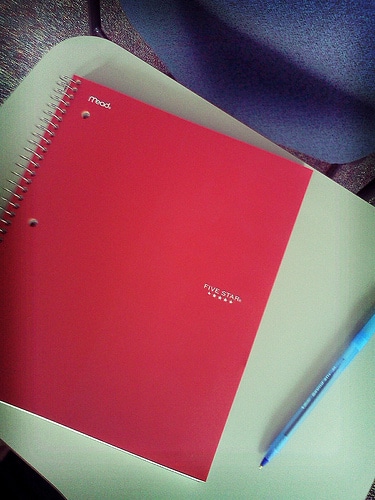 Writing a book is one great way to build your authority status. The good news is that you don't have to wait for a publisher to give you're a book deal. There are so many services out there that offer self-publishing services you can choose from. My personal favourite is Createspace.
Feel free to drop your comments and share with me the challenges you face with your personal brand.
Photo Credit: mollybennett / @RunRockPrincess via Compfight cc