A few weeks ago I reported on this new app that was previously exclusive to India from the company that brought us Truecaller called Truemessenger. Essentially it manages your SMS box in a smart way, the same way your email service provider sorts your messages for you. It tracks senders with a bad reputation  (spammy senders) and reroutes their messages straight into your spam box.
Now you won't have to constantly check your phone during that board meeting each time it vibrates only to see MTN trying to sell a bible quote to you for N50. Neither would your inbox be so cluttered with unread spam that you miss out on valuable information nor would you get overly anxious over each text message you get while waiting for that credit alert nor would you be sold a bad joke that could end your relationship.
https://twitter.com/Knottyonce/status/633718203420680193
Now look at the messages in my spam box 😀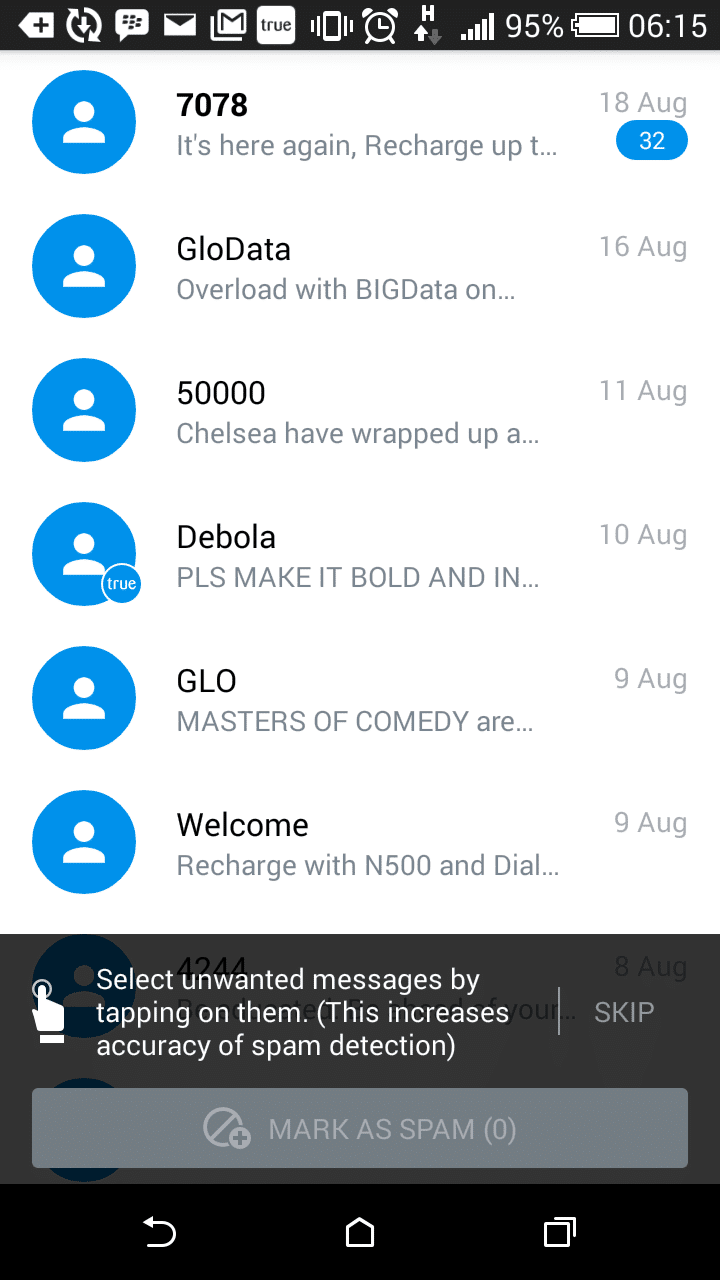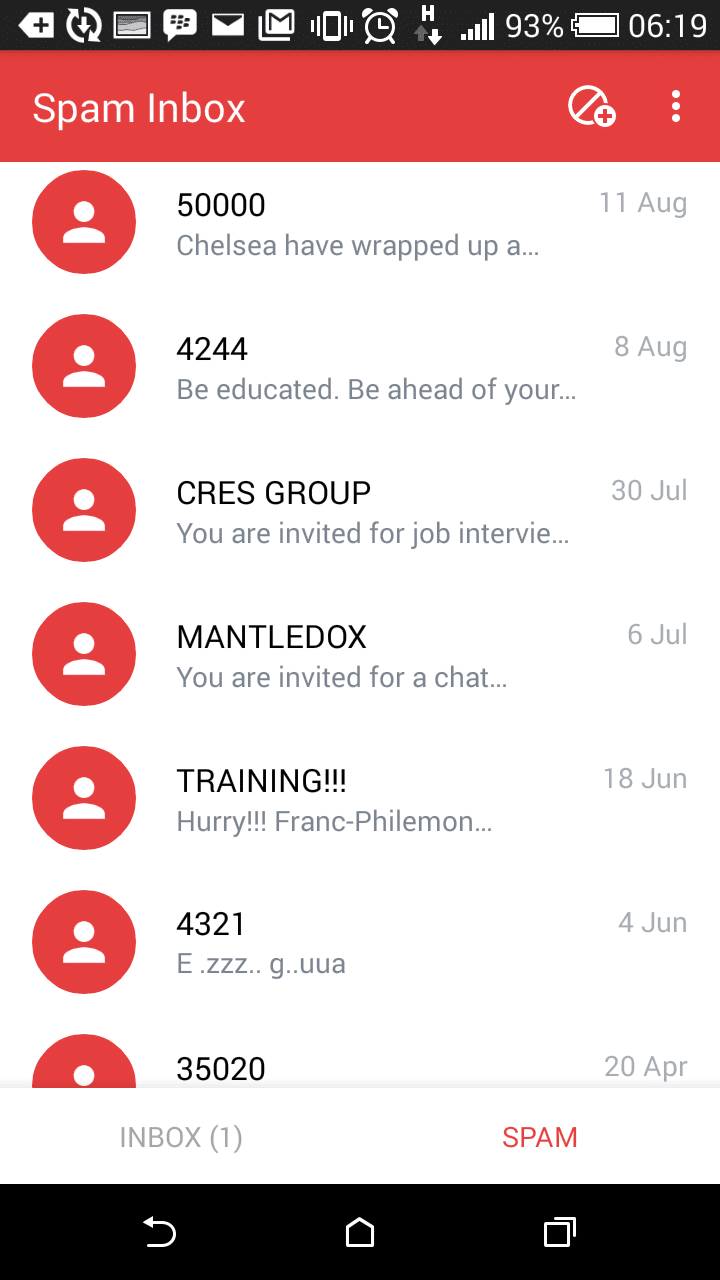 Those tiring job interviews I get invited to without even submitting a job application or those messages that want me to subscribe to daily bible quotes when I very much have a bible app that gives me daily bible quotes for free.
Unfortunately for iOS users, the app is only available on Android devices because the OS allows for third-party SMS apps, whereas Apple's iOS platform doesn't.
The app is now available in Nigeria. Follow the Truemessenger link