Telecommunications service provider, Airtel recently celebrated crossing the 30 million subscriber milestone in Nigeria.
The announcement was made by the Airtel Africa CEO, Mr. Christian de Faria, who remarked that the achievement was a great milestone for his company, "despite the numerous challenges in the market, notwithstanding the increasingly competitive telecoms landscape".
The Nigerian Communications Commission puts the number of mobile network subscribers in Nigeria to around 146 million. This means that Airtel Nigeria now owns about 20% of the market.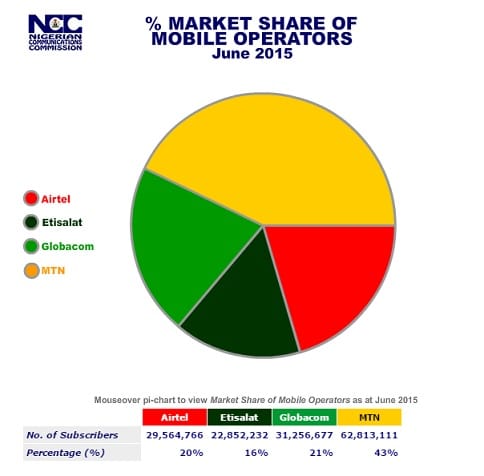 On many levels, hitting the 30 million subscriber milestone is a great achievement for Airtel Nigeria. However, on closer observation, Globacom which owns 21% of the market is now the second largest mobile operator in the country. This is a role reversal in comparison to 16 months ago when Airtel Nigeria leapfrogged Globacom to gain 21% marketshare, with 26 million subscribers at the time.
In short, while Airtel Nigeria gained over 4 million subscribers in 16 months, they lost 1% of the marketshare. Nevertheless, acquiring 30 million subscribers is no small feat. Focusing on more positives, the landmark comes two months after Bharti Airtel moved up one position in global rankings, becoming the third largest mobile operator in the world with over 303 million customers across 20 countries.