I almost didn't bother to listen to Vic O's rap diss but I opened my Twitter and it was all over my timeline, he was mentioned in every 5 tweets I read. It felt like it would be a great sin not to listen to his tape, even Don Jazzy referenced him as a legend.
Vic O the legend 🙌🏿🙌🏿

— ITS DON JAZZY AGAIN. 🐘 (@DONJAZZY) August 4, 2015
There's no doubt that Vic O is now or has always been a "soup-or star" but how does one man start a venture on almost no funds nor endorsements and still gain widespread adoption? This is the exact mantra of lean business models every startup should model.
No one starts a venture to fail or to remain small forever. Every founder has that deep desire to succeed that pushes them to give up a steady paycheck so that they could bootstrap a business idea they might have had in the shower, go sleepless nights to hack a good product together, break their wits end to gain market adoption and traction, and then scale forever upwards - the after party perhaps.
So, here are the lessons you can learn from Vic O to grow your startup.
Always surround yourself with positivity and Think Big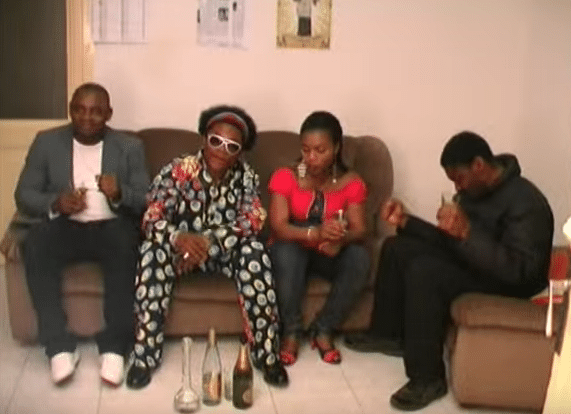 You always have to be optimistic and think positive. There are a million and one things that could go wrong and focusing on those things will keep you grounded forever. Surrounding yourself with people that don't believe in your vision will make things worse.  Imagine if Vic O had people tell him he could never rise to some form of prominence in the Nigerian music industry, there would never be a Vic O.
So, when selecting a team, make sure you choose people that share the same ideas and goals as you. You will be saving yourself a lot of trouble along the line.
Have a Can-Do Attitude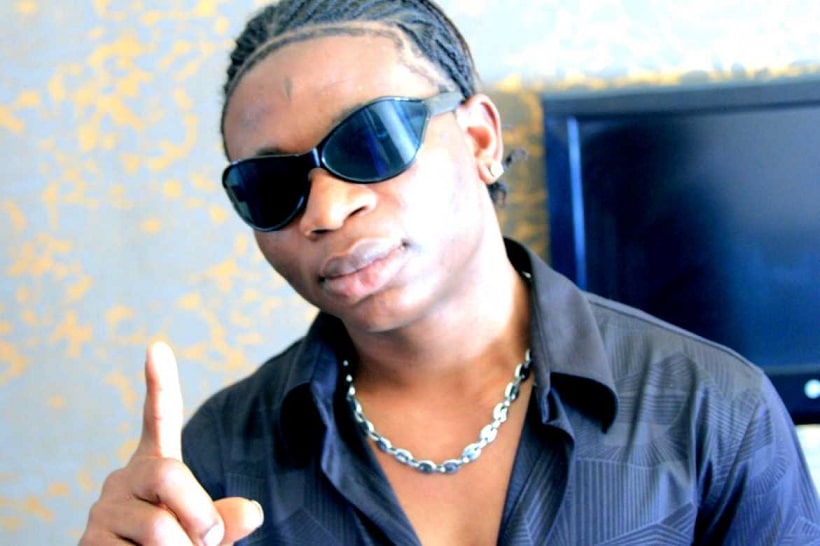 One thing I have heard a lot of startup founders (both local and foreign) say is that they wished they had executed earlier. They always regret delaying their progress.
Only if their CAN-DO attitude had kicked in earlier.
Vic O is not a newcomer to the game, he took his first shot at fame in the infant days of Twitter Nigeria. Around the time when more Nigerians were beginning to share an increasing amount of content on the internet. He didn't wait until all of Nigeria had the best internet in the world, and his first video was a hit.
There will never be a right time to execute, take the best possible version of your product to the market – no need for unnecessary features - then observe user feedback and improve.
Piggyback on the fame of existing networks
A lot of popular startups did this in their  early days. Identify a network where your target audience is and optimize the channels to increase conversions. iROKOtv started by optimizing a social media channel their early adopters/target audience used a lot and grew from there to build out their own VOD infrastructure.
Vic O shot back to instant limelight by piggybacking on the beef between 2 famous world stars, Meek Mill and Drake, that was keenly followed by almost all of Twitter Nigeria.
As a founder, you need to leverage on those channels that your target audience have created networks on to enable your discovery at no cost.
Engage with your fans and Early Adopters
Your early adopters are the key to unlocking your potential growth, anyone brave enough to try out your initial product in recurring successions is a fan, and your focus should be on retaining them by creating conversations with them to make them feel cherished and making your product the best it can be for them rather than acquiring new customers. If you can create a loyal customer base, they will market you. That's how Instagram grew.
Vic O is a genre on his own.

— chu (@chuuzus) August 4, 2015
Vic O's continuous engagements and conversations with his fans is what created the viral loop for his diss track. He has been giving them  exactly what they want and they paid him back the favor by telling everyone about his latest track.
Social media is a great tool for your company to interact with its early adopters, it's about the best tool to express the culture behind your company. Your social media channels shouldn't only be for self-promotion, you should create conversations rather than hype.
Convert User Actions by providing incentives
A lot of companies successfully run viral campaigns after spending top dollar on PR and marketing stunts, but they don't design proper channels to convert views into action. The conversion rate in the tweet below is way less than a percent.
While it's amazing your video ad got 1.5m views on YouTube, there's no sense in celebrating when you got only 5 sign ups from that.

— Jenni Essien (@JenniEssien) August 2, 2015
Vic O is all about user actions and doesn't care for vanity metrics, he's offering a $1000 as incentives for people to do their own version of his latest dance step and upload on Instagram.
People love to win things in contests and giveaways, and they're good methods to create product awareness. There might be thousands of people entering the competition just to win the free iPhone 6 but make sure you also offer prizes that are related to your product so that you also attract people truly instead in your products. Vanity metrics will be your undoing.
Operate Lean
Startups tend to have a high churn rate that could run them out of business before they even start. As the founder, it's your job to find the least expensive way to get the job done the best way it can without compromising on quality or service. There are a lot of useful tools and resources on the internet that will save you a ton of money.
https://twitter.com/Tzar__/status/628584962032312320
Also, having a lot of cash in funding doesn't justify a high churn rate either or you run the risk of becoming another Betterplace. Keep your costs low as best as you can
There are many more lessons to learn from Vic O, just remember to always focus on your products and customers. When in doubt, you can ask #WhatWillVicoDo