Health insurance in Nigeria is at its infant stage with the baby successfully delivered, companies are beginning to lend a helping hand in making access to health insurance as seamless as it could be.
According to a USAID publication as prepared by Arin Dutta and Charles Hongoro, the National Health Insurance Scheme (NHIS) launched in 1999 as of mid-2012 covered 5 million, representing only 3 per cent of the population back then.
Over an interesting conversation with the founder of InstaCare, Michael Chu'no Ike shared some insights into how the startup is playing in the health insurance sector, the prospect for the company.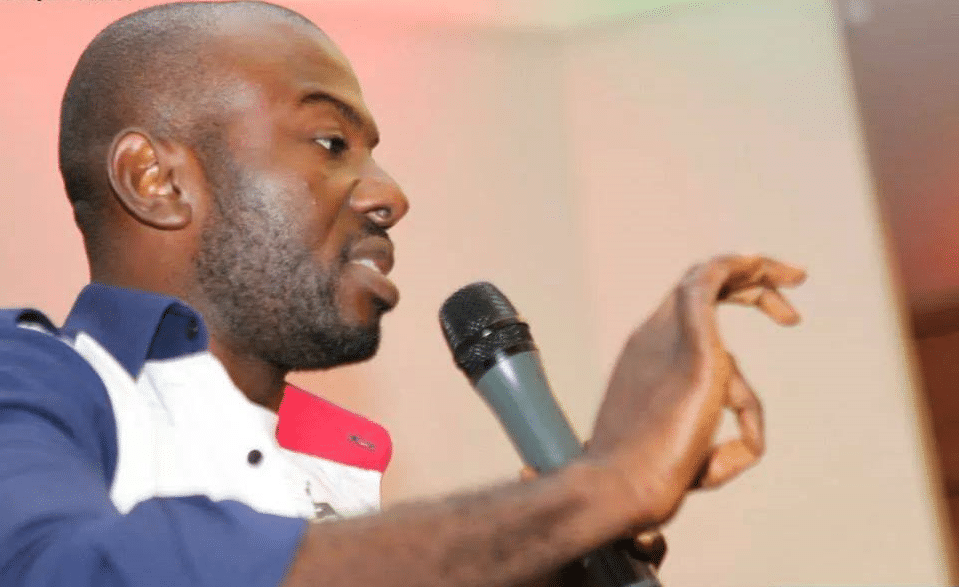 InstaCare Proposition
The idea for InstaCare was conceived to fill in the gap in the health care sector with special reference to insurance, on the notion that one has to be alive and healthy to realize one's dreams. And the company is making the best application of available technology to combat the challenges in the sector.
"InstaCare is a consequence of experience of my colleague whose wife nearly died of poisoning despite having health insurance cover."
Some of the identified challenges that InstaCare is trying to address include:
Fragmentation as well as lack of collaboration within the healthcare delivery value chain
Poor deployment of technology in operations and,
little or no motivation for the healthcare insurance providers to extend their services beyond the formal sector
For the InstaCare, the choice of playing in the health insurance space is due to its far-reaching potentials in the healthcare sector, and the need to include vast majority of Nigerians in this otherwise functional health insurance scheme.
The startup has its focus on providing a secure and reliable platform that would give room for collaboration between actors in the health insurance value chain which in turn will allow the delivery of seamless experience for both providers of health insurance and subscribers alike.
InstaCare is adopting the same approach where you worry less about the correlation between the colour or logo of your credit/debit card and that of the ATM machine, providing users with the access to healthcare delivery anywhere at any time.
How it works
"In the same way I can use my MasterCard to access my bank account from different parts of the globe, so can you use InstaCare to access your subscription at any healthcare facility in Africa, starting from Nigeria."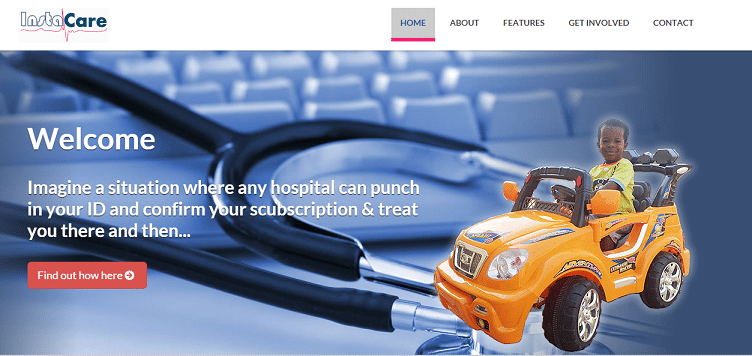 And in this expedition of democratising healthcare delivery, the platform allows users to subscribe for their loved ones in other parts of the country and renew their subscription as well.
A subscriber can access healthcare provided the visited facility is on the network of one or more Health Management Organisations (HMOs) or Mutual Health Associations (MHAs) for community-based health insurance.
In case of one being out of town and needing to access healthcare service:
"You simply walk into the nearest healthcare facility and present your InstaCare ID, they will instantly verify your subscription status and services covered. This instant verification can be done anywhere & anytime using either web, mobile or voice. Then, you proceed with normal protocols of receiving attention at your preferred healthcare facility."
The Holdups
One of the challenges that the startup encounters is customer segments – earlier taking the HMOs as the only segment but after more customer engagement, the company got to know that another key segment is users that cater for the healthcare needs of their dependants who stay in other parts of the country and even the world.
Another challenge is coming up with an efficient means of collecting payments for subscription as well as the best method to reach some of its potential users in the rural areas at the service delivery end. In combating the subscription payment issue, InstaCare made available two payment options: web payment and vouchers. And the company is already working with three partners in this regard.
Funding
The company which launched at DEMO Africa 2014 and shortlisted as one of seven disruptive innovative products, has been bootstrapping while leveraging on partnerships with providers of non-core aspects of its business. Currently, one of the key partners of the company has committed to making equity investment in InstaCare, a deal which is already at an advanced stage.
Competition
The startup sees the upcoming mobile enrolment by the National Health Insurance Scheme (NHIS) as a rivalry and healthcare insurance solutions being provided by the telecom operators. But for the startup, its cross-provider verification and subscription authentication are the comparative edges.
"Verification and authentication of subscribers are important because no matter how easy the on-boarding process is, ability to use the subscription anywhere and anytime remains far more critical for end-users."
InstaCare is looking forward to roll-out in two states, this is following a pilot phase conducted in Abuja which gave rise to a community of 1,500 subscribers. And the company's projection for the last quarter of 2016 is to have about 6.8 million subscribers, with a revenue projection of $4.08M in 18 months.
And its expansion plan is to serve other African countries but it is not going to be until after the company has comprehensively covered 60% of Nigeria's population first.
The Prospect
"In the short to mid-term, our goal is to enable at least 30% of Nigerians in rural and semi-urban communities gain seamless access to quality healthcare through a functional health insurance cover. And we'll use a number of aggressive campaigns to sensitize our key customer segments."
The endpoint for InstaCare is to see Africans anywhere especially those in rural and semi-urban areas, being able to enter any healthcare facility and receive professional healthcare attention without delay.
The startup has its marketing strategy at heart as it's currently at the customer growth phase – customer acquisition and retention.
Founder
Michael, a self-taught programmer from his undergraduate days, is an Archaeology graduate from the University of Nigeria, Nsukka. He holds an Executive MBA in Entrepreneurial Management from Enterprise Development Centre, Pan African University under a 2010 Federal Government/World Bank-sponsored Grooming Enterprise Leaders program. He also obtained MBA in Entrepreneurship from Doctoral Research Centre, Arizona.His past experiences include being the CIO at Abuja Technology Village and Senior Consultant at Quanteq Technology Services Ltd.