Goly is a mobile marketplace that connects skilled individuals and local services to demands from consumers via their smartphones and offers fulfilment tools that enable service providers and seekers engage in e-transactions via card and mobile wallet.
The idea is simply to help consumers discover verified service providers easily through their smartphones, and engage in transactions with the service providers via the app.
"Consumers can search, review options by proximity and price, chat and negotiate, book, pay and review service providers. In addition, service providers can use Goly to manage their money (sales and expenses) and even the clients they acquire outside the Goly marketplace via an interface called Piggy Bank," says Fakayode Joseph, Goly's CEO.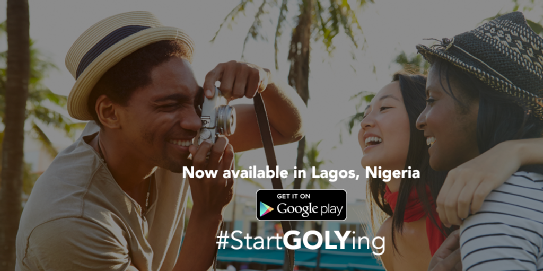 Service providers have their profiles manually vetted online by using their existing social networks. In a few weeks, Goly will be introducing verified profiles for service providers, a combination of procedures that builds up a new reputation system.
When Techpoint asked Joseph about how payments are made, he revealed to us their mobile wallet system which will be out by August. He explained that their billing system will enable consumers pay the service providers, chat, bargain and receive a quote for the work done within the app. Surely, this system has its shortcomings but Joseph mentioned that they will be adding some form of  insurance to indemnify users against losses.
Joseph had previously co-founded ClipMe, a collaborative video sharing startup, before starting Goly which is headquartered in Helsinki but has operations in 3 countries.
You can download the app from Google playstore