In a local  eCommerce industry that appears increasingly saturated, one man has managed to create a niche. He is Lanre Akinlagun, Founder of Drinks.ng. The one time iROKOtv executive started Drinks.ng out of a passion for drinking and as a means of addressing the frustration with getting large quantity of drinks in Nigeria.
Techpoint spent an afternoon with Lanre Akinlagun where he shared some insight on the industry, especially on why he thinks Cash on Delivery and Free Delivery are bad for business.
Could you give us little educational and professional background of yourself?
I schooled my whole life in the UK, except for the 3 years I went to Secondary School in Nigeria. I went to London Metropolitan University. From College through University, I studied Marketing and Advertising. My first job was with Universal Pictures. I actually worked on marketing DVDs for the 50th Anniversary of the Champions League. I also worked on the first Fast and Furious movies and a lot of others. I went from there to a Digital Agency, Vizeum. From there I went to Zenith Optimedia which is also in Nigeria. There I helped launch HP's online digital marketing campaign. When I took over it was in 5 countries - UK, US , Germany France and Italy - and I grew that into 25 countries, including Nigeria. From there I moved to Coremetrics, which was a Silicon Valley startup. Over the course of the 2 years I was there, we got taken over by IBM. That's how I made my way into IBM. I was in IBM for a while running the Digital Marketing arm.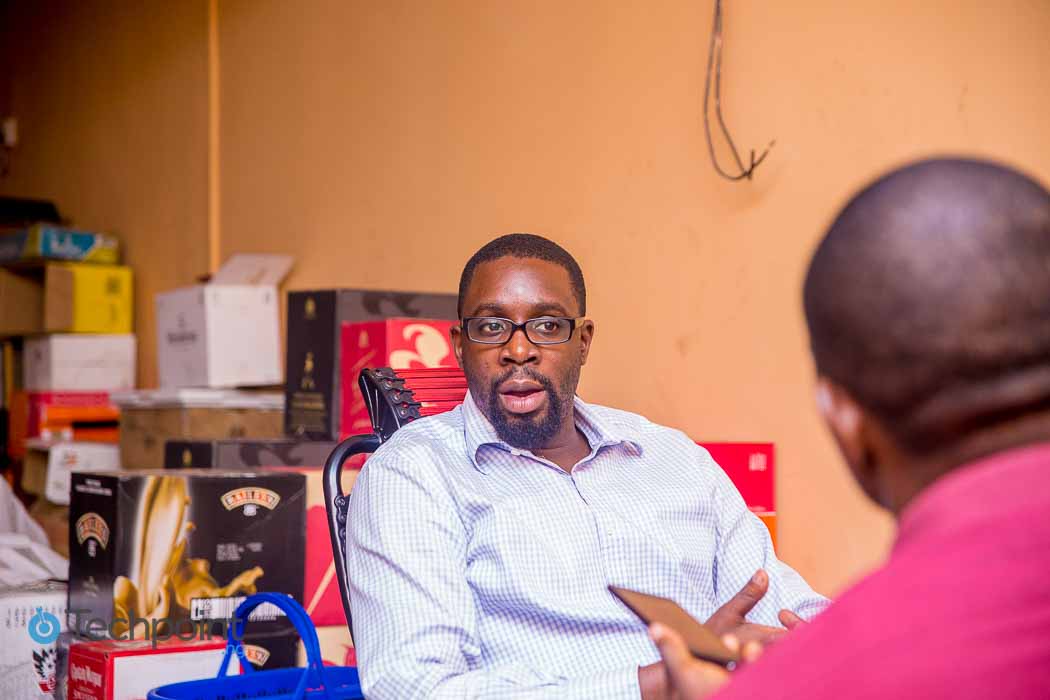 Around that time Jason Njoku, whom I've known since childhood, called that he was doing this thing with Nollywood. It was a fantastic idea. At the time, I had no connection or relation with Nigeria at all, apart from the 3 years I was here for boarding school, which I hated. When IBM bought us, a lot of our bosses at the time cashed out a great deal. I thought I'd give it a try so I left IBM, which was a huge risk, and joined iROKO. I set up the iROKO UK office and after iROKO grew - I joined just before they secured investment - I was back and forth in Nigeria. That's around the time the idea for Drinks.ng came.
So what inspired Drinks.ng?
I've always invested in wine from University; I drink a lot. But the main thing was that when Jason was getting married, we had to go through somebody to get the drinks. In the UK, if you want to buy a lot of drinks, you go to a wholesale warehouse. It's that simple. In Nigeria, you have to go to some market in Lagos Island, outside in the open and hot weather. I took us 5 hours to get drinks sorted out. I thought that was wrong. I also saw that the retail space in Nigeria was infant, whether it was consumer goods, groceries, but especially for drinks. There was such a big problem of people being worried about buying fake or original drinks. So I thought I'd set up a trusted brand that people can connect with and here we are.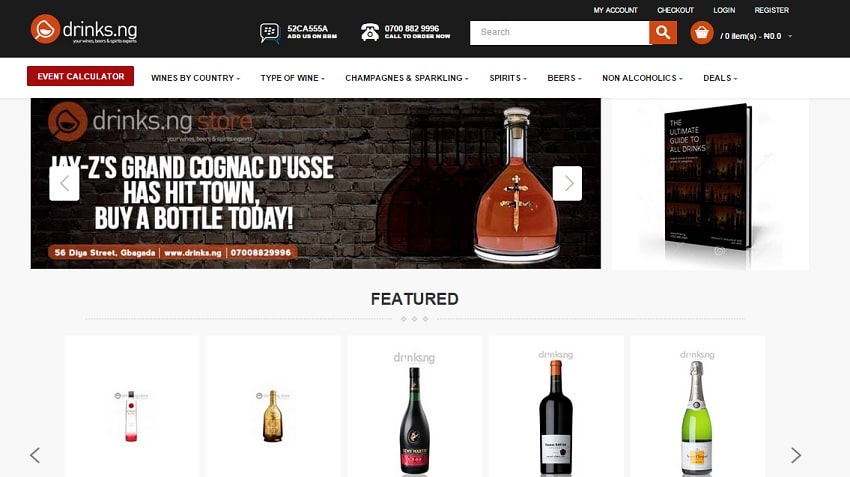 How easy was it to start up Drinks.ng?
It wasn't easy to start. But fortunately when I was talking to Jason about the idea while we were in the UK, he told me about this investment company that he wanted to start called SPARK. Of course, the situation was a bit cagey because I was the guy helping him run the London Office. I was meant to be living and breathing iROKO. But here I was telling him I wanted to go and do my own thing. Luckily he understood. I literally just pitched the idea to them and they liked it. That was it really. I was lucky to have someone who believed not just in me, but also in good ideas and companies. If you think about it, the beverages industry as a whole in Nigeria is a pretty large industry which is virtually uncontrolled and unmanned. So they were just waiting for somebody to do that and we did
How has Drinks.ng grown since then? What has the general response been like?
Response has been good. The growth has been up and down because of the economic conditions. But we have grown a great deal from one room in Anthony, Lagos to getting distribution deals with big drink companies. Our online portal has also grown in terms of traffic and orders. As you can see now, we have moved into a physical space as well.
I have always advocated that Nigeria is not a tech-only nation. Not even close. I still believe that the likes of Hotels.ng and iROKO will have such slow growth in Africa because of internet penetration, literacy rates and data costs. Mobile phones are great but if I was to put it on scale, people do more online purchases on desktop than on mobile. Yes, Africa has a high rate of usage on mobile. But my opinion is that a lot of this usage is down more to social media than online retail. I think online retail is still predominantly desktop-based. And if it's not desktops, retail is predominantly physical.
I don't know any tech company in Nigeria that has grown at even 1% the rate which Shoprite has grown. Shoprite is a bit ambitious; I would even say Spar. I would even make it worse and say Goodies, which has only 2 or 3 outlets. But I guarantee you their rate of sales and turn over is drastically higher than any tech company in Nigeria. That's not doom and gloom for tech companies. It just means that there's still a long way to go. For now, we still have to do a marry of offline and online. This was always our plan for Drinks.ng from the beginning. If you look around you, every tech company is doing the same thing indirectly. Jumia and Konga are big online spaces but they still had to have distribution centres offline. If you look at Jumia's marketing tools, they're mainly offline. They do a lot online, don't get me wrong. But it's mainly offline.
Opening distribution centres is our way of capturing our audience. It will allow us to gain a stronger brand visibility because people that come in here can often recognise us from online. It also builds trusts because they know that if something goes wrong, they can come and get us. Another thing is that it definitely helped with our distribution. We still do our general distribution but we are now focusing more on distribution in just this area (Gbagada, Lagos). And then we will keep opening more of them in order improve our distribution. Like I said earlier, Konga and Jumia also do the same thing. The only difference for us is that you can equally walk in and buy something.
If you follow the likes of Amazon and eBay, they are also doing the same thing where you can have an order online, walk into the store and pick it up, or you can also just walk in to the store that they have and buy stuff. Everybody is still indirectly reverting to traditional methods. Maybe not on a big scale but they have some avenue of traditional methods. For us we are doing both at the same time because I just believe that Africa is not just there yet.
How many of these distribution centres do you have currently?
Two: one in Lagos Island and one here in Gbagada.
Aren't you worried that with your fancy branding, potential customers might mistake you for a highbrow drinks store, and instead opt for traditional alternatives?
That's actually a very big problem that we have. What we are doing is a lot of campaigns. We've got a few interesting partnerships with some of the drink companies that will help draw people in and realise that just because we look nice doesn't mean we are expensive. We are also going to do more giveaways and celebrity endorsements, those kind of things that will allow people build trust and knowledge of us. All the drink companies like what we are doing and they're supporting us. It's about the relationship with the drink companies that we used to beat our competition.
We also launched a catalogue a couple of months ago, in digital and print versions. We are going to do a lot more of that to build trust and push our name out there more than anybody else's.
Let's talk about challenges. For one, how do you ensure timely deliveries in the chaos of Lagos traffic?
The only way to ensure timely deliveries is by building distribution centres closer to all the different areas. Especially the ones where we get a high level of delivery. But outside of that, we face the same challenges like every other logistic company. How we help ourselves slightly is that we work with companies like ACE. They help us a lot as well. Those are the main things that we do.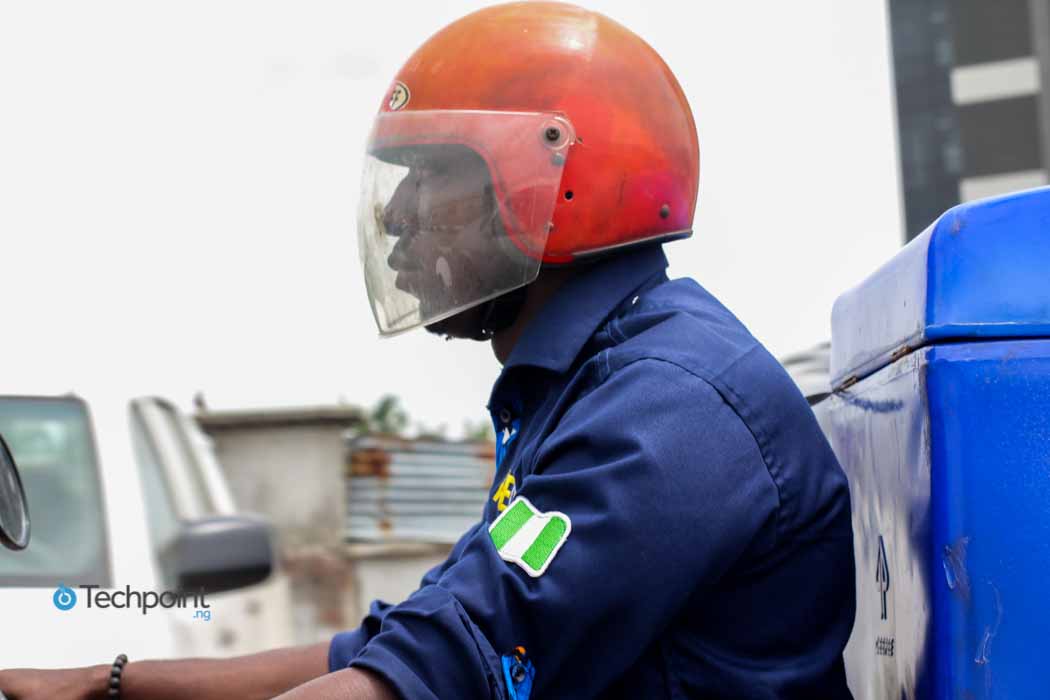 Outside of that, traffic, accidents, LATSMA, area boys, we face all of that. Because of them, we had to rip our branding off our vehicles. We've had situations where police have impounded our vans for no real reason and some even taking our drinks, on duty. I know Konga and Jumia face the same things
How about Payments?
Payments, like everything in Nigeria, doesn't work. The POS machines hardly ever work. Sometimes money is remitted and is taken back, the banks are not helping. Most of the banks have horrible customer care.
You used to offer Cash on Delivery to Drinks.ng customers. That has stopped for a while now. Why is this?
Quite frankly. Nigerians are very indecisive. We stock a lot of stuff but we don't have everything. If someone orders something and we have to go and buy it, we can't afford them changing their mind about it. We are not all Konga and Jumia. Why would I go all the way to Ajah to deliver 10 cartoons each of Juice and Hennessey only for me to get there and the customer has changed their mind about the Hennessey?
Jumia and Konga's desperation to capture the market has made them create one of the most detrimental businesses in Nigeria. Let's be honest, the average Nigerian has no regard for other people's businesses or time. Why give those kind of people the privilege to order something without paying? Our delivery is sometimes left waiting because the customer says stuff like "I am not there yet. If you don't want to wait for me you can go". They didn't pay so they don't care. If you paid and we are there, I'm telling you, your gateman would have it and we are out.
How has giving Cash on Delivery the axe affected your order rates?
I focus on the most relevant stuff. What I care about is confirmed orders. So while our general orders went down, our confirmed orders went up. That's what I care about - money in the bank. This is business. An order at the moment is as good as an appointment. I can come late or I can not come at all. That's not a sale. But a confirmed order is a confirmed order.
We don't do Cash on Delivery because as far as I am concerned it's bad business, it's a bad work ethic, it's a bad mode of trying to grow a business. It's more or less a credit business. The problem is you take all the risks. We will never go back to it. Yes, you lose customers a lot if you can't do it but I'll tell you something; a customer that behaves like that already has bad intentions. Because if you really wanted something you would pay. The other day a head office staff of one of the leading banks ordered something. She heard about us on the radio. When she found out we don't offer Cash on Delivery she insisted on some assurance that we would deliver her order. I had to get on the phone and let her know who I was. I promised that not only would she get the order on time, but I would deliver it myself. I took the order myself and she was happy. I would rather do all the orders myself than offer Cash on Delivery. I don't care if you ordered a million naira worth of goods, if you want Cash on Delivery, it's not going to happen.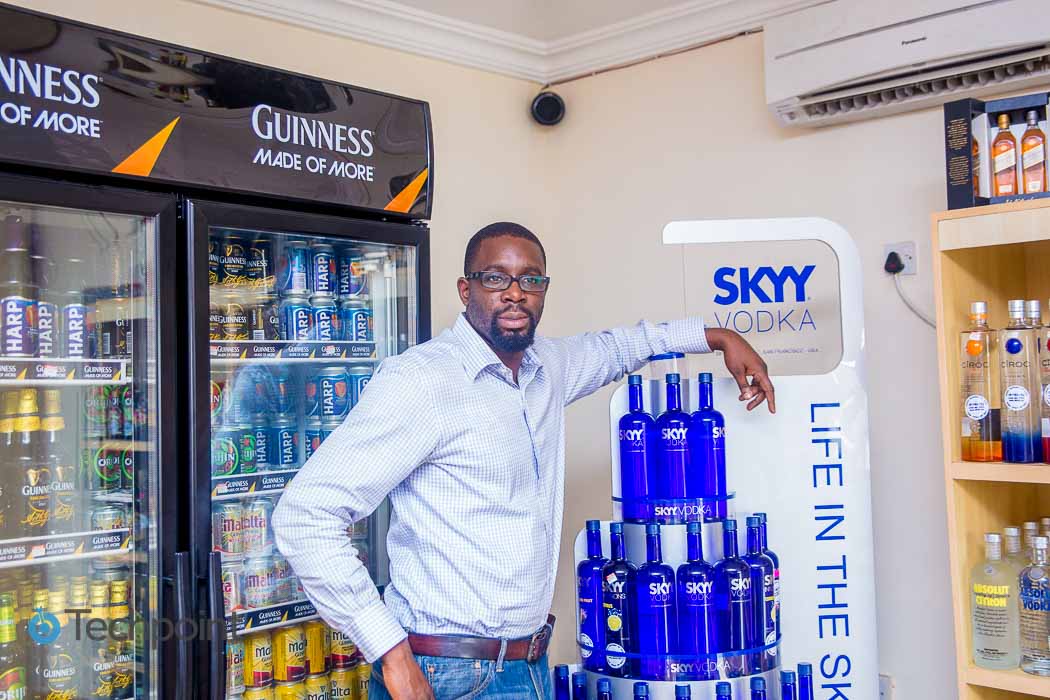 I know Cash on Delivery worked in Singapore and other countries and that's why they brought it here. But we are not Singaporeans. To me the two worst things that happened to eCommerce in Nigeria are Cash on Delivery and Free Delivery. This is not London where there is very smooth land mass with excellent transportation, logistics networking and experienced riders, perfect roads, perfect rails, perfect trains, everything works on time. We don't have that here and you want me to bring something for you for free? That's ridiculous! The average Nigerian consumer wants the cheapest original Hennessy they can find online. They don't want fake but still want it priced compared to fake. On top of that, they want it delivered free. Well, you have to go to the market to get the cheapest that you want. That's time, fuel and energy. But you want me that is charging just a little bit more, not even a significant amount, to bring it you and we are too expensive? We are bringing it to you, it's original and you don't move. That kind of mentality discourages of from doing Cash on Delivery. When it gets to them, you'll hear things like "I asked my brother and he said that this one is too expensive and he can send someone to go and get this for me". Then they cancel the order. But our rider has gone and come back. If the customer had to pay for that delivery, they would not do that.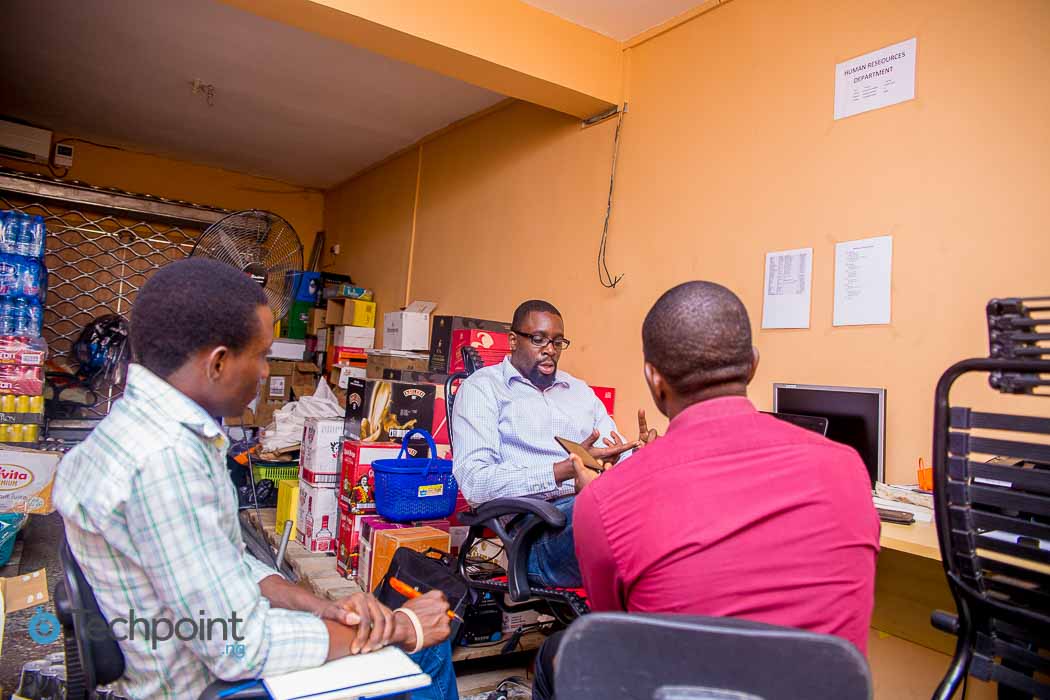 There is a reason why Nigeria is the way it is and it's not the government. I recommend watching The Men Who Built America. America was not built on the government. The government does not control America, businessmen do. That is why America works, because it works as a business. Nigeria is not a business. It is in the hands of politicians who know nothing about business. If businesses are to improve in Nigeria, business practices need to improve. If every company grew based on good business practices, if Konga and Jumia grew because they were actually collecting money, paying their suppliers, supplies paying their staff who in turn spend money, things would grow. But when you have a credit-based business, the way it is in Nigeria, you'll get severe stagnation.
What is your vision for Drinks.ng?
We want lots of distribution centres. We want to build warehouse stores. We want to take over the trade in the next 10 years. We want to expand to rural areas. Ultimately, we'd love our online platfrom to grow. We also look to expand across West Africa. But for now, the plan is to take over Lagos. We already deliver to wherever ACE delivers. So our business has piggybacked on another tech company to grow our business.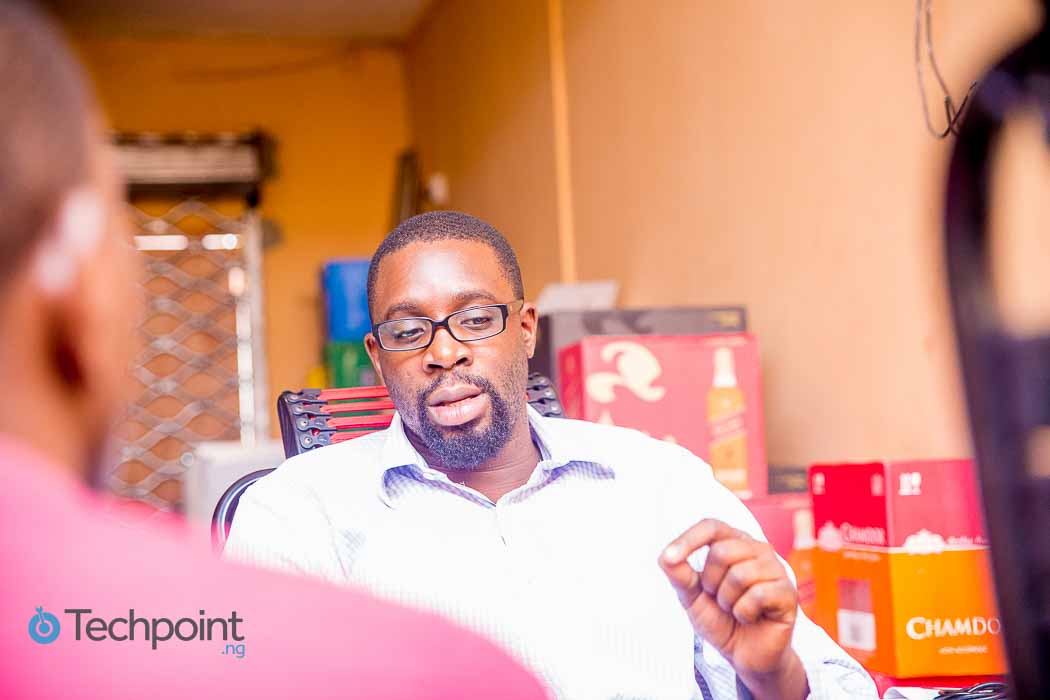 As long as ACE keeps growing, our business will keep growing as well. At the moment, a lot of local tech companies keep competing against each other, which is really stupid. Our biggest competitor has to be the consumer. The consumer and the traditional ways of doing business. Until the tech companies start to come together and work to actually find ways to be smart and start winning more consumers over, our industry will continue to grow at a slow pace. The business that we are all fighting for at the moment is just so small that it's not worth competing. We should be asking what we can do to get more consumers? How we can educate them? That's what the industry needs.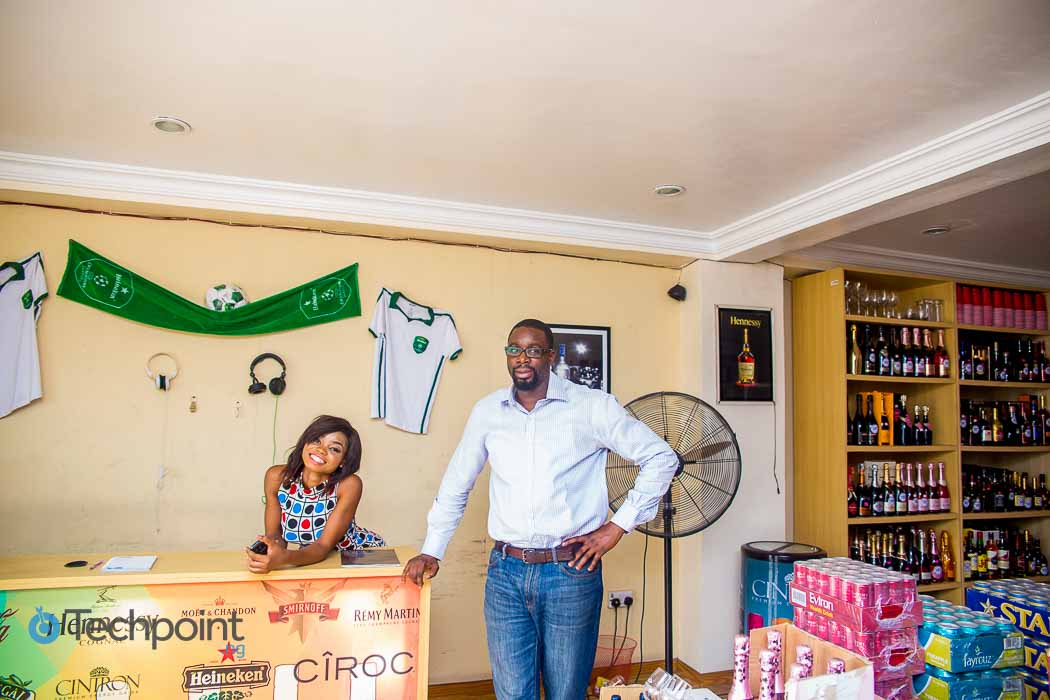 We are about to go on Jumia. We are already on Konga. We are on Price Check. We are on Kaymu, Whichever one's there are, we'll be there. Because we want to be the predominant, first go-to drinks store online. We definitely think the distribution centres will help our online platform grow more. So first we want to take over Lagos, then takeover Nigeria. And then we'll see what happens with West Africa.