A new winner has emerged in the ongoing iROKOtv Engineering Challenge. Last time it was a dude from Ife named Sayo Oladeji. This time, its a lady - Oluokun Adedayo, a Computer Science graduate from the Obafemi Awolowo University, Ile-Ife.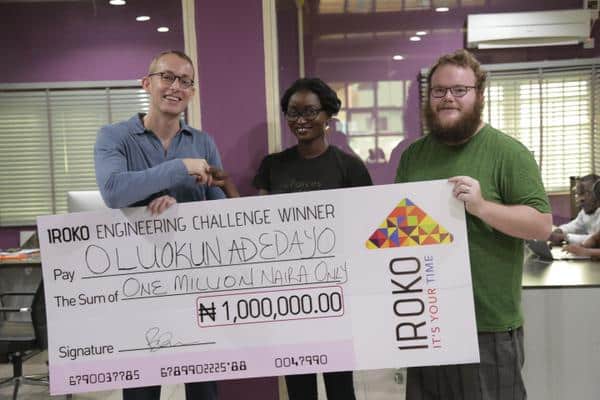 *UPDATE*
According to a blog post by iROKOtv CEO, Jason Njoku, Adedayo beat 104 other candidates to come out tops with a score of 400/400.

Adedayo is only the second developer to win the iROKOtv Engineering Challenge since inception. She goes home with the N1 million price money and a shot at an engineering role at iROKOtv. It's great to see more women playing an active role in tech.
iROKOtv is still hiring engineers, the challenge is still on so, you can apply now if interested.